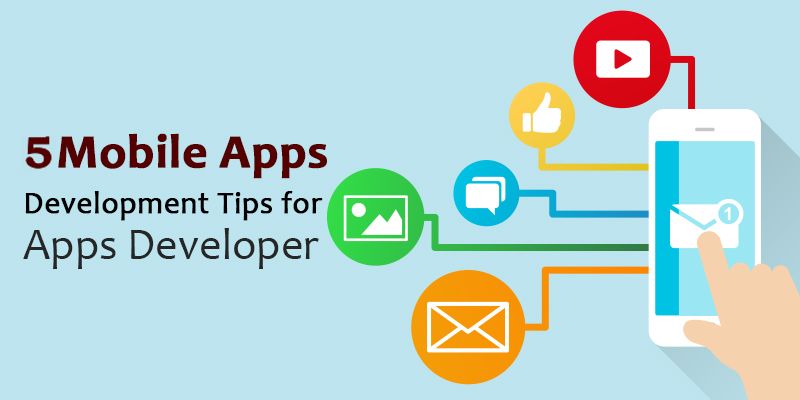 There are various kinds of tips available for apps developer Accelerator Platform. All these principles can apply for any developer writing apps for more than one mobile operating system. If you have these kinds of tips handy, all of them will help you stay very focused on building classy cross-platform native apps. Hire offsite developers for getting an app designed which will help increasing profitability of your business.
5 Tips for Mobile App Developer
Knowing the Target Platforms: It is very important to know the target platforms. You need to check out the ios guidelines and the Android guidelines. Once you check out these documents, you'll have a wealh of information which will make you understand different kinds of platforms, designing better user interfaces, and know what to look for in the Titanium API or, alternatively, in a third party module.
Working with design team: If you're a graphic artist, you just need to learn about each platform, their navigation paradigm, and their visual language. You will see the difference that eases usability.
If you're a programmer and have graphic artist in your team, or you're working as a contractor/freelancer for an agency which gives you mock up of the app to be created, you need to learn to work with the designers and educate them. Help them understand that each of the platform ha a native way of information display, laying out screens, and implementing navigation.
Testing: You need to test your app often, because your cross-platform app will have both cross-platform and platform-specific code and components. Without spending much time on Android version, finally run it on Ios and find that objects positions are off., the fronts need adjusting, or the app simply crashes on load.
You must be your user: When it comes to building an app, your user must be the important consideration. You need to use your app so that you can experience it yourself. Look around and examine other apps, make a comparison and analyze as honestly as you can.
While testing the app, ask to yourself: Would I use this app? Does this app feel right? The app must conform to your own standards. Once you would love your app, users will also love it.
Your target platforms: Don't let your personal preferences influence any designing, or quality of your cross-platform apps. You must learn to compare the platforms , but you must not criticize them. Always build the a best app for the users for the platform you're targeting. Every app is good in their own style.
Conclusion:
BR Softech is an esteemed iPad Application development company in India, having expertise in developing mobile apps and web applications for companies of any sizes round the globe. Our app developers and designers keep themselves updated about new technologies to make things worth for you.
Author Bio: Nikita Tak content writer @BR Softech. An avid reader, I have a passion and flair for writing contents on technology, mobile application development. I enjoy writing creative and literary contents and blogs. I love to express my thoughts in form of poetries and stories too and my works have been featured in various books.