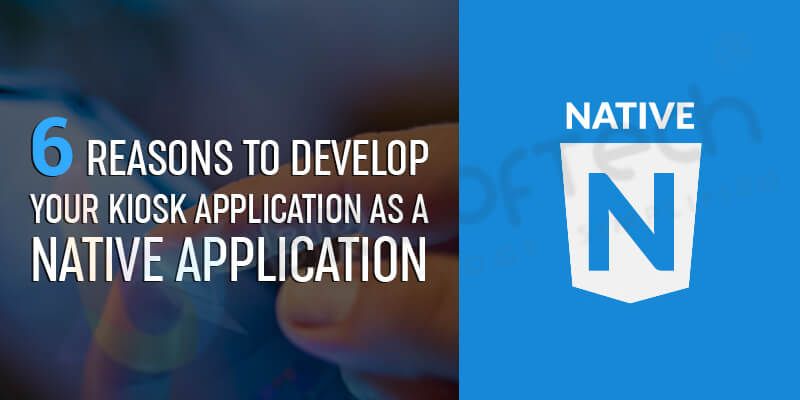 Kiosk software is a security application specially designed to convert a PC or tablet into a self-service kiosk. When you take a print out of bank passbook notice on a device or machine write kiosk, meaning of this simple kiosk application useful for a bank. The kiosk application responsible for locking down your kiosk operating system to prevent malicious user tampering. Most of the industries are using kiosk today like education, banking, travel, retail, entertainment etc.
Kiosk application easily runs on Windows, Linux and mac os x, and displays modern web content using java swing GUI toolkit and our library based on the Chromium engine. Now a day's this app is very famed & useful. As the demand is an increase in this app, most of the organization develop this app with heavy charges. If you are searching kiosk application development company in Jaipur BR Softech provide this app with a hi-tech feature in affordable price. We are a focus on quality not in quantity. We build a reliable relation with our user or client.
Pros of Developing Your Kiosk Application as a Website
Kiosk App Requirements
A lot of methods and tools you can use to make kiosk applications. One of the most and important requirements of kiosk application is that not allow end users to switch to another application running in the environment. So you need to display an undercoreate full-screen window that will not allow the end user to interact with other software installed or running at the same time and the environment.
Touchscreen Keyboard
A touch screen keyboard works great when the user doesn't need to enter a lot of input. Touch screen keyboard also referred to as a virtual keyboard or on-screen keyboard is a popular and cost-effective alternative to including a physical keyboard on your kiosk. Through the touchscreen, you can easily enter the desirable data with lots of entries.
Benefits of Utilizing a Kiosk Local Storage For Caching?
Every time Kiosk needs to access an external server to complete a user request. They must wait for a server response to full fill the user query or demand. For example, suppose a user search product description. If the information is saved locally on the kiosk, the kiosk can immediately display it, so the user can complete the transaction fastly.
The Three Main Advantages of Caching Data Locally On a Kiosk Area:
Lowering bandwidth requirements

Increases in the responsiveness of a kiosk

Reducing the load on a server.
What Sort of Data Should be Cached in a Kiosk Local Storage?
Images and video since these can be real bandwidth hogs.

A static reference or lookup data. Include product description, price list, and shipping options.

Preliminary validation rules. The data allow user input to be validated before sending it to the server and reduces the processing load on the server.

Help documentation or large amounts of static text to save bandwidth.
Conclusion
Here we can simplify the technology BR Softech, a Kiosk application development company in Jaipur. Our company typically develop the kiosk application, to include multiple financial transactions with a need for high reliability. We prefer to develop our kiosk application as a native. We work with the best strategy for your needs. My purpose for this blog is to empower you to make an informed decision.