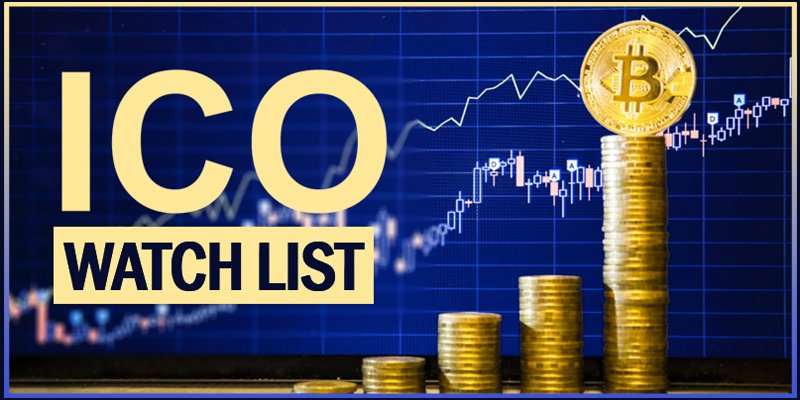 What Is Active ICO (Initial Coin Offering)

In the USA,  An ICO service is a look at the team behind it and what kind of experience they have that understand what the coin is meant of accomplishing. It is a similar concept to IPO (Initial Public Offering). If you give the ICO bitcoin and Ethereum and you get some new coins.
It usually creates a plan on whitepaper ICO, What type of money you have accepted, how much of the virtual token, crowdfunding and also to exchange crypto token against to cryptocurrencies. ICO is often used to fund the development of cryptocurrencies.
What Is Blockchain Services
Blockchain network is based on smart contract to increase peer to peer networks with some companies, organizations, and peoples to increase, its an essentially a digital spreadsheet that is duplicated across a network of computers. The blockchain network is built three type of technologies to improve Cryptocurrency business process management with a smart contract.
(A)  –  Private key cryptography to provide an identity to trading and selling cryptocurrency.
(B)  –  Peer to Peer Network provides to a system of record of transaction, trading or funding.
(C) – Blockchain Network Protocol Program platform to perform cryptocurrency exchange or trading and buying, selling also storing crypto coin in wallet services.
What Is Ethereum Coin & Services
It is the most popular digital currency in the USA country for Initial coin offering to provide a blockchain connection network in ICO (initial Coin Offering) so we can say that it is a technology of "Ethereum Blockchain service" with help of smart contract it increases Blockchain connections. It is store data that can be accessed and used a program running in "Ethereum Blockchain Service" via computer.
In the USA country active ICO improve cryptocurrency globally and provide security services to a user. An ICO is based on some cryptocurrencies like ETH and BTC based, Is there some Active ICO which is improved cryptocurrencies in the market.
1. AML BitCoin:
It is built on the ATENCoin platform which is provided to enables it to be used by companies and individual transacting also designed to be anti-money laundering. This coin will launch initial coin offering in the USA and provide token "ATK".
POW and POS service is initialized mining process for transaction validation because the mining process is decentralized in Cryptocurrency. The identification of AML bitcoin or ATEN Coin is based on "OWN cryptocurrency Blockchain Services". AML Bitcoin foundation of NAC is providing to facilitate and contribute to the economic development, financial institution, individual, partners, and stakeholder generated through online E-commerce.
How it Works:
It is totally secure digital currency to provide full functionality of ICO with smart contract and Blockchain Service. Its working process is a different comparison to other digital currency because it is based KYC process which is based on a Biometric sensor to provide best secure functionality.
It establishes "Own blockchain" service to promote own cryptocurrency development on trading time, bank-friendly, governance friendly. On working time it is not taken any fee because its provide own Bitcoin and Token to funding and trading.
Features:
Know your KYC compliant features
USA PATRIOT complaint features act.
AML Complaint.
Bank Secret complaint act.
Foreign assets complaint control of USA office
2. INJII:
Active ICO solution of INJII provides a business relationship between client and currency to establish blockchain network with smart contract based to "develop Own cryptocurrency". It is based on charity funding that has to offer open source broadcast funding or investment to donate in decentralized content.
Are you looking for a create your own cryptocurrency ? but you don't know how to create your own cryptocurrency? follow given url. 🙂
It a Blockchain network which provides the best functionality to help companies and organization with a token of "IAC", So we can say that it is a platform which provides a best hope, opportunity, service, funding for charity or NGO similar to WHO. the companies, an organization and people want to join the INJII that is based on "Smart Contract".
3. Delphi System:
It is a past ICO which is which is based on Oracle database to store data during "Initial coin offering" time. The Oracle framework will help to a smart contract of blockchain leadership to provide the best features of "Smart contract" that how to contract will take and how that smart contract behave on leadership.the solution of Delphi system improves its functionality globally.
(a). Framework: It provides a benefit of risk and cost localization, understandable, modular oracle interface and efficiency.
(b). Token: The Delphi system provides "PHI" token service to which is allowed to easily convert its counterpart anytime. It is refined construct token on Ethereum.
(c). Applications: It enables a smart contract and blockchain of a new user and the tools, platform research will make an application valuable.
(d). EcoSystem: The ecosystem of this platform are enable to search engine and user-friendly tool to improving ranking of smart contract.
4. VisaCoin
It is a new USA based decentralized cryptocurrency and the symbol of a token is "VCX". the features increase to funding in ICO to improve "SHA 256" & "ETH" digital currency.
Features of VisaCoin
With help of blockchain and smart contract, it will create a large community.
Build a credible payment gateway.
Raising Fund.
5. GIFT Token:
Gift!! Its amazing ICO in cryptocurrency that provides gift with help of cryptocurrency. It means the user can purchase a gift or gift card by an investment of BTC, ETH, LTC, and many more digital cryptocurrency.
The trader and inverter of digital currency funding. It is a simple ICO platform to provide a trading feature with lots of big company blockchain services to provide the best gift card according to cryptocurrencies value of "ERC 20". It does not take any transaction of funding fee so we can say that is a marketplace where USA user easily purchase "GIFT" by cryptocurrency.
Features of GIFT Token:
Use a prepaid debit card
Shop online & In-store
No Maximum purchase limit
Pay your Bills
Instant Access
6. Giftz:
It is a Blockchain Loyalty Ecosystem program, which provides 3 services to "Giftz" customer to make impressive services to the customer. The giftz service provides a blockchain network with consumer, merchant, developers that are creating a common reward token and online wallet service.
itCoin – Token Service
Giftz – Loyalty program
Reward Wait – The Wallet
The Cryptocurrencies are provided an ERC-20 with of Ethereum to earn redeem gift card of a hotel, restaurant, miles, store, car rental etc because the feature is provided earn, buying, trading & giving currency or token to another person by the help of Blockchain Network and smart network.
It provides a service on google map which is located ethereum coin store, ETM, people etc. the transfer digital currency BTC to ETH, ETH, LTC, LTC to BTC to ETH taking a crowdfunding platform to provide a pre-ICO Blockchain network.
Giftz Features:
Blockchain-based network
Virtual and debit card
Multiple digital currencies
7. Opporty
It is a marketplace service platform on the Blockchain with a Smart Contract in ICO, that establishes business to business and business to client commerce marketplace. It is used "OPP" token on "Ethereum" platform with "ERC 20" type of currency.
This platform provides an offer and benefits to find and attract to the customer and also provide a product guarantee.
Features of Opporty:
Introduce in-depth gamification features and bundle them with cryptocurrency
Implement decentralized Escrow for the marketplace platform
Implement localization in the Chinese market
Enhance and polish basic features
Develop a user interface for chatbots
Adjust to support multiple languages and reach out to international markets
Launch AI-powered service ranking
8. Gizer
It is a global gaming network connection which is connected to every game platform, the community for gaming companies, hoster, developers via blockchain network. It is a pre-sale of ICO (initial Coin Offering) to "GZR" token with help of "ERC 20". The token of "GZR" is developed by the Ethereum blockchain to allowing to user "Gizer Gaming Development" platform.
Features of Gizer:
Create team member
Build Connections
Find your tournament
Create and host events.
Offer your services
Small business features
Group Chat
Bracket feature
Boost features
Find sponsors
9. 803 Mine project
803 Mine project!! It is a platform for a fund of PRE-ICO. with help of ETH digital currency, it is building the largest cryptocurrency in the USA. The "803 MINE" token will be accepted in USD and cryptocurrencies form with a share of mining fund.
803 Mine Project process and establish a block on smart contract time to confirming the Blockchain service network of ICO with BTC, LTC, ETH, DASH, Z-Cash etc and the 25% of production is allocated to this currency. This platform is cover all, type of expenses like electricity bill, home rent bill, restaurant bill, service charge bill etc and allow to anyone service to investing, trading in the market.
With help of "Blockchain services", it offers to business and system model these are allowed to rise of cryptocurrency, blockchain technologies, technical risk and funding associated with owning and managing cryptocurrencies mine.
Conclusion:
The active ICO is preferred to a best trading option in USA which is improve cryptocurrency development in different type of digital currencies and improve blockchain service network one network to another network with help of smart contract.