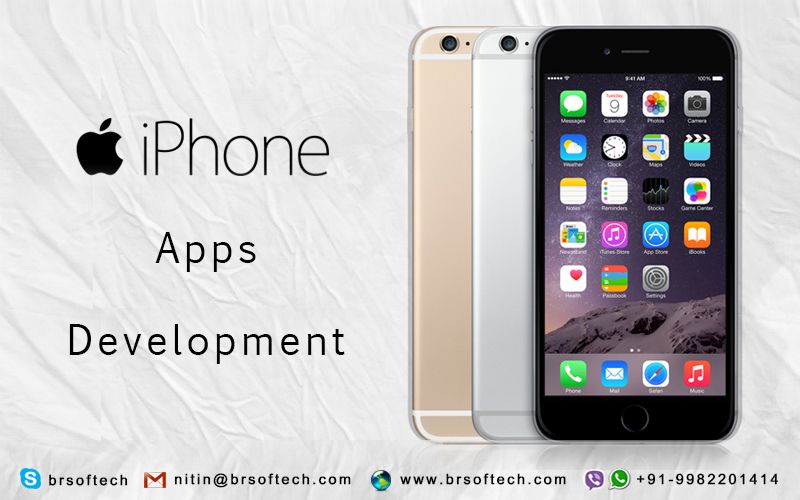 The Mobile Application industry across the world has rapidly increased since the first smart phone was launched back in the 90s. Here we are discussing on how we believe custom iPhone Applications can benefit your business today.
If your business is looking to improve efficiency and communication at multiple levels, then consider the benefits of an iPhone app, which put the best of your company's resources in the palm of a customer's hand. Developing a unique iPhone app for your business can not only improve your company's efficiency, but may also be the best Internet marketing tool you've ever experienced in reaching a diverse audience effectively and quickly. While building stronger relationships with your existing clients your business can also benefit from the marketing potential of an iPhone App.
iPhone Application & iPad Applications are being used in varied areas of our lives, ranging from entertainment to complex business procedures. The benefit of an iOS application for iPhone is simply in its adaptability and flexibility.
Custom iPhone application development service allows every industry/individual to have specific applications designed for their distinct requirement.
Major Benefits of Custom iPhone App Development
Branding with Mobile Apps : With custom iPhone app development, brand awareness can be increased with added features in an app like videos, offers, demos , quality, product information and supports to customers for product purchase. Custom iPhone app development serves as a perfect tactic for increasing your loyal customer base with focused branding.
Reach customers Directly through custom Apps : Custom iPhone app development includes features like push notifications and mobile analytics. Enterprises can reach their customers directly and identify their needs by tracking the data through app purchased. Custom iPhone application plays a very important role and better connection with your customers. It also helps cater to diversified customer needs and converting your prospects to actual buyers.
Higher Scalability : Scalability of Mobile Apps is one major requirement for companies today. Developing their own iPhone app
Security of firmware and software : One of the major risk and concerns for business wanting to go mobile security of their enterprise data. An iPhone application development advantage is that it can accommodate these features:
Integrated Data handling systems
Measures implemented against duplication of data
Measures implemented against loss of data security & data encryption.
At Br Softech, our dedicated team of experts helps in giving a life to your thinking by their expertise & Pioneering solutions. BR Softech offers high quality iPhone Application development services across the globe.