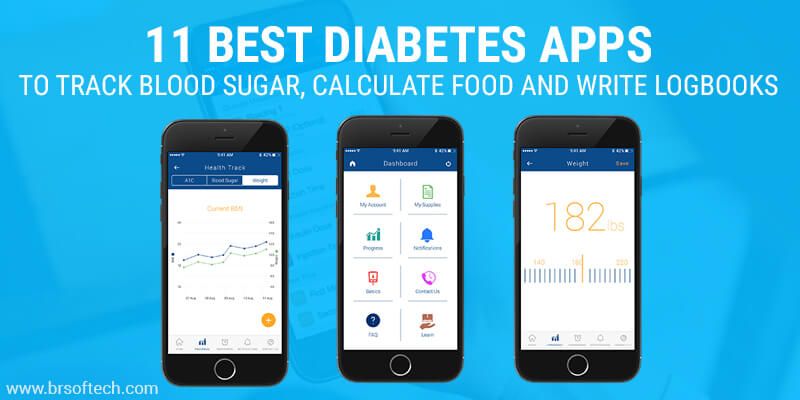 The growth rate of the disease Diabetes has raised at a rapid pace. Now having diabetes is not a shocking thing, as now every second person is suffering from it. Diabetic patients have to take more care of their health. It is essential that the percentage of food and sugar should be normal in the body.
Having diabetes doesn't mean that you stop consuming the sugar as it is essential that your sugar level should be normal and never get low. To track the blood, sugar, and food is mandatory and those days are gone, for which you have to relied on doctors to use the equipment. With the advent of advanced technologies now with your smartphones, you yourselves can track the status of the body via On Demand Medicine Delivery App
425 million people suffering from Diabetes
Different Types of Diabetic Apps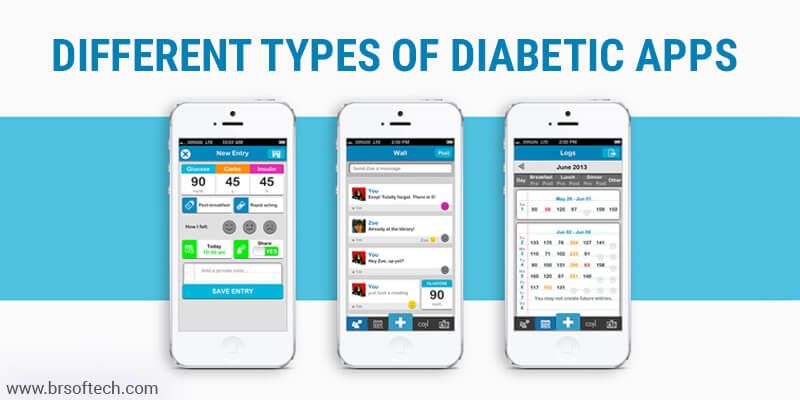 Being a diabetic patient needs a lot of care and have to look at different aspects. Diabetic mobile apps are of different types and include various categories such as:
Diabetes Logbook App

Diet apps

Calorie counters

Carbohydrate Counting Apps

General Diabetes Management Apps
These medical based app helps to manage the diabetes system and monitor the following factors which include:
Body Weight

Blood Sugar Levels

Carbohydrate Intake
Let's tell you the Best Diabetes Apps of 2019 through which you are enabled to track the sugar and food.
11 Best Diabetes Apps 2019
My Sugr , GlucOracle , Glucose Buddy , BG Monitor , BeatO ,
Fooducate , Diabetes Connect ,Health2Sync , Glooko , Diabetes Tracker , Calorie Counter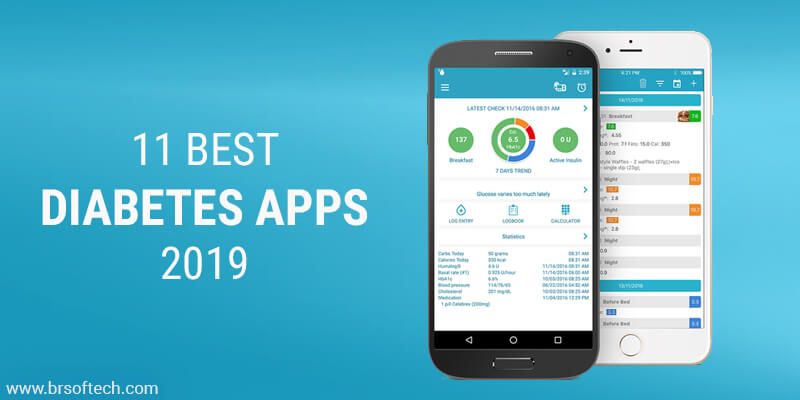 Android Rating 4.6 
iPhone Rating 4.7 

Downloads: 1,000,000+
This is recommended as the best Diabetes app.

The On-Demand Medicine Delivery App has all the information in the backup system.

For glycated hemoglobin measurements, the medical app has HbA1c feature.

It previews the overall picture of the blood sugar levels.

My Sugr diabetes app also provides feedback and treatment to the patient.

Supported Devices – Android and Apple

Number of Downloads – 1 Million 

Android rating: 3.5 
iPhone rating: 1.5 
Downloads: 500+
It is launched by Columbia University Medical Center.

The GlucOracle app helps to showcase the glucose level after every meal.

It helps the patient to protect themselves from spikes.

Gives advice for the food intake and monitors the meals.

Supported Devices – Android and Apple

Android rating: 4.4  
iPhone rating: 4.8 

Downloads: 100,000+
The glucose buddy helps to keep people close to their health status which includes medication use, A1C, blood pressure, blood glucose, and carbohydrate intake.

Via push notification, it alerts users for the blood test.

This diabetic app offers health treatment with the calendar.

Number of Downloads: 100k+

Android rating: 4.5 
Downloads: 50,000+
It analyzes the data, which patient provide and makes the treatment process easier and faster.

The BG Monitor app the trends of blood and sugar app.

This medical app sends a notification to the user if there is any modification or alterations.

For an easy understanding, they deliver the results in the graphical form.

This health app has the ability to store the data and even patient can store the data on Google Drive and share with the health team.

Supported Device: Android

Android rating: 4.5 
iPhone rating: 4.1 

Downloads: 100,000+
With the help of Beat O mobile app, you can transform your smartphone into the glucometer.

It helps to manage your diabetes and also offers custom monetization for all sights of diabetes needs.

The BeatO offer free diabetes consultations service for the first three months.

Supported Device: Android and iPhone.

Android rating: 4.4 
iPhone rating: 4.7 

Downloads: 1,000,000+
This app focuses on nutrition food

It advises users to exclude unhealthy food from your diet chart.

By scanning the barcode, this app can tell the nutrition include in this app.

Users can also know the food intake and other aspects of the body including sleep, food, and mood.

Android rating: 4.5 
iPhone rating: 4.5 

Downloads: 100,000+
This app helps to monitor aspects such as meals and medications.

It manages the overall diabetic process which includes meals, injections, medication, sugar meals, etc.

Supported Device: Android and iPhone.

Number of Downloads: 100k+

Android rating: 4.6 
iPhone rating: 4.6 

Downloads: 100,000+
It previews overall diabetes management.

It manages weight, sugar readings, and other factors which affect diabetes.

The health2Sync helps to provide your the treatment according to the current and past trend,

On this app, user can even invite their friends and family.

Android rating: 4.1 
iPhone rating: 3.1 

Downloads: 50,000+
The Glooko app tracks the data and keeps the record of the data in history.

It is enabled to grab the data from the blood glucose, insulin pumps, and fitness track.

Supported Device: Android and iPhone
10) Diabetes Tracker:- Best diabetes tracker app
Android rating: 3.9 
iPhone rating: 5.0 

Downloads: 100,000+
This app helps the user to control predicates and gestational diabetes, along with diabetes

It keeps an eye and tracks cholesterol, weight, water intake, HbA1c, and net carbs.

The Diabetes Tracker app manages the diabetes system on their fingertips.

Number of Downloads: 100k+
11) MyNetDiary Calorie Counter

Android rating: 4.5 
iPhone rating: 4.7 

Downloads: 1,000,000+
On this app, the food can be entered easily by scanning the barcodes.

User has to give the information about the weight goals, meals information, and it helps to maintain a healthy weight.

This app is a one-stop solution as it keeps your record, guide weight management plan etc.
Diabetes App Development Company
The health issue is the serious concern and to turn people's lives more secure, now various medical applications are launching on Apple and  Google play store. The rise of diabetes mobile applications has raised the demand of the diabetes app development services.
When it comes to app development services, so BR Softech has marked its remarkable presence as a best diabetes app development company across the boundaries. We have delivered several Diabetes management app to the health industry as per our customer and market requirement.
Conclusion:
A number of patients have relied on diabetes mobile applications and these mobile applications are ruling in the market. If you are a diabetic patient, so opt one of them and if you feel there should be some more features in it, and you have a different healthcare app development idea. So just tell me your idea, we will bring it into reality. Our team has the capability to bring the Best Diabetes App for medical requirements.