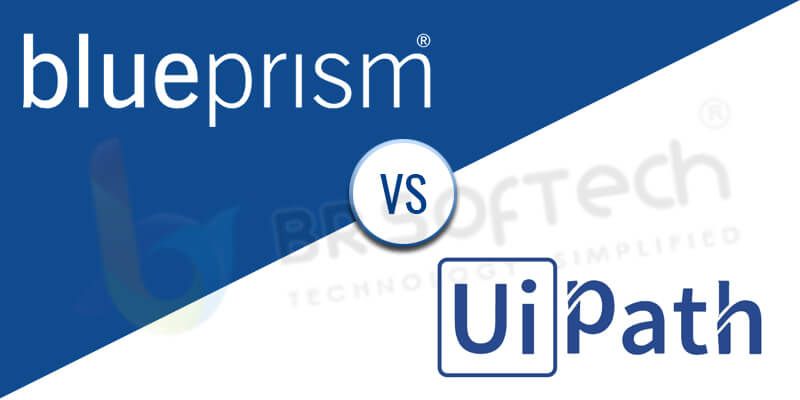 The Robotic Process Automation is Spring a process of automation development technology that is based on machine learning and artificial intelligence Which maintains every action as well as human accordingly. Alternatively, we can say that it mainly depends on the Artificial Intelligence and robot notions service.
In the RPA process, two of most development Blue prism and UI path develop the best platform of Artificial intelligence, But many more are not aware of the both of services.
Basically, the RPA tools are based on the graphical User interface that's why the RPA platform uses an iterated process of proof action which are executed by a user. Here we are providing the ideas of RPA that how it is compared RPA tools in the Automation process or artificial intelligence.
Overview RPA Tools
The robotic process Automation demand increase day by day and everyone companies need this RPA Software Development Service to do work automatically by the development process program. Here we are providing some tool of RPA where you can  compare RPA tools
Blue prism

UiPath

Automation Anywhere

Blackline

Datamatics

Edgeverve

Help systems

Jacada
In which the Blue Prism and UIPath are one of most RPA tools that provides the best service in the organizations to make reliable services.
A. Blue Prism
Blue Prism software is a UK based multinational software Corporation which is developed and use the Robotic Process Automation tool process which can work manually and minimize the high-risk development process.
The invention of this Blue Prism in 2010 and develop a performance and effective company. The whole development process of this technology is based on Microsoft.Net Framework-based and supported any application by this software development process.
With help from this client and company owner manage the digital workforce by the Blue Prism software. That's why we can say that it is developed by them. Due to AI part many organization use this software as public sectors, consumer packaged goods, insurance and finance, utilities and healthcare.
The Blue Prism tool allows easy data sharing service and enables the enterprise, legacy system, application investment. It helps to improve the reliable service by removing fraud IT leadership or actions. According to the increasing demand, it has been considered as a business process automation with fulfilling technology requirement.
The Benefit of Blue Prism Tool
In the Blue Prism, It is connected with fast delivery service that is helpful for a particular organization to take new development technologies in a quick manner and increase the performance level and services of organization business.

It helps to increase the quality of company services and execute them. Also, it delivers the actual data at the short convenient time with the help of data and policies.

The development process is quickly automated by Blue Prism and help to maintain the probity of the data and build an empowered business platform
B. UiPath
Whenever the RPM name has been come to the UIPath name come with them because the UiPath is a global software development company that is developing a Robotic process Automation Process which is called as a UiPath. This company invention in 2005 by Daniel Dines. If we are talking about the services of this software that manages ABP (Automated Business Process) and undertaking workforce.
We make sure with this services that raising the Robotic Automation Process because lots of things are possible in UiPath. It is based on cloud server deployment then you can easily manage the service anywhere with the help of cloud network services. Uipath provides ample and standard products that can give a trending step of automation that is used in the resources of IT industry and make a better-using service. Also, it provides world best security system which is fully protected with 2-factor authentication service and lock screen facility.
Benefits of UiPath
The services of this tool are user-friendly.

It provides the instant speed to implement a software.

The workflow process of this software defines a way with an integration of module workFlow.

The main benefit of this software is based on Desktop server contribution and Citrix work environment.
Compare RPA Tools: UiPath vs Blue prism
Both are the most of RPA Tool which has own development quality.

The RPA has two features which are known as an Attended and unattended. The ROBOT user can run these type of features on the computer which is known as an attended but it is not present on your computer the with help of UiPath you can run unattended robot mode. Also, Blue Prism runs unattended robot mode.

Basically, this development process is based on C# programming language and more developer are willing toward UiPath because it combines the visual ventures and able to develop the C# package. But in the Blue Prism, the data ate stable where a developer cannot be expected any emissions.  

UiPath is inadequate a process to build a dynamic change but the Blue Prism provide dynamic interaction option while debugging.

Both of tool allows the data cable and structured data collections.

The integration facility of Blue Prism is a much better comparison to UiPath.

The visual design feature is used in UiPath but visual design control and development ability can manage by the Blue Prism.

Both of function is based on Re-usability and less cognitive abilities

According to accuracy, the UiPath is the best feature in BPO automation in Citrix environment but the blue prism is possible for the web, Citrix automation, and desktop.

UiPath has best instantly mapping service due to this service it not contain the record but the Blue Prism does not contain any record.