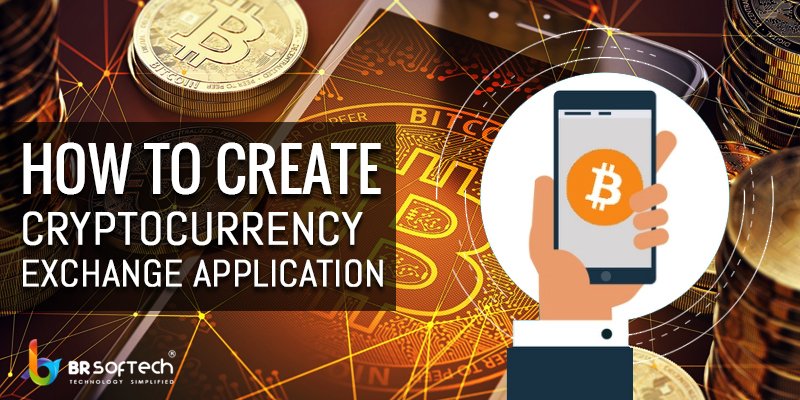 In this modern world, everything has come on Digital, technologies and new platforms has made lives easier and this 21st century is known as the Digital world. In this modern era Internet is playing a vital role exchanging money, shopping, shares now everything is possible via the net. There are different apps paytm, Airtel money and different of medium to exchange money and among them one is Cryptocurrency.
It is a digital asset and treated as a currency whereas it is known in the form of digital currencies, alternative currencies, and virtual currencies. It has become globally popular. The first and most important cryptocurrency was invented by the unknown inventor in the form of BITCOIN in 2009. It is also known as "A Peer-to-Peer Electronic Cash System." The preparation of digital era has started in the nineties but all the attempts were got failed, earlies it also played the role of the digital cash system.
Types of Crypto Exchange:
1) Some websites link sellers and buyers to exchange money.
2) On Internet they are direct trading softwares and websites through which people can interact and they don't have any fix price.
3) There are some softwares and sites where prices are set by the brokers and buyers visit to know the prices or to buy them.
Cryptocurrency Exchange: Web-Based App and Mobile App Development
How to build the app and its cost ?
A back end developer who can work full time at-least for half a year and his charges will be $65/hour to develop the backend service, database, etc. = $62,000
A Android developer who will be working for half a year at $65/hour for developing an Android application, his cost will be $62,000
One IOS developer for half year at $70/hour to develop an iOS application = $67,000
One frontend web developer who will develop backend and front end websites which will cost for t $55/hour = $52,000
A graphic designer to develop designs for the websites and apps he will be a quarter of a year at $40/hour = $38,000
2 QA engineers for half a year in the price of $35/hour who will begin testing immediately = $67,000 1 PM who will organize the work within half a year at $55/hour = $52,000
Global Custom Software Development Rates:
The rates we have shown above are not that much expensive the project should be completed in a window of time. We have shown the appropriate rates for the outsourced project in terms of western European countries like Ukraine or Belarus. Now here we bought you a list of Global Custom Software Development Rates of 2017.
One backend developer for six months and he will cost in terms of US hourly rate – $65/h and Europe hourly rate is $35/h
One Android developer for six months he will cost in terms of US hourly rate – $65/h and Europe hourly rate is $35/h
One IOS Developer for six months charges are US hourly rate $70/h and Europe hourly rate is $40/h
One fronted web developer for six months – US hourly rate – $55/h and Europe hourly rate is $35/h
One Graphic designer for four months – US hourly rate – $55/h and Europe hourly rate is $35/h
2 QA Engineer for six months US hourly rate – $25/h and Europe hourly rate is $15/h
One project manager for six months US hourly rate – $55/h and Europe hourly rate is $22\h
The prices of the app could be seem expensive but it is a best investment for future. The trend will be for forever and surely prices will be increase. And market trendies shows whether other sectors can be default but this sector will always rise it has become a part of the world. This app has a wide scope as it is dependent on transaction and it is ever green.
How the Exchange App Working ?
First most step is to request for a transaction Second step is the requested transaction will be broadcasted to P2P network which is consists of computers and it is known as nodes. Third step is the process of validation : The network of nodes need verification of transaction and and the user's status using known as algorithms.
A verified transaction can include cryptocurrency. Then a new block will be added to the existed blockchain and it will be unalterable and permanent. At last the tick refers to the transaction complete.
Advantages of Cryptocurrency Exchange Application:
Irreversible: Once you have sent the money so one can help you out it can't be reverse back even you can't get it back.
Fastest transactions: It is a fastest transactions and it held in couple of minutes, only your net speed matters and your speed at any corner of the world it takes a seconds.
Global Transactions: It is globally famous and you can do the transaction in any corner of the world and even in any country and in a few minutes.
Safest: It is a safe transaction and it is locked in a cryptography system, only the owner of a cryptography software can transfer the fund through send button. A Bitcoin address is more secure than Fort Knox.
Permission less: It has no gatekeeper or again and again unlock system, once you downloaded the Cryptocurrency Exchange Software development app after that you can transfer and how to take care of your funds its your call. It's totally yours and it will follow your rules, you can receive and send Bitcoins or other cryptocurrency through Bitcoin Wallet Apps Development.
Everyone can use: This software and app can be use by anyone only you have to download the app and install in your phones and app is free of cost anyone one from any corner of the world can use it and take advantage of it.