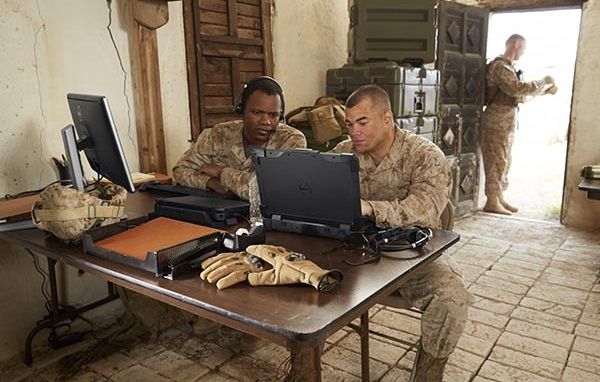 Dell has announces the latitude rugged series laptops. These laptops are used for military and field services. These are available in two screen size 12-inch and 14-inch. These are very rugged as they are made from ultra-polymers and magnesium alloy material which makes these laptops impact-resistance, the Dell has made a drop test from height of 6 ft (1.82 m). They work fine in the temperature ranging from -29 to 630C.
These are dust-proof and easily used in wind and rain. It consist of intel's Haswell CPU, has memory of 4 GB extended up to 16 GB, and with solid state device storage capacity up to 512 GB. Both 12-inch and 14-inch consist of full HD webcam, also has the resistive single-touch functionality in 14-inch and with multi-touch in 12-inch, it is designed in such a way that this can recognize user gesture even when wearing thick gloves. The price for latitude 12-inch is starting from US$3,649, will be available in first week of May and 14-inch is starting from $3,499, will be available from mid of May.
In considering the special features latitude rugged screen has clearly visible even in direct sunlight. Initially it consists of windows 7 professional/ windows 8.1/ Ubuntu Linux 12.04, battery for 14-inch is 6-cell/9-cell and for 12-inch is 4-cell (charges to 80% in one-hour). Available in Intel corei3/ i5/ i7, with USB 3.0 ports, 12-inch has a weight 2.72 kg and 14-inch has a weight 3.54 kg. Screen has anti-glare coated gorilla glass. There are also lockable covers available over all the port and battery compartments.
Save
Save