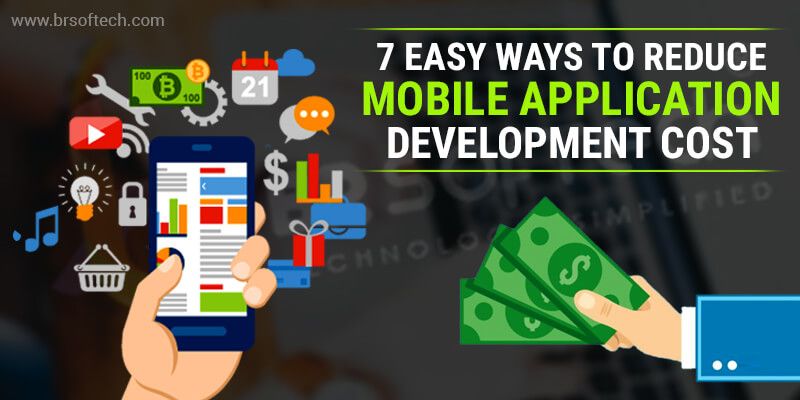 If you are looking for the cost of mobile application, so stop searching about it as it totally depends on you. The more advanced app you will demand, it will add the cost of it. Most of the owners, are looking for the mobile app development company for the advanced and modern application for their business growth as now 85% of the users spend their time on the smart phones and it is the best way to bring your service in touch of client's.
But some mid sector business can't afford the expense of the app as it would be really expensive for them. So, here we brought the effective ways which will reduce the cost of the mobile apps. This strategy can save your budget list and this planning will work best, the right group of developers can save a huge amount.
Strategy to Work on Mobile App to Save Your Budget List
Have a Proper Strategy: Create a proper strategy so later you won't regret on it or there is no failure. Have a perfect planning so it leads to success. A proper planning can save you from the future failure.
Design and Then Work On It: Design is the key element of an app. Before executing the code prepare a design with the app flow. Sketching is an easy way to design the app and it is in an affordable price also.
Simplicity: Add the simplicity factor to your design, simple applications work a lot and extra things can run the application. Only add essential features overloaded features can spoil the app and make it heavy. Bring simple app as users avoid complexity. Adding uncultured homepage and other unwanted features can lead you to the wastage of money.
Responsive Design: Get the responsive design and a developer should know it, with a responsive design your app can run on all the platforms like Android, IOS and tablets etc. Developers may suggest you for the different design, but it won't affect much. Always opt for the responsive design which will be suitable for all the platforms. Hire app developer who can get you the responsive design
Work on Important Aspects: Work on the focal points, put the efforts on the functions where there are essential.Focus only on the essential features, which will work for the output and give the best results.
Avoid Push Notification: Avoid the push notification feature of the application, it is a trend, but not it is not essential for your app that all are using so you should also. You can simply avoid this feature as it will not impact much on the app.
Hybrid Application: It is perfect for your desire as it will be compatible for all the platforms. In this app, you have to pay the cost of one and it would be suitable for android and IOS.These applications are suitable and they are similar as other applications only.
Cross Platform Development: Go for the cross platform development, the development should be for android and IOS. Always think about them and its budget. Don't go for the one, Where as web apps are easy to develop, but in android and IOS it become complex. They are associated with hybrid apps, it is a good way to develop an app.
Conclusion:
In this blog, we have told you all the essential things before getting the IOS or android development services, follow these points it will save a huge budget of your budget list and it will bring an effective result as well as in a small amount. So just for these strategies and get your app in an affordable price.