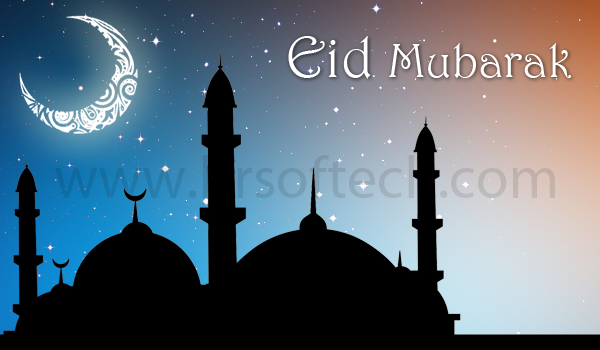 Muslims Greatest festival is Eid. They Celebrate this festival with great show and pomp, gusto and Zeal in all around the world. Muslims start fasts(Roja) in the month of "Ramzan" and this Roja is end when sighting the moon of eid. Eid is day of festivity, gaiety and feasting and it comes on the month of shawwal.
About EID
In the month of "Ramadan" Muslims fasts and believes that Prayer and soul open the doors of heaven and save them from going to hell. On the month of "Ramzan", they are observe Fasts and lead a holy and pure life by regular Namaz (prayer). When the sighted moon of Eid , they end of their Roza and also signal for celebration of Eid.
How they Celebrate EID
They are get up early in the morning in Eid day and get ready with their best cloths. Muslim peoples are visit mosques and offer "Namaz" and say "Eid Mubarak" with embrace each other. After this, they distributed sweets or gifts to each other and invite family or friends to feasts of delicious dishes. Some places, eid fairs are held and people go with their children.
Childrens get "EIDI " and gifts with their elder peoples. On this day, hindu, christians and sikhs greet their muslim brothers in India, They greeting exchange sweets and celebrate Eid.
Eid gives message to hate none and love all. This is day is exhort to bid goodbye to jealousy, hatred and enmity and bring in era of goodwill, sympathy, love and brotherhood.
Save