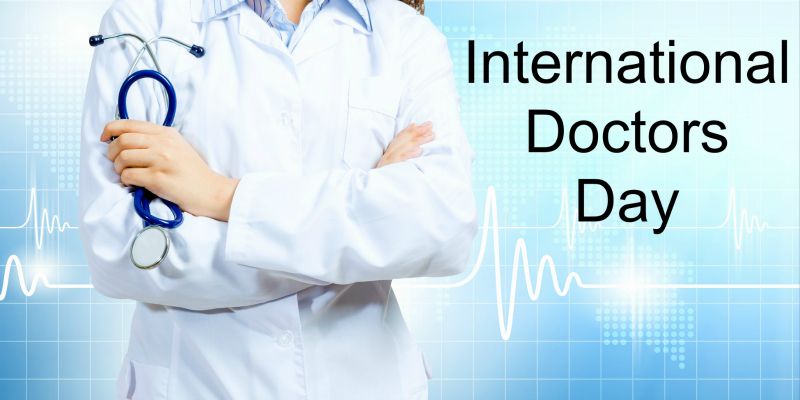 The doctor's day is celebrated in healthcare organizations for recognizing the contributions of the amazing professionals, physicians to individual lives and the communities. This particular event is organized by the staff members at the healthcare organization. The staff members can plan a lunch for the doctors for presenting the physicians with tokens of recognitions.
Also, a card of red carnation can be given to the physicians and their spouses, or a flower can be placed on the deceased physicians.
He is the best physician who is the most ingenious inspirer of hope." — Samuel Taylor Coleridge
Doctor's day in India:
Doctor's day is being celebrated in India on July 1st for respecting the legendary physician and the second chief minister of the West Bengal, Dr Bidhan Chandra Roy.
History behind Doctor's day:
Doctor's day is dedicated to all the doctors for their humane services to the mankind. Dr. Bidhan Chandra Roy was born on July 1st, 1882 and he died on the same date in the year 1962. Dr. Roy was honoured with the country's highest civilian award, Bharat Ratna Award on February 4, 1961.
Conclusion:
So, the doctor's day is a day for celebrating the contributions of the physicians who serve our country by caring for its' citizens.
In today's date, the dedicated app developers have made it easy for the patients to take appointments, or postpone appointments with the doctors, by just a click on the smartphone.
At BR Softech, our dedicated developers have expertise in creating various apps like zocdoc clone script, which can be used by the patients by sitting anywhere for taking appointment with the doctors.