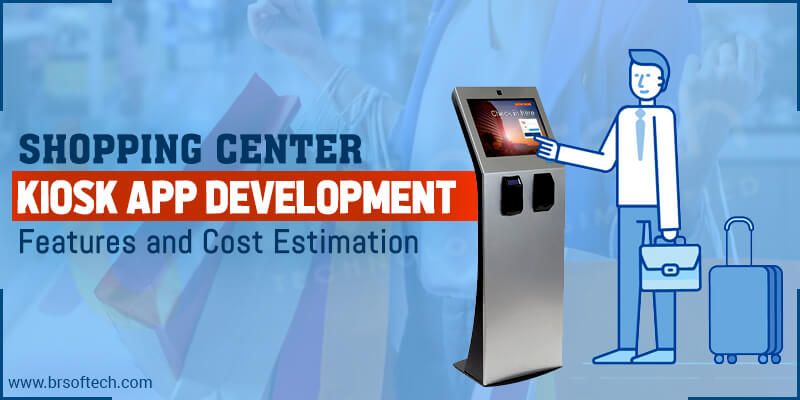 The kiosk is a small, stand-alone booth which is typically placed in high traffic areas for business purpose. It simplifies the complete process of finding information efficiently. This pre-defined system is built for all business types. It can facilitate all sizes of business while taking care of all the requirements with utmost faith. Kiosk application development improves customer buying experience while increasing the customer base. This cost-effective solution reduces the business cost and can be used in place of staff.
61 % of international consumers like to shop in a completely automated retail store.
Kiosk improves the return on investment and provides the ideal ground for retailers to offer a comprehensive shopping experience. It addresses customer queries and increases their engagement. It also helps in increasing store traffic, reducing additional cost. For the dynamic retail experience gets the best Kiosk Application and fulfill all your business needs.
Types of Kiosk Machines
1. Touch Screen Kiosk: – Touch screen kiosk is a highly advanced solution, which helps the high traffic business to give their customer efficient information with the touch of a finger in Kiosk Software Development.
2. Internet Kiosk: – Internet Kiosk provides with the payment capability and offers internet access to public managing required information. Mostly available at the airport, offices, and hotels.
3. Photo Kiosk: – Photo kiosks are instant print stations which helps digital order station, Public transport ticketing, building directory, movie ticketing, and DVD Vending.
Shopping Android kiosk Software Solution has been used all over the world since 2002. BR Softech is one of the best kiosk application development company. Our kiosk is used to provide with a customized experience, From jewelry kiosk display to cosmetic makeup station display, clothing kiosk display, sunglasses kiosk display, watch showcase display and much more. Get everything in one place with this amazing shopping kiosk application.
Kiosk Application Development
Kiosk Application Development requires adhering to the guidelines of PCI compliance is extremely important. It has the potential to save thousands of dollars while quickly gaining popularity and providing with a comprehensive range of features.
Here we have listed major development consideration to cover the kiosk software development.
1. Kiosk Software Development: – We develop a kiosk software solution considering all the business needs. We include Intuitive user interface, remote management, guest management, guest registration, brand management, on-site printing management, customize kiosk software development with advanced automated solutions.
2. Customize Interactive Features: – We focus on developing interactive features and functionality while including touch screen features and functionalities. Not just that we also include stunning graphics, top-notch animations, multi-media, digital signature, virtual keyboard, business intelligence reporting capabilities, camera application and much more.
3. Kiosk Hardware Integration: – We integrate kiosk software, hardware with a biometric retina scanner, camera, card reader, fingerprint reader, receipt, barcode scanner, thermal printer ticket receiver, dispenser, RFID, and ticketing system.
4. Kiosk Software Compatibility: – We concentrate on developing and implementing all major kiosk browser software. We promote secure browsing with wireless connectivity, session timeout, information security with including 3rd party technologies. We focus on device compatibility including desktop and smartphones, tablets and POS (point of sale) System.
5. Self-service Kiosk Application: – This pre-defined machine gives with self-service options. From bill payment to ticketing, digital signature, photo booth, camera integration, Social media, payment processing software, and custom programming feature we take care of everything.
6. Advance Kiosk Software Development: – From data security to data migration, we ensure that customer information is completely secure. We focus on data migration services, digital signage solution, content management system, remote management, and control all the third party technologies.
We provide with a customized solution to cover all your needs while considering the all-in-one solution. From the Shopping kiosk solution to healthcare kiosk solutions, retail kiosk solutions you will get everything in one place.

Must-Have Features of Kiosk Machines
1. Touchscreen keyboard: – With rising trends, touch screen technology has taken over. Adopting new technology to rising trends for a consistent user experience is essential. The touchscreen has several default features that accelerate and facilitate typing on a touch.
2. Offers Improved Security: – Reduce capital expenditure and take the benefit of kiosk technology. It protects all the data and offers improved security. Many organizations are taking the business on the next level by offering top-notch security.
3. Wayfinding Features: – This feature allows you to find anything instantly you are looking for. It's available in 3D Semi 3D or 2D. Its integrated with proximity sensors, speakers, printers and much more.
4. Improved Customer Experience: – Run an open, transparent business with kiosk Application. It helps in delivering consistent customer experience. It helps in providing customers with a personalized experience.
5. Increased Productivity: – For any business increased productivity is the major goal. The retail kiosk solution helps in increasing productivity and generate revenue. Productivity growth helps in financial growth and allow businesses to achieve more and more.
6. Customized Video Experience: – kiosk software development helps in providing the customer with interactive customer experience. Its versatile branding option allows companies to customize the kiosk to their organizational needs.
7. Content Management: – There are 3 types of content management. Normally kiosk is updated using these 3 content management methods. One is via a network, local, and broadband. Each type of content management displays information from different sources.
8. One Touch Interface: – Kiosk is a pre-defined system. Integration of technology helps to perform shopping kiosk software in one click. It displays all the information and provides services at one click.
9. Quick Return on Investment: – Key benefit of using self-service shopping kiosk is, it provides with a quick return on investment. It helps in enhancing the customer experience and helps in earning a great return on investment. It helps in achieving rapid growth.
10. Build a Brand Reputation: – Provide with a consistent user experience using self-service shopping kiosk with a versatile branding option. It provides with an ideal opportunity for organizations to build their brand reputation and convert a potential customer into a regular customer.
Estimated Cost of Shopping Center kiosk Application Development
The cost of shopping center kiosk application development depends on a few things. Basically, the cost of kiosk software development starts from $600. The overall cost of the Kiosk software is approx $1500 to $2000. The complexity of the software decides the overall cost of the software.
1. Kiosk Hardware
2. Device Hardware
3. Application
4. Kiosk System Software
From the past, a few years business is adopting this technology and increasing overall revenue. Its pre-defined content is accessible in one click and provides with the ultimate user experience.
Factors that Impact the Cost of Kiosk
There are certain factors that impact the overall cost of kiosk application development.
1. Is it EMV or PCI Compliant?
2. Does it need support from any other interface?
3. Does it need to continue operating during an internet outage?
4. What are the kiosk reporting requirements?
5. Is your Kiosk accepting Payment? If yes, what form of payment?
6. Administrative requirement
These are the few factors which will help you determine the cost of the customer kiosk software. According to the project requirement, the cost of kiosk may vary. One can customize the kiosk application as per the requirement, depending on the features the cost may vary.
The benefit of shopping kiosk application development is, it provides with the endless aisle, product lookup to customers, answer all the customer's queries
Why BR Softech?
1. We simplify the complete process and helps you manage all the required feature come up under a single portal
2. We focus on providing you with an all-in-one solution.
3. We implement big data analytics to come up with an effective solution.
4. Get the finest solutions to fulfill all your business needs with our cutting edge technology.
5. We deliver solutions that comprise of the business plan, structure and data with utmost security.