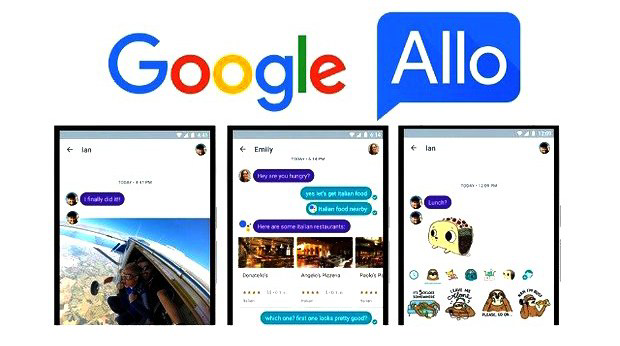 Google has launched the wonderful messaging app for the people who love chating with their friends a lot. This app helps you to do more and say more. You can express yourself way better through this messaging app by making use of the impressive stickers, doodles and assorted range of emojis and texts. It is more or less similar to whatsapp which provides various functions to the user.
What is Google Allo?
Google Allo is the pure class messaging app which was launched on September 21, 2016. The icing on the cake is that this messaging app also brings you the Google Assistant. This new smart messaging app is available to download on Android and ios devices.
We are the leading IT service providing company which develops whatsapp clone app for your
Different features of Google Allo:
1. You can answer without typing:
Google Allo helps you to give smart reply which helps you to keep the conversation moving just by a single tap by giving you the assorted range of suggestions including the text and emoji which is related to your personality. For instance, if the Google Allo messaging app figures out that you are "haha" or "lol" person then the more you make use of this smart messaging app, the more "you" the suggestions become as such.
2. Through this you can add more meaning to your words:
Google Allo helps you to provide more meaning to your words. This can be done by adjusting teh size of the text on this app. When you are in requirement of more than ALL CAPS to get the point access then you can just slide up for shouting and slide down to whisper.
3. This app helps you to turn out photo into a work of art:
This is the best similar to hangout app which have various other features like getting creative with the photos whoc hyou send through doodling on them and by ading more text through this app. You get the option to draw smileys and turn your friends into memes by blending in some colours.
4. You get the option of attract stickers:
Google Allo provides the best stickers which are being made by the top-notch artists from around the globe. By using the stickers you get the option to add more fun to conversation when the words are just not enough to express your thoughts.
5. Google Assistant in Google Allo:
Google Assistant helps you to suggest various restaurants near your locality or various movies for checking out. You will be able to find different kinds of videos, for example, if you are a foodie then you can know about restaurants. You will be able to getthe best directions through this Google Allo. All you need to do is to add @Google and your Google Assistant will help you ou to the core.
6. Chat one-to-one through Google Assistant:
Through this app you will be able to get latest score update from your favourite game. You can see the distance to the airport from your home and many more. The more Assistant you make use of, the more useful it turns out for you.
We also helps you in getting viber php script as per your requirements.
7. You can go incognito through this app:
Google Allo helps you to go privately in Incognito mode. It also gives you the feature of expiring chats so that uou will be able to control as to how long these chats will be stickign around and also the private notifications which will help to keep your chats completely secret.
Closing Thoughts:
So, thi wonderful app is all the rage these days. If you also desire to get the similar to whatsapp clone developed then you can hire dedicated developers who will assist you in developing the best chat app which is free to download on leading Android and ios platform smartphones.