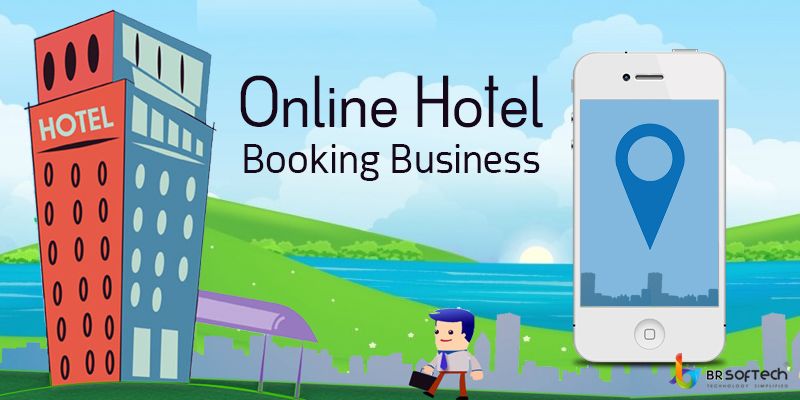 In case you are planning to start a hotel business then we can guide you correctly. We will first talk about hotel digital marketing – web, mobile and social media. As we all know the mobile technology has advanced to a stage and the world of social media has expanded, more and more hotels are turning towards the internet to increase revenue and generate brand awareness.
Hotel Booking is a growing business these days. One major reason for this is customer have full control over reserving rooms on their required date, with just few clicks on your website. Most of us wants to travel and explore different places in the name of vacation , holiday or outing. Holidaying, if planned well, will surely help keeping your mind and body relaxed. In order to make a travel safe and peaceful, there are several factors to look on, with the first important thing being booking the right hotel.
How to Integrate the Booking System ?
Though the business process is easy to set up and implement, there are certain things which you got to consider in order to integrate the booking system successfully.
Choose the Perfect Hotel Booking Extension or Module
The utmost significant factor to look on. In case if you are planning to have a top rated hotel booking business, then be informed that you got to rely on a very absolute hotel booking extension. One needs to make sure that the Hotel Reservation System or Module comes with supreme features of setting up a well proficient reservation system, featuring multiple payment methods, multiple languages, support, compatibility over multiple browsers and much more. Please keep in mind that the extension covers all requirements you wish to have on your hotel booking system.
Increase Direct Sales
On having a hotel booking business, you can have complete control over the reservations and third parties get leastly involved in your activities. Who doesn't want to minimize their work and that's why any hotel owner relies on a hotel booking system or website. Hence, it is up to you to take control directly via your website while your funders show less involvement to poke nose on your business.
An ideal CMS or Platform plays a bigger role in running an ecommerce business successfully. Whoever is familiar about the platform "Magento" will surely know the benefits it has in today's ecommerce industry. Magento extensions might be a reason for it though. Otherwise, the platform is divided in so many of its features like multi-store functionality, image flexibility and so forth. There are few other well known platforms like Shopify, osCommerce, Bigcommerce and Foxcart other than Magento. Whichever is the platform you decide, just make it clear whether it enfolds all big features you expect from it.
Simplify Your Booking System / Checkout Process
Understand that people are just coming to your site to lessen their work. They do not wish to spend a fraction of their time, by typing and filling in their personal details one after the other or your booking system. Hence, simplify your checkout process. Store your customer information permanently online, so that customers need not have to fill the same information every time they check in to your hotel.
Show-off Hotel Information in Front End
As online customers, we always wish to see products and information face to face. And when one needs to spend a holiday undoubtedly people are going to explore more than what they want in case of hotel booking. Your website must be projecting all important information like availability, room rates and billing, everything handled by online booking solutions. Any standard hotel reservation system naturally allows hoteliers and customers to view information like room inventory and rates in real time.
Provide Immediate Confirmation to Customers
This is also quite an important factor to get through. Today the world wants prompt reply to their request. So, whenever a guest books an accommodation on your site make sure you respond with the confirmation instantly. You need to give access of your booking module in this manner so that your guest does not have to bother whether their reservations are assured or not. As far as internet is there, instant confirmations are never a difficult task to perform with.
You are taking full control over managing multiple reservations in case you are having an online hotel booking engine. In addition to profiting yourself, you are also benefiting the hotel owner with this system as it requires less personnel involvement, increases direct sales and instant purchases and improves customer satisfaction.
Wrapping up:
I hope you have gone through the essentials of starting online hotel booking business.
After going through the above mentioned points if you wish to start and run the online hotel booking business, then BR Softech has a solution which help the customer to view the facilities online before booking. Our hotel solution is similar to Oyoroom which can assist you in searching and booking hotel room anytime and anywhere. It provides you the facility to compare and book room. It is a readymade online hotel booking app solution for online hotel booking. You can use this application on Android, iphone and web app.