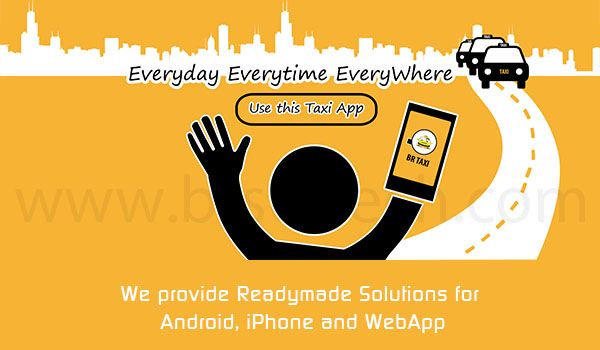 Our Software development and designing company is design new application which is useful to booking of taxi in very easy way. Taxi booking app script is useful for driver and passenger both. Driver and passenger easily register and easily use this taxi App. Admin verify and confirm the registration of driver and user.

How to Book a Taxi
First you have to login or register on this taxi App. For registration user have to fill mobile number, email address, full name, family name and password. After complete registration, user book a taxi according  place, city or time.
We have also offer share riding taxi feature on this app. This is useful for user. On this two and more passenger together book a taxi for a fixed destination. All passenger booking a taxi than driver picked all passenger in different areas. After this Driver Dropped all passenger to destination and receive payment.
Taxi App Process
Driver will fill mobile no, email address, full name, Driving licence type and number. User are also fill complete detail for registration. After this admin verify both. When user send a taxi booking request then it will go to driver and admin both. Than admin inform to driver and then driver confirm booking request for user. Driver pick the user on fixed time or place and going to destination. User make the full payment to driver and all update is received to admin.
About our company
BR Softech is provide various readymade app solution of e-commerce and m- commerce website. We offer readymade, effective, efficient and simple business solution for your uses. Our all solutions are very secure, easy to mange and handle.
Save
Save