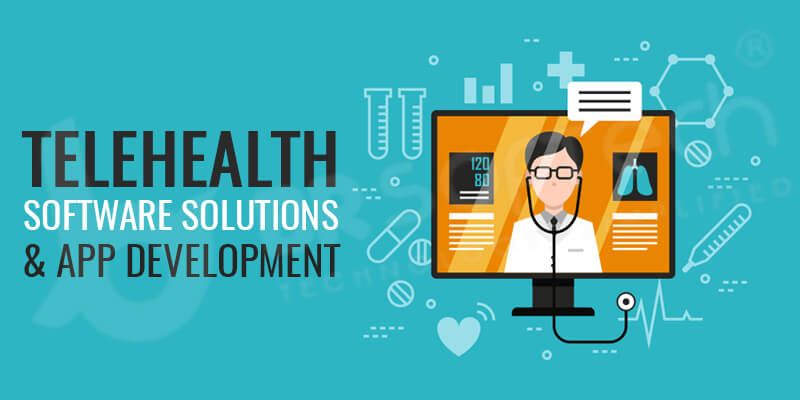 BR Softech offers Telehealth Software solution for hospitals, clinics, and doctor to facilitate telehealth and telemedicine to the victims, booking and appointment scheduling, monitoring of health countless more. Our fully customized healthcare solutions are programmed by seasoned experts with deep experience and knowledge of the healthcare industry. Today most of the hospital, and clinic use our telehealth software solutions.
In our telehealth software some of the unique and high-level features like digital health data, medical consultancy, video chat, appointment booking any many more. Our software is easy to use no much need technical knowledge to operate our software.
Globally 45% of users prefer to book an online appointment, and then black book says 90% office based physician is already using Telehealth Software to access patient data.
Why Evolve a Telehealth Software ?
Today in the world of digitalization it is searched that 70% of hospital visits are actually useless or westward of time and money. That can be handled easily via a phone or a video call. In fact, some certain scenario case hospital visit is not a good idea. There are a number of countries are facing a shortage of specialist or healthcare facilities. What we find in hospital long wait and patience to wait for their appointment.
Telehealth Software Solutions & App Development, healthcare facilities directly choose a hand on alternative hospital visits. This software is saving your time up to 75% of patients not requiring a physical examination. This software works great at certain a better schedule for healthcare. People living in undeserved rural areas this software is best options and services of this software is too good.
Who Needs Custom Telehealth Software Systems ?
medical practitioner:
Today victims prefer video consultations over phone or email, medical practitioner required customized telehealth solutions for better.
Pharmaceutical practice:
Providing telehealth system to their patients, medical practice enterprises are more likely to get ahead. A number of telehealth developers who offer HIPAA compliant telehealth solutions for medical enterprises.
Primary care clinics:
Some of the time clinics face certain challenges in terms of follow up of treatments and patients. Telehealth solution helps the in automating tasks and more available when patients need them.
What Are the Performance of Telehealth Software?
Medication advice:
On the time of buying the medicine patients have certain questions regarding the medication, mainly when it has been prescribing for the first time. Some of the general question which time I take medicine how many in time in a day. In a telemedicine method, the patient are send a photo of their problem in a message or call even book a doctor to ask them directly.".
Prescription renewal:
When a patient requires to get the renewed prescription are certainly very frustrating. A telehealth software comes handy in renewing the prescription. On the time patients run out for medication. Patients can send a sleep e visit to discuss with their doctor.
Real-time consultation:
Many of the time patients already know the correct diagnosis, so they just need a confirmation from a professional. Health specialist via telehealth software can be more effective than in-person appointment. The patient can book visit after answering a few questions related to their symptoms scroll down the list of available doctors.
Photo based consultation:
A patient within first two seconds of visual contact like some case of eye problem, skin problem, bruises and similar conditions with visible symptoms. Here a consultation via telehealth software would be enough. The patient can fill a small form. He can schedule a video call with their patient or send lab test orders through the software.
Quality of a Robust Telemedicine Software:
HD quality video chat

Patient & doctor dashboard

Patient information

Treatment notes

Appointment reminders

Direct EHR integration

Access medicine data

Store and forward technology
Which Execution Find Telemedicine Software Beneficial ?
Family practices:

Diabetes care and management

Prenatal care

Cancer care

Medication management

Mental and behavioural
Benefits of Telehealth Software
Telehealth solutions have demonstrated to be exceedingly powerful in overcoming the hurdle to health service occurred due to the distance between patients and providers.
Some of its benefits include:
Increased patient engagement and satisfaction

Decreases healthcare cost by decreasing expense of patient care or transporting.

Improve provide satisfaction by making it easier to meet patients.

Face to face medicine by enabling providers to continue.

Better quality of care delivery