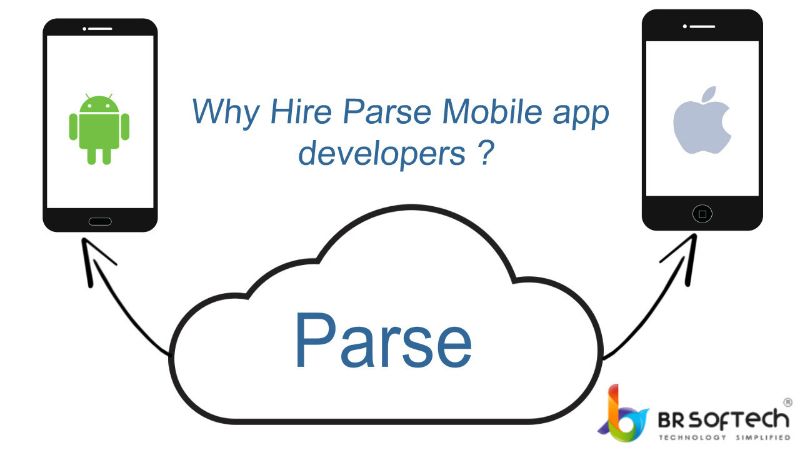 Mobile back end services are setting the world on fire these days. They help the users to develop mobile applications without hassle. Parse is made up of just one back end for all the leading operating system, Android, ios, Windows Phone. Parse is packed with ready framework available for all the renowned mobile operating system. It is the wonderful platform for developing wonderful apps in less time.
Parse Platform:
Parse platform is the best for working with application-level concepts like push notifications, user accounts. It is designed for front-end mobile developers who do not have much knowledge of the back end but require some simple back end for their wonderful mobile app.
Parse App development:
In the current scenario, Parse is turning as the perfect platform for the app developers in developing the mobile app backend. It is the wonderful platform which is free to use, so the startups can use it for free, till they opt for the critical user base. Parse is the ready framework for all the top-notch mobile operating system like iOS, Android, Windows phone. Developing apps through Parse takes very less time and it does not cost a king's ransom for developing apps by using Parse.
Parse is the best platform for app development because feature-rich apps are being developed using Parse. Various brands like Emporio Armani, Deloitte, etc believe on Parse for their world class apps. Parse app development is used for creating apps of amazing functionality, for various kinds of categories like health and fitness, lifestyle, social networking, e-commerce, travel based, etc.
Core features of Parse Development:
Application development is done at rapid pace:
Parse is best known for developing apps at a rapid pace which is constructed on native framework components and offers complete flexibility.
Best known or UX-rich applications:
Parse provides wonderful feature to the app developers for developing amazing apps which gives best user experience and no problem for the server maintenance and the complex infrastructure.
One backend for all in Parse:
Parse provides native SDKs for various mobile platforms, like Android, Xamarin, Unity, OS X, ios, Windows Phone, and this is the wonderful part which helps to develop quality-oriented apps for all the devices. Parse has the SDK for web apps and also the mobile apps.
Running of custom app code:
Servers are not required for adding rich, custom business logic to the backend of your app with Parse's code called Cloud Code. Parse is known for providing the Cloud Code Console with Cloud Modules, which can just integrate with any third-party service (such as CloudFlower, MailGun, Twilio, and many more)
Connect the users of your app via social media sites (like facebook and twitter), and this can be done with just few lines of coding. Parse has the amazing feature of linking accounts across various networks, resetting of passwords, and it keeps everything highly secured and safe.
Parse makes it easy to add real-time push notifications to an app. It is very easy for you to create, send and target effective push notifications through the web-based push console, API, REST, or client SDKs, Without worrying about scaling, you can send various notifications daily.
Audio, video and image storing:
By using ParseFile class, you can easily store your audio, video and the image files on parse server. Moreover, Parse has the SDKs for all the leading platforms. Parse can handle mobile apps, desktop apps and all the Internet of Things technology.
P

arse is plain sailing to use:
Parse is highly favored by the app developers as it is very simple to use. The queries in Parse are very simple and data cache is generated in fraction of seconds.
Parse is highly favoured for its wonderful pace:
The amazing advantage of using Parse is the top-class speed. Application development is done at a rapid pace by is Parse app development. The PFQuery/Table View Controlleris done swiftly by the Parse.
Closing Thoughts:
Parse app development is getting popular these days. Most of the app developers use Parse for developing apps, as it provides various features for the app developers. It is quick in usage, plus very simple to use.
Feel free to contact us, we are the leading parse application development company, having 5+ years of rich experience in developing feature-rich mobile and web apps for the clients as per their requirements.