Fantasy Sports Development
From the initial idea to the finished fantasy sports platform, BR Softech specialises in all aspects of development to ensure your success and make your startup journey inspiring to others. Through our out-of-the-box approach from concept to launch, we are doing everything we can to make your fantasy sports platform thrive in the market and generate maximum ROI.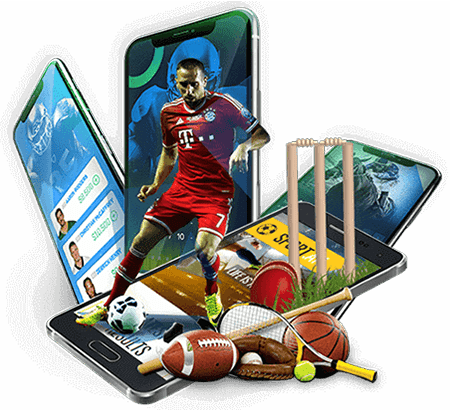 Fantasy Sports App Development Company
BR Softech offers enriched features and high functional fantasy sports mobile app development services for both iPhone and Android platforms. We build user-friendly fantasy sports applications that are scalable, reliable, and compliant with all regulations. As part of the fantasy sports app development process, we incorporate advanced technology to help our clients compete in the industry and deliver a captive user experience that goes beyond the imagination of the users.
The fantasy sports mobile app development process is transparent and assures the clients that the deployment of the app will tailor to their needs. Our team of fantasy sports app developers and designers has years of experience to enable the brand to thrive above the competition.
For the fantasy sports app to be distasteful to the younger generation, we make full use of AR/VR technologies to create an unforgettable user experience.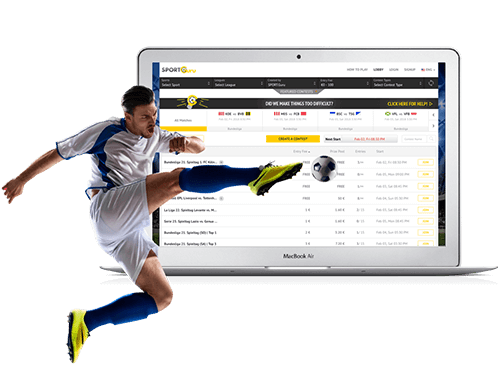 Fantasy Sports Website Development
Provide your global users with a highly thrilling fantasy sports playing experience with BR Softech's fantasy sports website development services. Irrespective of the browser, screen size, our fantasy sports website development solutions are meant to offer a highly responsive experience to the users. With a dedicated team of fantasy sports developers, we always take initiative to keep our clients at the forefront of their competition. We provide smooth features packed with user-friendly UI/UX design and thrilling features.
Ideate, Strategies, and Develop a Fantasy Sports App With BR Softech
Partner With Us
Fantasy Sports App Development Solutions
The creativity and industry knowledge of our fantasy sports app developers enable us to offer a wide range of fantasy sports app development solutions aligned with your business strategy. In all our solutions, we combine next-gen features, modern architecture, and trending technologies to deliver a seamless user experience on the screen. Let's experience the great fantasy sports application powered by great technologies.
Fantasy Sports App Development
BR Softech offers customizable, feature-rich, and highly scalable fantasy sports app development solutions for all platforms including Android and iOS. Let's grab the opportunity to enter the fantasy sports world with our immersive, engaging, and inviting digital experience.
Fantasy Sports Website Development
A market leader, we ensure that fantasy sports websites increase popularity by enhancing engagement, enhancing interaction, and boosting interaction among customers. Take advantage of our cost-effective fantasy sports website development services to boost user engagement.
Fantasy Sports web App Development
We can develop a dynamic, customized, and responsive fantasy sports experience that will attract more and more customers and bring more business opportunities.
Social Fantasy Sports Apps Development
Apart from fantasy sports web and app development, we also hold experience in developing social fantasy sports apps. Our solutions aim to keep sports fans connected all around the world and build social networking companies to expand your fantasy sports business reach.
Custom Fantasy Scoring System Development
While playing the fantasy sports game, the need for having a well-organized scoring system is inevitable. At BR Softech, we developed a fantasy scoring system from scratch to keep your users engaged.
Fantasy Analytics Software Development
Our fantasy analytics software development gives you full 360-degree data on the players, teams, and historical data to help gamblers make better decisions.
Fantasy Data Integration
No matter which data you want to incorporate, whether it's live or post-game information, weather, or players. Fantasy sports developers at BR Softech can help you integrate the structured or raw data from multiple sources into your fantasy sports website, application, or software.
Fantasy Sports Augmented Reality Solutions
Augmented reality is one of the hottest trends in the gaming industry, and it's becoming increasingly prevalent. Therefore, we offer fantasy sports website development and app services that include AR solutions so that users can experience a more realistic experience.
Fantasy Draft App Programming
As part of our fantasy draft app programming services, we provide an auction, high/low bid process, auto-draft, as well as integration with a third-party live chat.
Fantasy Sports App API
Leverage the power of easy-to-use readymade data with your fantasy sports app, website, or software solutions.
Fantasy Stock Market App Development
Develop a fantasy stock market app packed with robust features and brings a flawless user experience to the table. By presenting a feasible product, we can help you deliver to the players a fun and engaging stock trading experience.
IoT Based Fantasy Apps
We take pride in brainstorming IoT-based fantasy app development ideas at BR Softech. We choose the right platform to ensure the high performance of your IoT apps.
Fantasy Sports App Development Services
With our expertise in this area, we offer fantasy sports development services for all these sports, including cricket, football, soccer, hockey, horse racing, kabaddi, and more. As part of our philosophy, we consider customer success to be the best indicator of our success. Based on our belief, we develop social fantasy sports apps that connect sports fans around the world and help businesses reach more customers.
Over the years, our highly skilled and professional team of fantasy cricket app developers have developed a range of fantasy sports apps with features such as hassle-free payment integration, an intuitive user interface, robust security, and multi-platform compatibility.
Fantasy Football App Development
With our years of app development, we ensure the deployment of the most innovative and appealing fantasy football app that delivers a wide range of features to make the player's experience more memorable.
Fantasy Baseball App Development
Being a prominent player in the fantasy baseball app development, BR Softech develops a unique and highly engaging experience for both Android and iOS users.
Fantasy Tennis App Development
By following modern development methodologies and best development practices, we allow your fantasy tennis mobile app to conquer the mountain of success.
Fantasy Cricket App Development
BR Softech promises to develop a fantasy cricket app with impeccable features at an affordable price. The robust back-end functionality of our fantasy cricket apps ensures the user gets a flawless experience.
Fantasy Horse Riding App Development
We at BR Softech create a fantasy horse riding application development that is multi-channel capable to cater to the needs of sports lovers.
Fantasy Hockey App Development
Our fantasy hockey apps with engrossing features & attractive graphics are sure to attract the attention of millions. Let's work together to ensure the deployment of high-end fantasy hockey applications.
Fantasy Basketball App Development
Our fantasy sports app developers go above and beyond to create a highly user-friendly basketball fantasy game platform. With BR Softech you can expect contemporary features that make it more enjoyable.
Fantasy Rugby App Development
The Fantasy Rugby App Development showcases the opportunity for sports fans to showcase their skills while playing, and lets you take advantage of it to generate revenue. We streamline the entire process of fantasy rugby app development.
Fantasy Kabaddi App Development
Our fantasy kabaddi app developers are well-versed with the knowledge of Kabaddi lovers. We provide the latest and feature-rich Kabaddi fantasy applications which can fit the user's requirements.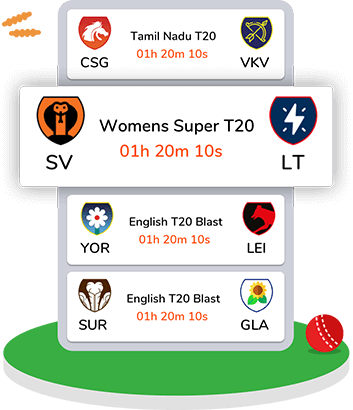 Advantages of Fantasy Sports App Development
At BR Softech we specialize in developing fantasy sports applications that bring the following benefits.
Build long-term fruitful relationships with your users.
Effective management of the customer databases
Easy documents regarding a customer
Participation of the customers can be improved
Boost your revenue by driving traffic to the site
Provides an opportunity to get more income via Google AdMob
Connects people via an online community
Bring transparency
Decrease the dependence on the bookie
Fantasy Sports Applications Development Panels
By combining deep knowledge with the skills of in-house developers, we ensure that the clients receive the best features in their applications.
User App Features

User registration
User Dashboard
Browse Matches
Join the contest
Create a contest
Build Multiple teams
Refer and earn
Participation history
Winning history
Admin Panel

Admin login
Admin Dashboard
User Management
Contest Management
Reward points Management
Revenue Management
Customer Relationship Management
Cash Bonus Management
Bank withdrawal request Management
Other Value-Added Features

Live Match Scores
Real-time Analytics
Player Information
Push Notification
Multiple Payment Modes
GPS tracking
Mail reminder system
High-end Features of Fantasy Sports app & website
Here is the list of high-end features we incorporate into our fantasy sports app & website.
Basic Features
Live Score and Updates
Connect with your users and keep them informed about the live store and updates about all the sports taking place on your fantasy sports application.
Third-Party API Integration
By combining data from multiple third-party sources in your application, you can help users make better decisions about the application.
CRM integration
Leverage the power of CRM integration in your fantasy sports application and strengthen your relationship with third-party applications.
Push Notification
Send direct notifications to your fantasy sports application users to keep them engaged with your application.
Real-time Analytics
Let users check the real-time information about their performance on your fantasy sports application.
GPS Location Tracking
Serve your users with content depending on their current location. Let the GPS features of the user device work for you to boost your user engagement on your application by offering location-specific content.
Custom Mail Reminder System
Keep the users reminded about the upcoming sports events they can bet on.
Payment System
We integrate multiple payment systems with our fantasy sports application to allow your audience to make payments using their preferred mode of payment.
Advanced Features
Fantasy Sports Leaderboard
Share the information of top fantasy sports application users who have won huge amounts on your application to motivate others to do the same.
AR Integration
Integrate augmented reality into your fantasy sports application to enhance the user experience.
Loyalty Program Integration
The integration of loyalty programs into your fantasy sports app will prove helpful to draw the attention of users.
Social Media Integration
Let's turn your fantasy sports players into your marketers. You can enable your users to share their achievements with their friends by integrating social media into your application.
Fantasy Sports Ad Module
Let's give your fantasy sports business revenue a boost by opting for the fantasy sports ad modules in your application.
Multiple Sports Integration
Let's attract the attention of sports lovers and turn them into fantasy sports game app users by offering them a wide variety of sports to choose from.
League Creation
Let the user create the league based on their preferred choice of taste.
Easy Withdrawal
Let the user withdraw the earnings easily by using their preferred mode of payment.
Types of Fantasy Sports Leagues App
We offer the different kinds of fantasy sports league app development services to our clients as follows.
Daily Fantasy Sports App
We have an adept team of fantasy sports app developers who are skilled and proficient in creating daily fantasy sports apps in which players can win real money on a daily basis.
Weekly & Custom Fantasy Sports App
It doesn't matter if you want to build a weekly or custom fantasy sports game from scratch, BR Softech has got you covered.
Season-Long Fantasy Sports App
We possess impeccable expertise in creating a season-long fantasy sports app with an intuitive user interface and a robust backend.
Our Famous Fantasy Sports API Partners
Our fantasy sports app development services have been enhanced by collaboration with the following famous fantasy sports API partners.
Fantasy Sports Cricket App Development & Website Similar to Dream11 From Professionals
It has always been an inspiration for many sports enthusiasts that Dream11 has achieved such great success, and BR Softech is the place to go for anyone interested in developing a fantasy sports app like Dream11 to earn passive income from their passion. The experienced team of fantasy sports app developers and designers at BR Softech can replicate the idea of Dream11 and help you climb the ladder of success.
The company specializes in developing fantasy sports websites and apps for a number of countries, including the United States, India, United Kingdom, Canada, Australia, and Dubai. With over 10 years of experience developing fantasy sports software, mobile applications, and web applications, we strive to go beyond our clients' expectations.
Working Process of the Fantasy Sports Application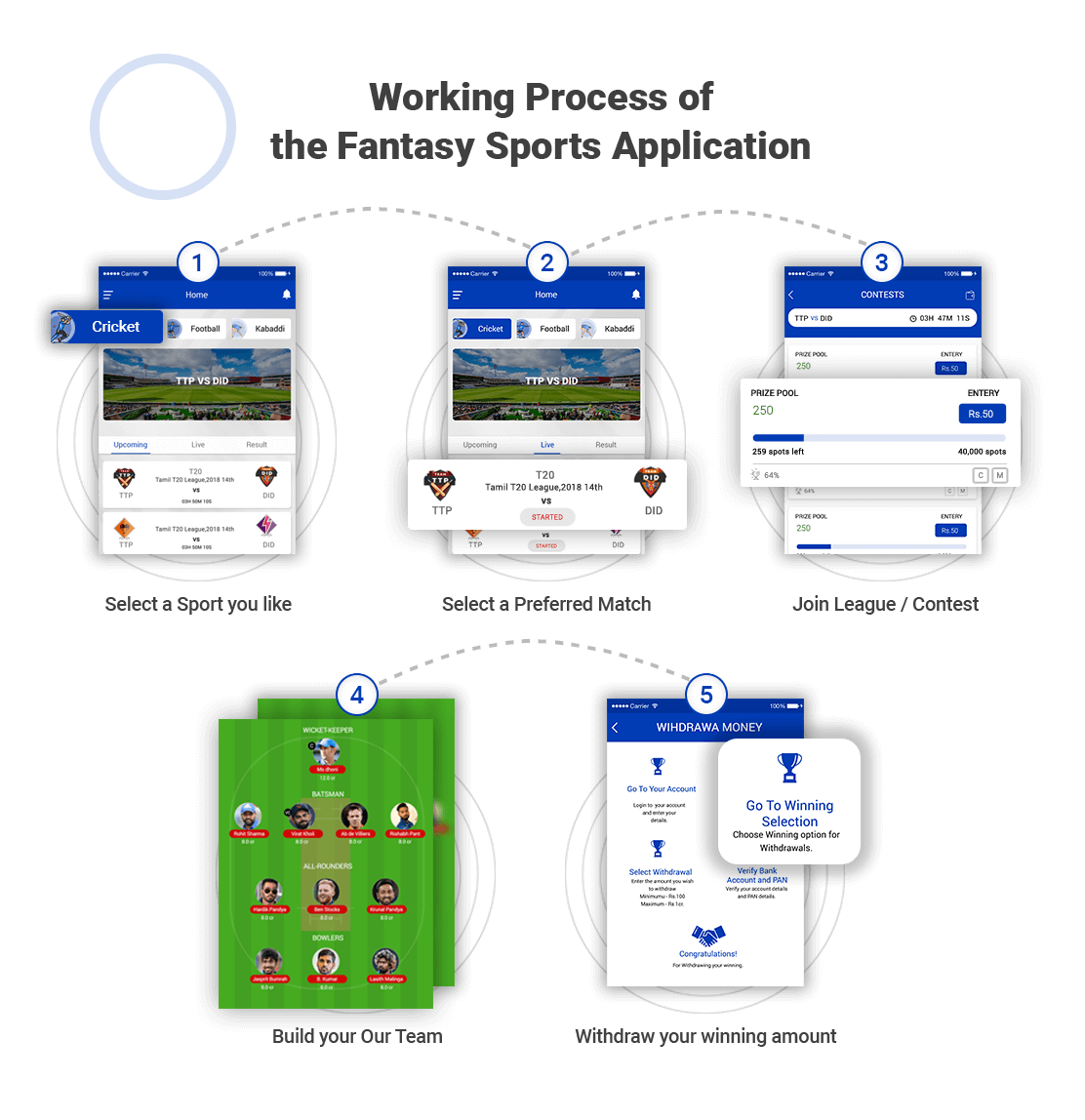 Fantasy Sports App Clone Scripts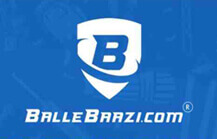 Ballebaazi Clone app script
Our Ballebaazi clone app script offers our clientele a thought-provoking way to create your team of superstars. Users can insights and earn as per their preference.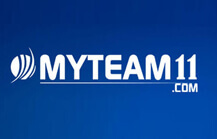 Myteam11 Clone
Script
Our Myteam 11 Clone Script is the perfect combination of high-end features with appealing design can make it an ideal experience for its sports lovers.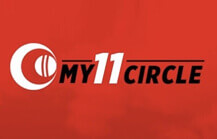 My circle 11 Clone
script
Just like Mycircle11 app our Mycircle11 clone script will provide an option to play it 24*7 from any time and anywhere and win a handsome amount with it.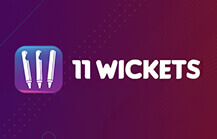 11 Wickets Clone
app
For sports lovers, who are deprived of the joy of playing live games, our smooth online fantasy leagues will drive you crazy with our enticing features.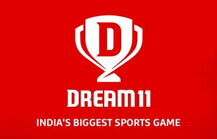 Dream11 Clone
Script
Our Dream11 clone script is one of the thrilling applications that attract sports enthusiasts worldwide due to its enticing features.
Turn Your Fantasy Sports App Development Idea Into a Global Success
Work With Us
Hire Fantasy Sports App Developer
Here at BR Softech, we have a skilled team of fantasy sports cricket app developers who have developed all sorts of fantasy sports apps, websites, and software. We utilize modern-day technologies such as AI, AR, and VR to build fantasy sports apps in sync with the current market trends.
As the developers of our fantasy sports games, we pay special attention to the requirements of the users and craft the apps in a way that is user-friendly for all ages.
Why Choose BR Softech for your Fantasy Sports App Development?
Those days are gone when you were in need of bookies for sports betting, time has changed now without calling, and by clicking on your mobile screens, you can bet even on a particular game without missing any chance.
You can bet according to your mind, and you don't have to rely on the mediator as now app like dream 11 for cricket have marked their remarkable space in the market. Fantasy sports app developers develop an app according to your requirements. If you want to make the app like dream 11 clone, contact us to bring your dream into reality.
The fantasy sports apps are developed by the top fantasy sports apps development companies to integrate with your project.
Multiple Sports
We offer you various sports app development solutions or leagues with our wide experience in the sports industry, and our app and software are based on customised and white labels.
User Experience
Designing is an essential part as it brings the real world's feel, and we offer the software with UI/UX design which brings user experience.
Support
Our team is always here to help you, users can contact us anytime and from anywhere, we are available 24 hours for our client's.
Experienced Team
We have a blend of professional and dedicated team; our fantasy sports app developers are well versed in offering highly functional and enriched featured mobile apps and virtual sports software to our clients.
FAQ
BR Softech offers you the Fantasy Sports app Development Services like dream 11 for Cricket, Hockey, Soccer, Football, Basketball, kabaddi etc and the Fantasy Sports Website and App Development cost is not fixed, it totally depends on the Fantasy Sports platform. Read More
There are various advantages to opt for the Fantasy Sports Clone Script as it offers you the similar and customized Fantasy Sports platform similar to Dream11 as per your minor or major changes. Our Fantasy Sports Developers have designed the Fantasy sports clone in such a way that it includes all the features of the module and it helps to save the time to build the solution from scratch.
Surely, we offer you the fantasy cricket app source code of white label Fantasy Sports app & Website but you need a expertise to modify it.
Yes, you have full rights to edit the Fantasy Cricket Clone Script but you required an expertise or you should have basic knowledge about it. We provide you the dream11 PHP script for the web and apk source code of the Fantasy Sports App for Android and iOS platforms.
Surely, we provide you with the high quality and standard Fantasy Sports App as similar it is displayed in our demo. Get Free App Demo
Yes, we provide you the customized App similar to Dream11, My Team 11 Clone Script.
BR Readymade Sports Fantasy App is the ideal choice as it is a fully fledged Fantasy Sports web App. Our Fantasy Sports developers has integrated all the features that a Fantasy app required and along with this, it is clone of the Fantasy market leaders including Dream 11 and My Team 11. We deliver the clone while doing the modifications in the colour scheme and themes as per your choice. If you wish to integrate some advanced features to the app, so we can integrate them but it will result in some additional cost.
We believe to work on the advanced and relevant technologies as per the different platform. BR Softech team develops the website in the PHP programming language and for Android platform we use technologies like MobiOne, Android SDK Emulator and Android Sketch Paper for iOS we use Appcelerator, RhoMobile and Xamarin.

Tim Larkin
"The partnership with BR Softech has produced positive results, They are responsive, polite and think about user experience. They take care of bugs quickly. For my future fantasy projects, I will love to work again with BR Softech."

Nick Peters
"BR Softech is one of the most proficient IT companies of Jaipur. The experts of the company have always provided with valuable insights and it has been a great experience working with them. We are looking forward to a great association in the future."

Andy Wong
"BR Softech was always accommodating of my requests and provided quick turn-around times when responding to all my queries in a positive manner. They are definitely having a good team that works brilliantly to serve their customers."
Something About the Solution
Contact Us
If you want to purchase these solutions for your business
Head Office

BR Softech Pvt. Ltd

90, Usha Vihar, Triveni Nagar, Gopalpura Byepass,
Jaipur-302018 , Rajasthan , India

Tel.: 0141-2763903, Mob: +91-9982201414
E-mail: nitin@brsoftech.com

Sales Office

BR Softech LLC

21 Overlook Ridge Terrace, #523 Revere, Boston
MA, 02151 USA

Tel: +1-650-727-6690