Looking to develop a Ludo board game? Just connected with BR Softech, we have a Ludo game development specialist which provides better graphics, advanced development technology, color, theme, Payment integration, chatbot AI, machine learning integration, etc. Ludo game development company has proficient and experienced Ludo game developers who have expertise in their mobile game development fields. Our trusted game development team delivers your project in a decided time duration at a genuine cost. We develop Ludo game source code for multiple platforms like Java, C++, PHP, Unity, iOS & Android.
Ludo Game App Development Company
BR Softech is a leading, award-winning mobile game development company in the USA. We take care of everything required to establish an aspiring Ludo game business into a thriving one, from application development to support and maintenance. As a top-rated Ludo game software development company, this is just a brief description of what we do. We also provide a Ludo game PHP script to save your time and additional expense of developing an app from scratch.
Our passion for being the best Ludo game development company in India, the USA, the UK, and Australia fueled our delivery of exemplary applications across multiple platforms, such as Android, iOS, and desktop.
We focus on offering seamless communication to our clients to let them experience the power of personalized services from seasoned Ludo game developers.
With the Ludo game software development idea in hand, we work with the single motive of bringing 100% client satisfaction to the table.
Ludo Game Development Services
At BR Softech, we offer flexible Ludo game development services that are designed to meet all the demands of the client professionally. A perfect blend of top-notch graphics and the latest technology results in our recognizable game development services around the world.
The experienced team of iOS and Android game developers carefully evaluates the client's requirements. Afterward, we create a complete development roadmap and discuss it with the client to seek out their inputs. We take full responsibility for our clients' inputs and implement them in our services to assure all the needs of clients are met. With all our Ludo game development services, you are backed up by a 24*7 technical support system to ensure you never feel abandoned.
The following are a few of the most prominent Ludo game development services we offer worldwide to our clients.
Desktop Ludo game
Android Ludo game
iOS Ludo game
Hybrid Ludo game app development
AR and VR integration
Ludo game UI/UX design
2D & 3D Ludo game
Social media integration
Ludo game testing
Hire Ludo Game Developers
At BR Softech we have a splendid team of Android & iOS Ludo game developers. Our developers have the expertise to take care of everything from game UI/UX creation to support & maintenance. Our developers go above and beyond to assure an outstanding UI/UX experience with a fair level of difficulty. Throughout the development process, our developers collaborate with our clients on a regular basis to help them achieve all desired game development goals.
Having more than 11 years of experience in the game development industry, our Ludo game developer has a deep understanding of in and out of the industry. We collect every obstacle in your path to success to ensure that we lead you smoothly from nowhere to the top of the Ludo game business.
Let's talk with our seasoned Ludo game developers to ensure that the Ludo game is compatible across all platforms, including Android, iOS, and Windows.
Mark Your Presence In Online Top Board Game Development with BR Softech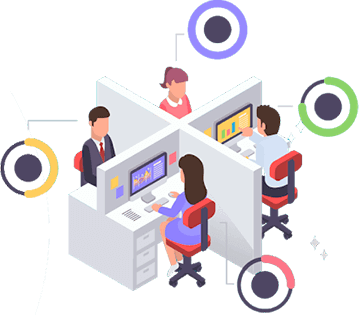 Our Experienced Ludo Game Software Developers
Our ludo game software developers provide customized gaming solutions for iOS, Android, Web & Desktop platforms. As a leading game development company, we believe in keeping innovation at the core of developing top-notch ludo game applications that keep the players engaged for a longer time. Our ludo game development team focuses on developing user-friendly interfaces with advanced tech stack, game engines, and entertaining gameplay content.
With years of experience in ludo game software development, we aim to incorporate high-resolution graphics, animations, features, and sound effects to create unique and best forms of ludo game applications.
Modes of Ludo Game
We have provided these different game modes via Personalized ludo game app development to make the user experience more interesting.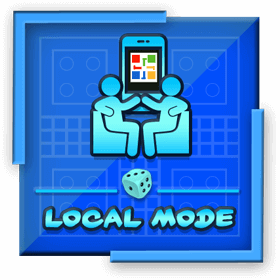 Local Mode
This mode permits users to play the game with your family or friends on a single device. You all can play turns to have thrill and fun.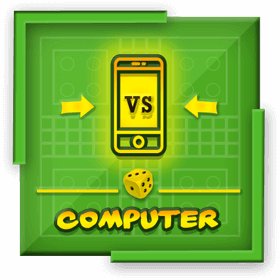 Computer Mode
To play Ludo, you do not need a friend to play it using computer intelligence mode simply. Ludo Game Development Service Providers offer this to improve the game skills of users.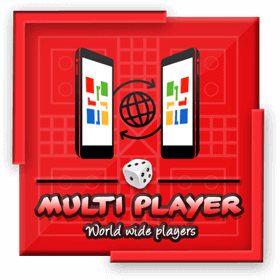 Multiplayer Mode
In ludo game development, Multiplayer mode allows 2 to 6 people to play Ludo at a time depending on the app type. In this, you can also have social media integration with your app.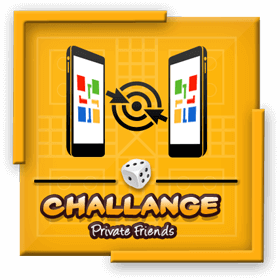 Play Online Mode
Play Ludo in the challenge mode using the internet and get the opportunity to connect with random people from all over the world. You can play the game with as many people as you want.
Online Ludo Game Features
An online Ludo game takes advantage of its interactive features to captivate the user. Take a look at the various features of Ludo game app development provided by BR Softech.
Play with Friends

Enjoy the Ludo game with your friends and play with them on the go. The online Ludo app also allows users to invite their friends and family to the gaming platform.

Daily Coins

The online Ludo game app provides daily incentives to the players to encourage them to play more.

Multilingual

The online Ludo game caters to a worldwide audience. Multilingual support is incorporated into the app so users can enjoy the game in their preferred language.

Secure Payment Gateways

Take advantage of secure payment gateways incorporated into the Ludo game application to deposit and withdraw funds securely and without any hassle.

Social Media Integration

With our Ludo game development solutions, users can link their social media handles with the online Ludo gaming platform. Users can also invite their friends and family through their social media.

24x7 Customer Support

Our support team is active and available around-the-clock to address and resolve the users' queries.
Real Money Game

Our Ludo game solutions allow players to stake real cash and play for real money. Use your skills and expertise to win the Ludo game and win hefty real cash rewards.

Game History

Get detailed information about all the previous matches that you have played. Also, get a detailed report of the amount won or lost in each game.

Reward Ads

Watch Ads to win additional incentives into the Ludo game. Users can watch video ads to earn additional coins and various other rewards upon watching the full advertisement.

Live Chat

The live chat feature provides an interactive and engaging gameplay experience. Users can interact and connect with each other using voice, texts, and emojis.

RNG System

Our Ludo game development solutions are incorporated with the RNG system to ensure unbiasedness and fair play. The system ensures that a random number appears every time the dice is rolled.

Referral Rewards

Our android ludo game development solutions feature a refer & earn feature that allows users to invite their friends and family to the Ludo platform. Moreover, users also get additional rewards and incentives whenever a player joins the game through their invite link.
How do we design and develop a Ludo game application?
We always use the latest technologies for ludo game app development to offer the most advanced and user-friendly games to our users.
Pre-development
Game idea documentation
App design development
Game plan formation
At the time of Development
Amazing art production
App programming
Audio production and quality check
Post-development
App maintenance
Support 24*7
Flexible customer services
Real Money Ludo Game Development
Entice Users with Real Money Ludo Applications
The Ludo game features thrilling and cutthroat gameplay. However, BR Softech is a Board game development company that aims to provide an even more immersive and competitive experience by incorporating the real money element into the Ludo game application. Leverage the power of real money Ludo game development and enhance your Ludo experience by using your skills and expertise to win real cash in Ludo games.
Why Choose BR Softech as Ludo Game Development Company in India?
Our proficient and highly experienced game developers at BR Softech offer supreme-quality Ludo game development services that are highly reliable and credible. From the game app production to post-development maintenance and support; our team is here to guide you through every stage of ludo game development. As a leading Ludo game development company in India, BR Softech offers customized gaming solutions that incorporate top-notch visuals, features, and latest tech stack.
Our developer's team is highly efficient and skilled with rich experience in ludo app development. We offer end-to-end gaming solutions that include top-notch visual and cutting-edge technology.
Adept team for ludo game app providers
Cross-platform gaming solutions
Rapid solutions with flexible technical support
Easy communication with the support team
Customized and flexible app solutions
Admin Control Features
Operating an online Ludo app is an arduous task. However, these admin control features are beneficial for the smooth functioning and management of the Ludo game.
Admin Dashboard
The admin dashboard serves as the master control of the Ludo game application. An admin can monitor and manage all the game activities from the dashboard.
Game Management
The admin can control or tweak various game settings like language, sound, tutorials, notifications, two-factor authentication, etc. to modify the game's experience.
User Management
With the help of the User Management feature, an admin can monitor and control the activity of the users within the Ludo application. Moreover, the admin has the authority to remove or ban users if they notice any suspicious activity.
Payment Management
The payment management feature allows an admin to monitor and control the transactions made through the application. This feature also provides insight into how many coins have been redeemed by users.
Referral Management
The referral management feature is integral in providing rewards to players who have invited players to the Ludo gaming app.
Leaderboard Management
The leaderboard showcases the top and most skilled players in the application. The admin can modify the leaderboard to keep up with the current rankings.
Smart Push Notifications
The admin can send push notifications to the users in case of an event to encourage them into playing the Ludo game.
Ads Management
The ad management feature enables the admin to remove or place ads in the Ludo game. You can also provide users with rewarded ads that provide rewards and incentives upon full completion of the advertisement.
Frequently Asked Questions(FAQs)
Q1. How Long Does It Take To Develop A Real Money Ludo Game App?
Real money Ludo game development takes around 2 to 3 months to complete. However, if you want to develop a cross-platform application and incorporate advanced features and functionalities, the timeline can be increased to 4-6 months.
Q2. Do You Develop Ludo Games For The Web?
Ans. Yes, along with android ludo game development, we also develop web-based Ludo game apps that can be played by using any modern browser like Chrome, Safari, Firefox, etc. BR Softech is also a leading Chess Game Development company that offers various other board game development services.
Q3. How To Play An Online Ludo Game?
The rules of the online Ludo game are quite similar to the traditional Ludo variant. The rules are as follows-
All 4 tokens are placed on the base according to their colour.
The token can leave the base and start the game when a player rolls a 6.
The objective is to circle the board and come back to your base while avoiding other players' tokens.
If another player's token lands on the same tile as yours, you will have to start from the base again.
The player wins the game by bringing all 4 tokens back to the base before other players.
Q4. Can I Make A Profit From My Ludo Game App?
As the Ludo game can take advantage of various monetization strategies, it opens your business to many revenue streams. Operators can use monetization strategies like in-app advertisements, game entry fees, etc. to generate profit.
Q5. How Much Does It Cost To Develop An App Like Ludo King?
The cost of developing a Ludo game application depends on a variety of factors i.e. developers' locations, features, the complexity of the project, and so on. By taking these factors into account, you might need to spend around $18,000 to $42,000 to bring your Ludo game development idea to life.
Q6. Which Technologies Do You Use For The Development Of Ludo Games?
For the backend, we prefer to use Java and for database requirements, we depend upon MySQL, Oracle, PostgresSQL. The front end of the game app is developed using technologies such as Vue. JS, Angular, Reactive Native, Flutter, and so on. These are just a few technologies we name. Let's connect with us to know more about the technologies we work on.
Q7. Do You Provide Maintenance Support Once My Ludo Game Is Developed?
Yes, we do offer 24*7 post-maintenance services to assist you at any hour of the day or night.
Q7. Do You Have Machine Learning And Ai Integration In The Ludo Game?
Yes, we can integrate machine learning and AI in your Ludo game app to bring a more realistic gaming experience to the world.
Latest Blog
Intensify your knowledge to navigate your digital transformation with us.
USA Office
21 Overlook Ridge Terrace
#523 Revere, Boston,
MA 02151 USA
+1-650-727-6690
India Office
90, 10 B Scheme, Usha Vihar,
Triveni Nagar, Gopalpura Bypass,
Jaipur- 302018, Rajasthan INDIA
+91-7821055537 , +91-9982201414
Australia Office
11 parklands place,
Morwell, Vic-3840
Australia
+61 425 630 321
Canada Office
1193 Main St #3301,
Vancouver, BC V6A 4B6,
Canada
+1-604-360-4433