As an award-winning TensorFlow Development Company in the UK, BR Softech offers cutting-edge software development solutions by utilising a variety of tools and technologies to help businesses stand out in the competition. We possess a skilled team of TensorFlow developers that strive to offer highly-customisable and robust TensorFlow Development Services to industries all across the globe. We focus on customer-centricity and strive to fulfil your software technology requirements with our expertise on the subject matter.
TensorFlow is an open-source software library for Machine Learning and Artificial Intelligence that can be used across a wide range of tasks and is also the primary software tool for Deep Learning. Developed by the Google Brain team, it was initially developed for internal use within Google. However, it grew quickly across various ALPHABET companies for both research and commercial application. It is a second-generation system of Google Brains and can run efficiently on multiple CPUs and GPUs with optional CUDA and SYCL extensions.
Let's find out more about TensorFlow.
Simplifies Numeric Computation
Highly Modular and Offers Flexibility
Improves Business Efficiency
Runs on CPU, GPU, and other Computing Platforms
Highly Portable
Automatic Differentiation Capabilities
Performs Faster Research
Our Wide Range of TensorFlow Development Services
Ensure seamless operations and tackle the challenges of Data Analytics with our end-to-end TensorFlow Development services. TensorFlow Development is integral in simplifying Big data tasks and performing them effortlessly.
Voice Sound Recognition
Our skilled team of TensorFlow developers feed the neural networks to deliver an all-around better user experience with the implementation of voice recognition capabilities.
TensorFlow Chatbot
TensorFlow allows businesses to establish a secure database and reduce human resource costs by implementing automated chatbots in the system.
Image Recognition
Identify objects in images with ease with TensorFlow's Image Recognition capabilities. Facebook tagging is one of the best examples of this technology.
User Behaviour Analysis
Leverage the capabilities of TensorFlow and develop an advanced tool to monitor user behaviour to convert your potential customers into actual customers.
Streamline Automation
Develop a process automation tool and streamline the overall process with our dedicated TensorFlow developers.
Advanced Predictions
TensorFlow has the ability to facilitate advanced predictions by integrating Machine Learning solutions.
Industry-Specific TensorFlow Development Services
Our skilled team of TensorFlow Developers excel in delivering cutting-edge and innovation-driven solutions across a wide range of industries. Let's take a look
E-commerce & Retail

Education & E-learning

Banking & Finance
Travel & Tourism

Healthcare

Media & Entertainment
TensorFlow Developers Hiring Models
Our TensorFlow Developers Hiring Model caters to different business verticals. We offer complete flexibility to our clients to enable them to choose the best service according to their business requirements.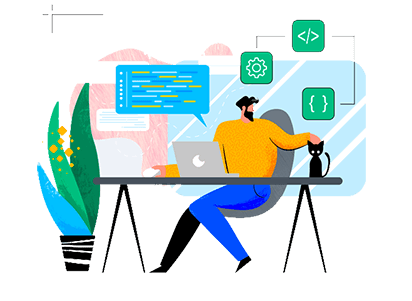 Dedicated TensorFlow Hiring Model
Monthly Cost
Pay After Achieving Targets
150 hours of Guaranteed Protection
No Hidden Costs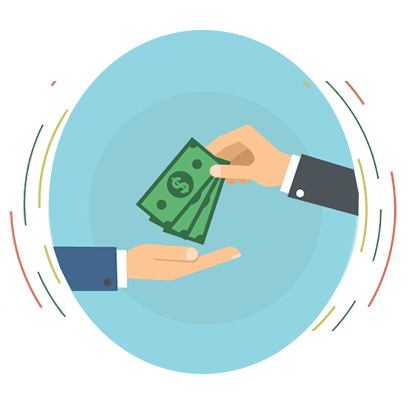 Fixed Price Hiring Model
Upgrade Plans
No Cancellation Costs
No Pricing Changes
Pay in Milestones
Why Choose BR Softech for TensorFlow Development Services?
As an award-winning TensorFlow Services Development Company in the UK, BR Softech excels in delivering high-quality and robust solutions that focus on customer-centricity and allow businesses to reach a wider audience.
Latest Technology Integration
Latest Blog
Intensify your knowledge to navigate your digital transformation with us.
USA Office
21 Overlook Ridge Terrace
#523 Revere, Boston,
MA 02151 USA
+1-650-727-6690
India Office
90, 10 B Scheme, Usha Vihar,
Triveni Nagar, Gopalpura Bypass,
Jaipur- 302018, Rajasthan INDIA
+91-7821055537 , +91-9982201414
Australia Office
11 parklands place,
Morwell, Vic-3840
Australia
+61 425 630 321
Canada Office
1193 Main St #3301,
Vancouver, BC V6A 4B6,
Canada
+1-604-360-4433
Frequently Asked Questions(FAQs)
Ans. TensorFlow Development allows businesses to implement the best techniques of data automation and performance monitoring.
Ans. Our team of developers follow an agile development approach that allows us to streamline the development process while also specifying what needs to be done.
Ans. BR Softech provides two hiring models for TensorFlow Developers- a fixed hiring model and a dedicated hiring model. The cost of both differs according to the project requirements. For additional information on developer hiring costs, you can contact BR Softech.