Develop an advanced and enriching fantasy sports software solution with our expert professionals. We give extra attention to details, knowledge, professionalism, and modern trends to make predictions easy and transitions seamless. Be a part of this rapidly growing billion-dollar industry while allowing users to play fantasy sports virtually.
Fantasy Sports Software Development
BR Softech is a leading Fantasy Sports Software Development company. We help you develop an advanced platform that covers multiple sports like Football, Basketball, Baseball, Golf, Soccer, Hockey, Cricket, and Auto-racing. We integrate Fantasy Sports API for real-time information on leagues, teams, and players.
Fantasy Sports Software Design
Develop robust and scalable fantasy sports software solutions for web and mobile applications with us. We help you build advanced admin module from where one can easily manage games, view earnings, Manage contest, manage reward points, manage bank withdraw request and maintain customer relationship effortlessly.
Fantasy League Software Solutions
With changing time, we help you create your own league. Form advance Fantasy league software with BR Softech and make full use of these key components like SuperFlex, IDP, pirate league, salary cap, auction, dynasty, two quarterbacks, head to head, all play, keeper style, and daily fantasy sports.
Fantasy Analytics Software Services
Experience the expertise of our expert developers who help you provide in-depth statistical fantasy software programs with utmost accuracy. Get high functional and rich-featured fantasy analytics software for the real-time team and players tracking application.
Fantasy Sports Augmented Reality Solutions
The tremendous growth of Fantasy Sports Augmented Reality Solutions helps your business make fortune. Our team of expert developers helps you develop customize augmented and virtual reality games software for fantasy sports and enable individuals to create a league to join in all major fantasy sports host sites.
Custom Fantasy Scoring System Solutions
We help you create various fantasy scoring system solutions of different fantasy sports for scoring types Head-to-Head, rotisserie, session points, and a lot more. Our customized fantasy scoring system solutions include the score predictors, salary cap, league style, basket game, and commissioner.
Fantasy Draft Software Programming
Fantasy Draft Software Programming includes multiple options like a live online, offline, high bid/ low bid, auto-draft, serpentine, and auction. All these options can be added by our professional team of developers and can also integrate 3rd party live feeds such as STATS and SportsDirect.
Fantasy Sports API
Fantasy sports APIs provide URIs used to access fantasy sports data. FS API supports retrieval of Fantasy Football, Baseball, Basketball, and Hockey data, including game, team, league, and player information. Each resource is identified by a resource ID, and a collection is recognized by its scope, Specified in URI.
iGaming Software Development
Being a leading igaming software provider company, We help you develop advanced gaming software solutions using advanced technologies like (Augmented reality, virtual reality, and mixed reality) and provide with unique designs while catering to gaming standards. With the team of skilled developers, we help you create an outstanding gaming solution.
150+ Fantasy Sports Software developed
250+ Full-Time Team Members
83% Senior and Expert Staff
12+ Industry Experience
96% of Projects Completed On Time
Flexible Engagement Models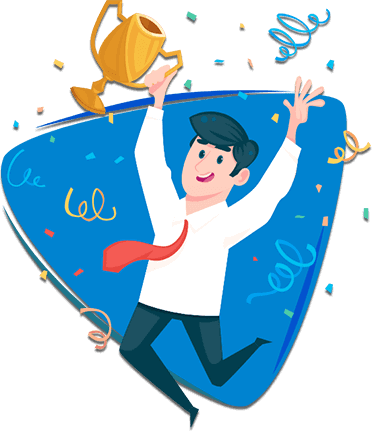 Benefits of Fantasy Sports Game Software
Fantasy Sports is a multi-billion dollar business, having a remarkable impact on real live sports events. With the incredible capabilities of the internet, it's immensely popular across the globe and breaking all the records of fantasy sports popularity.
Empower your business by building awareness of your brand and product.
Help enlarge your network by including customers, partners, and suppliers.
Increase your customer base.
Expect a higher number of participants
Notice the notable difference in product sales.
Raise website traffic.
Make more through Advertisement
Popular Fantasy Sports Games Platforms We Developed
Experiencing an unprecedented sports and gaming era of technological advancement with BR Softech. We excel in providing the best fantasy sports game platforms using the latest technologies and help you strategies your finance and business planning to achieve the overall goal.
Sports-based fantasy software Game Development

Fantasy Cricket Software Development
With billions of fans worldwide Fantasy cricket development offers an incredible business opportunity. For exceptional customer engagement and greater revenue build a customize Fantasy cricket software with us.

Fantasy Baseball Software Development
Get the complete coverage of famous leagues like NPB, KBO, MLB with our advanced Fantasy Sports League Software. It offers massive user engagement and increases customer loyalty while providing huge revenue opportunities.

Fantasy Soccer Software Development
For all the sports enthusiasts across the globe we develop highly functional and rich-featured fantasy soccer software. With the hands-on experience, our team of expert Fantasy Sports Software developers helps you get high returns and maximum profit margins.

Fantasy Golf Software Development
Get a fully functional fantasy golf software solution using this advanced platform. Experience the expertise of our skilled developers and customize your Fantasy premier league scoring system using cutting -edge technologies.

Fantasy Football Software Development
The growing popularity of fantasy football and fantasy football scoring system can't be neglected. It holds the potential scope for revenue generation with constant positive results.

Fantasy Hockey Software Development
Allow the game enthusiasts to love and enjoy the gameplay while following the latest news, ranking, DFS picks projected lineups, injury reports and a lot more. Not just that, using this advanced software one can get access to daily reports.

Fantasy Basketball Software Development
Run a fiercely successful fantasy sports business using Fantasy basketball. Its high security and massive scalability make this daily fantasy sports software stand out in the competition.

Sports League Software Development
Our Sports league scheduling software is specially designed for sports teams, organizations, coaches, and players. It's intended to incorporate all the latest features and game results with the latest scheduling updates.

Fantasy Rugby Software Development
BR Softech Specializes in developing fantasy rugby software. It provides global coverage and covers Fantasy premier league rankings including popular leagues like HSBC seven series, Irish fantasy rugby, rugby Africa and a lot more.

Fantasy Auto Racing Development
Develop an advanced fantasy auto racing software with our team of professionals. They help you provide global coverage with high-functionality and rich features. Charm your auto racing fans with distinctive and twisted gameplay and enjoy the game.
Non-Sports based Fantasy Games Development
Fantasy eSports Software Development
Capture the market by developing a fantasy esports platform with BR Softech Pvt. Ltd. and get the opportunity to make a lot of money. We help you develop a customized daily fantasy league platform which provides users with an engaging experience.
Fantasy Politics Software Development
Develop an outstanding political fantasy platform for Canadian alliance, BJP, Congress, Democratic and Republican party providing them with global coverage for various countries like the United States, India, Canada, Australia, and many others.
Fantasy Stock Market Software Development
Billions of people worldwide follow Stocks and offers an incredible opportunity for fantasy stock operators. Seize this chance and develop an advanced fantasy stock market software like NASDAQ for tremendous revenue and an enormous audience.
Fantasy Reality TV Show Software Development
BR Softech Pvt. Ltd. is a leading fantasy reality TV show software development company. We provide a comprehensive range of features and telecast popular tv shows like Game of Thrones, Masterchef Australia, and many other popular series.
Key Features of Our Fantasy Sports Software
Being a leading Fantasy Sports Software Development Company, we provide technical excellence and creativity to stand out in the competitive market.
Participants App
User Authentication
Search, List and Filter Matches
Join Tournaments
Create Tournaments
Create a Fantasy Team
Invite and Earn
User's Dashboard
CMS System
Admin Panel
Admin Login
Users Management
Match Management
Reward Points
Admin Dashboard
League Management
Revenue Management
CMS System
Bonus Cash Management
Additional Features
Admin Login
Users Management
League Management
Match Management
Admin Dashboard
Fantasy sports software developed by us






Launching Process of Fantasy Sports App
1. Work on Ideation

(Get creative and bring a unique idea)

2. In-depth Analysis

Discover the recent market trends and before you move into design, dive deep into research

3. Pre Launch Site

Focus on customer-centric development and follow the right approach by launching the site with full confidence
4. Wireframe & Design

Customized user experience and allow high profile visuals to represent the structure of information.

5. Development & Deployment

Make required changes if necessary and bring the complete app into action.

6. Monitor & Evaluate

Make application stable, usable, and secure keeping the current trends in mind and evaluate the performance timely.
Technologies to use Fantasy Sports Software
Fantasy Sports Leagues Types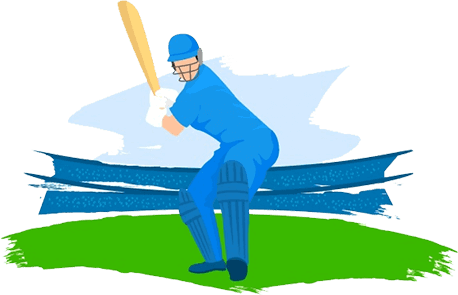 Daily Fantasy Sports Software
Get daily fantasy sports software and stand out in the sports industry. We excel in developing world-class fantasy sports software with rich features and high functionality. With immediate gratification, we offer the best daily fantasy sports software terms.
Head-to-Head(H2H)
50/50s and Double-Ups
Guaranteed Prize Pools (GPPs)
Leagues/ Tournaments
Triple, Quadruple, and Quintuple Contents
Pick Em
Uncapped Games
Customize Your Game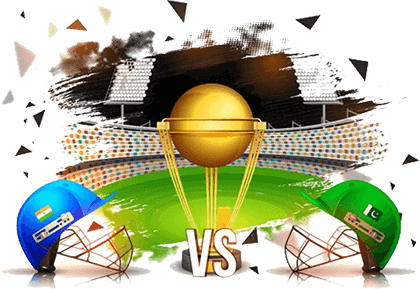 Weekly & Custom Fantasy Sports
Get a customized solution and play with your friends and family with a predefined day commitment. Based on the game type, our software allows you to draft, weekly games and keeps the excitement alive.
Head-to-Head(H2H)
Pick Em
Guaranteed Prize Pools (GPPs)
Leagues/ Tournaments
Uncapped Games
Season-Long Fantasy Sports
BR Softech Pvt. Ltd. helps you develop an advance season-long fantasy platform designed and developed using trending technologies with multi-user capabilities. It covers all the formats and offers secure and enthralling gameplay.
Traditional Snake Draft
Dynasty leagues
Keepers leagues
Live Drafts
Offline Drafts
Auto pick
Auction Drafts
Our Famous Fantasy Sports API Partners
The sports programming interface allows developers to create an application that notifies users about the player name, live score, and other important information of the gameplay using Fantasy Football, Cricket, Basketball, Soccer API. Our famous fantasy sports API providers are:
ESPN
ESPN API allows developers to access and integrate data of ESPN and create innovative applications.
CBS
CBS Fantasy Sports API helps in retrieves live scoring data for the league and can help you retrieves schedule and match information.
Yahoo Sports
Yahoo Fantasy Sports Score API is the world's largest fantasy sports provider. It provides rich data on the league, players, and team information.
Tennis Sports
Get this fantasy API with advanced capabilities and access to sensitive data in a particular category.
Crickbuzz
Gain access to regular season data, historical stats and real-time odds using Cricbuzz Fantasy Sports API.
Hire Fantasy Sports Developer
We strive to provide the best solution for our customers and help them achieve a higher degree of satisfaction. We provide a dedicated fantasy sports developer for our clients to have a better insight into gaming solutions to suit the best as per their development requirements. Our dedicated fantasy sports developers provide personal guidance and help you develop the sports development plan. Our highly skilled team of developers will help you in getting the best fantasy sports app or software as per your requirement.
Why Choose BR Softech as Fantasy Sports Software Development Service Provider?
We provide with a handful of online AI-based apps and advanced artificial intelligent Software while keeping the quality and security in mind. We aim to reach the highest number of users and provide a more comprehensive user experience with Mobile Game Development. Explore all the options, and play to create a better chance of winning.
Expert Game Programmers

We have a team of expert fantasy sports software providers and sports programmers holding years of rich experience. Their hard work brings fantasy sports to life.

Smart Solutions

We strive to provide smart service solutions at the time of cutting edge technology. Our cost-effective solutions help in saving time and effort.

Seamless Communication

We encourage smooth communication to give users with more comprehensive experience and aim to provide more personalized services.

Flexible and Customized Solutions

We collaborate with our clients from time to time to help them achieve their desired results. Our flexible solutions are designed to suit all your specific needs with the utmost flexibility.
Best Studio

Get a variety of Android and iOS apps with our team of experts and experience the stunning graphics with a highly polished interface in artificial intelligence software. We use the latest technologies to help you serve with a desirable solution.

24x7 Technical Support

Get your problems instant solution with our 24x7 technical support.

Expert Game Programmers

We have a team of expert fantasy sports software providers and sports programmers holding years of rich experience. Their hard work brings fantasy sports to life.

Smart Solutions

We strive to provide smart service solutions at the time of cutting edge technology. Our cost-effective solutions help in saving time and effort.
Latest Blog
Intensify your knowledge to navigate your digital transformation with us.
USA Office
21 Overlook Ridge Terrace
#523 Revere, Boston,
MA 02151 USA
+1-650-727-6690
India Office
90, 10 B Scheme, Usha Vihar,
Triveni Nagar, Gopalpura Bypass,
Jaipur- 302018, Rajasthan INDIA
+91-7821055537 , +91-9982201414
Australia Office
11 parklands place,
Morwell, Vic-3840
Australia
+61 425 630 321
Canada Office
1193 Main St #3301,
Vancouver, BC V6A 4B6,
Canada
+1-604-360-4433
Dubai Office
1901 musallah tower
Khalid Bin Al Waleed Rd
- bur Dubai - United Arab Emirates, +971 52-731-3556