BR Softech is the top and internationally recognised rummy game development company in the UK that has something to offer everyone. We have an in-house team of designers, developers and QA engineers who work round the clock to ensure error-free rummy game development services at the most affordable prices. We implement high-quality features, visually-realistic graphics and excellent sound effects to create rummy game applications that are hard to find.
We aim to focus on customer satisfaction and centricity to provide tailored and personalised solutions to all our clients. Moreover, our rummy game developers work day in and day out to bring the most innovative and creative ideas to life. We keep our clients in the loop to ensure them with transparent, and credible services at their convenience.
If you are planning to launch a rummy game application with minimum expenditure, then we have got you all covered with our all-inclusive rummy game development services that are not only under your budget but also profitable for your business. Trust our team of developers and designers as they dedicatedly work towards introducing the most innovative and out-of-the-box rummy game development solutions.
End-to-End Rummy Game Development Solutions
Our dedicated and hardworking team of designers and developers work round the clock towards converting the most complex ideas and projects into simple and easy-to-use platforms. We implement creative animations, characters, excellent sound effects and visually realistic graphics to attract new players and retain existing ones with a seamless gameplay experience.
Our main objective is to take your business to new heights of success with our tech-backed and competitive rummy game development solutions. We are highly driven by innovation and creativity and we ensure to reflect the same via our wide range of rummy game development solutions.
White label solutions
Turnkey solutions
Customised solutions
Blockchain-based solutions
Bitcoin solutions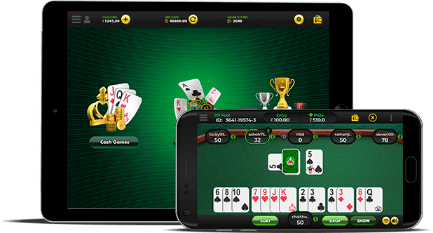 What is an Online Rummy Game?

Online Rummy is one of the most oldest and preferable games played between a group of 2 to 6 people. This is a game of chance and fun that is being played with the help of standard decks of 52 cards. The main goal of the rummy game is to arrange the cards in an authentic set of sequences. The winning probability depends on how well the player manages to create a successful sequence of cards before the opposition players.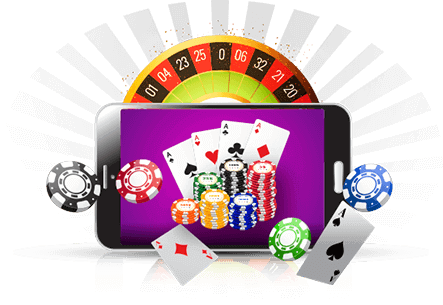 Bespoke Rummy Game Development Services
Our team of rummy game designers, developers and QA Engineers strive to provide you with the best rummy game software when it comes to quality and performance. We aim to focus on 100% customer satisfaction by implementing the latest technologies like blockchain, AI, ML and cryptocurrency. Our in-house certified and expert team also implement high-quality features and functionalities to develop top-performance rummy game applications.
Hire our rummy game developers who work in dedication to blend both creativity and tech to bring forth a seamless and uninterrupted rummy gaming platform. We have 10+ years of experience in delivering bespoke rummy game development services that are designed in a manner like none other. We develop cross-platform compatibility-featured rummy game applications that can be operated on different platforms like Android, iOS, and Windows Mobile.
2D/3D rummy game development
Android game development
iOS game development
AR/VR game development
Desktop game development
Wide Range Of Games We Develop
If you are looking for games related to rummy games, your search ends here. We develop a wide range of games that can complement your business
Exclusive Features of Rummy Game Development
We integrate attractive and visually-realistic features that not only pour life into the application but also provide users realistic gameplay experience. Leverage our rummy game development services to get state-of-the-art features that are beneficial for your rummy game business.
User-friendly UI/UX

Our rummy game developers implement creative and under-friendly UI/UX to provide users with a high-class gaming experience.

Latest Tech Stack

We make the best use of innovative and next-gen tech stacks like AR, VR, and blockchain to make the whole platform more seamless.

Multi-player Support

Our rummy game application provides the facility to play with multiple players, be it friends, family, or even strangers.

Safe Payment Gateways

We implement multiple and safe payment methods for players so that they can make quick deposits and withdrawals using GooglePay, PayPal, Skrill, Samsung Pay, etc.
Live chat

In order to retain users, we implement live chat features to provide them with instant and quick replies to their queries.

Multi-lingual Support

By implementing multiple languages, we create a highly responsive rummy game app featuring multi-lingual support.

Social Media Integration

Our rummy game application allows users to connect their social media platforms like Instagram, Facebook and Twitter at the time of user registration.

Reward System

We implement various deals, offers, coupons and rewards to increase the motivation of the players and retain their interest.
Different Types Of Rummy Games
In order to make your rummy gameplay experience more interesting and unique, we also offer a varied range of rummy game variants, which include:

Deals Rummy
It is being developed using AI, and the functioning of this type of rummy game app is the same as classic rummy, khelplay rummy, and junglee rummy.


Marriage Rummy
It is often known as the 21-card game rummy, which is developed by using technologies like AR, VR, AI, and ML.

Points Rummy
It is a high-level rummy card game which asks players to pay an applicable entry fee to play the rummy game.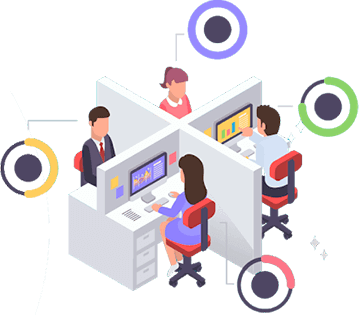 Hire Our Rummy Game Developers
As a leading rummy game development company in the UK, we have been delivering next-generation and high-quality rummy game development services for over a decade. We have an in-house team of trained and certified developers and designers who leave no stone unturned when it comes to converting the most creative project ideas onto digital screens.
Our main objective is to provide clients with 100% satisfaction with tailored and customer-oriented solutions that are made with utmost precision. Hire our rummy game developers to take your business to the highest ladders of success.
Hire Now
Our Rummy Game Development Team At BR Softech
As a top rummy game development company in the UK, we have a skilled team of professionals who are always ready to serve you with innovation-driven and excellent solutions.
How Much Will It Cost to Develop a Rummy Game?
Desktop Version
This version is mainly for Windows and MacOS. You can simply download and install this version and good to go.
Web Version
To use web-based version one doesn't require to download the game. It allows you to enjoy the game using any browser.
Mobile Version
Our rummy game software mobile version is available for iOS, Android and Windows app.
Why Hire BR Softech as a Rummy Game Development Company in the UK?
As a top-rated rummy game development company in the UK, we believe in designing and developing advanced and latest rummy game applications that serve your business goals. We strive to implement creative attributes and functions to create profitable and full-fledged rummy game solutions. Choose us to get: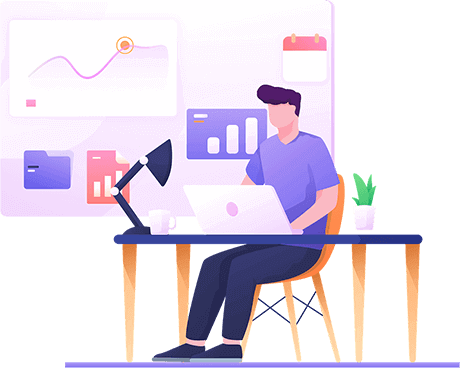 On-Time Delivery Of The Project

24/7 Customer Support

Experienced Team Of Game Developers

Modern Rummy Game Solutions

Cross-Platform Compatibility

Robust Development Process
Our Game Services
Our highly competitive and skilled team of game developers offers advanced game development services which are compatible with operating Systems like, Android, iOS, Windows, and more.
Latest Blog
Intensify your knowledge to navigate your digital transformation with us.
USA Office
21 Overlook Ridge Terrace
#523 Revere, Boston,
MA 02151 USA
+1-650-727-6690
India Office
90, 10 B Scheme, Usha Vihar,
Triveni Nagar, Gopalpura Bypass,
Jaipur- 302018, Rajasthan INDIA
+91-7821055537 , +91-9982201414
Australia Office
11 parklands place,
Morwell, Vic-3840
Australia
+61 425 630 321
Canada Office
1193 Main St #3301,
Vancouver, BC V6A 4B6,
Canada
+1-604-360-4433
Frequently Asked Questions
The rummy game development costs around $20,000 to $30,000 with basic features and functionalities. However, the cost may shoot up depending on the type and complexity of the project
It takes around 2 to three months to develop a rummy game app. The duration may go up as it depends on the seriousness and complexity of your project.
We provide rummy game development services for Android, iOS, and windows mobile platforms.
Being one of the most popular card games, rummy game development will be highly lucrative for your business. You can target a wider audience and generate high ROI via the rummy game app.