As a leading board game development company in the UK, BR Softech has an experienced and certified team of game designers, developers, and QA professionals who are well-versed in delivering excellence. We aim to focus on quality and client satisfaction when we develop or design board games from scratch. Our board game developers use state-of-the-art technologies and tools to keep up with clients' expectations.
We aim to exceed benchmarks set by our clients by offering them top-quality board game applications for various platforms including desktop, iOS, and Android. Being a reputed and internationally recognised board game development company, we leave no room for error or loopholes. Our developers are proficient and trained to provide you with affordable and the most engaging board game development services.
We are highly dedicated towards delivering projects on time and that too with utmost precision. If you are searching for a board game development company, choose us to get customised development services at your convenience. Our company is synonymous to innovation and excellence. Leverage our future-ready board game development solutions to become a market leader and beat the cut-throat competition.
Our Exceptional Board Game Development Services
Searching for unique and exceptional board game development services? We have got you back at BR Softech. As a leading board game development company in the UK, we are here to provide you with the latest, next-generation, tech-backed gaming solutions that are highly scalable, reliable and reliable.
We ensure to maintain transparency during the development process so that clients can review and customise as per their will. Our main objective behind immersive and interactive board game development is to not only provide the best gameplay experience but also bring an extensive range of revenue sources. We aim to incorporate the best 2D/3D elements, easy-to-use features, interactive interface, and multiplayer support to create full-fledged gaming platforms.
Apart from interactive gameplay experience, our iOS and Android game developers focus on making the platform highly safe and secure by incorporating reliable payment methods. Besides this, our support team is always available 24/7 for constant tech support and assistance. Our developers take care of everything in a very professional manner so that you feel no hassle while marketing or launching a board game. We provide timely game updates and maintenance to enhance the performance of your board game platform.
Hire Board Game App Developers
BR Softech is highly known for high-quality board game development across the globe. We have an in-house team of certified board game developers who can convert all your dreams and expectation into reality. For us, client satisfaction is our utmost priority, and we tend to fulfil the same via unexpected and best-in-class gaming solutions. Contact today to avail the best board game development services at your convenience.
Make a Difference in Online Board Game Market with BR Softech
Ludo
Being a widely popular and internationally recognised game, Ludo is highly famous among people across the globe.
It allows a minimum of 2 players and a maximum of 4.
Immersive User Interface
Fun and exciting gameplay experience
Read More
Chess
Being a game of chance and strategy, chess allows two players to compete with each other.
Unique game designs
Cross-platform functionality
Uninterrupted gameplay experience
Read More
Bingo
We create a best-in-class bingo game that strives you provide an enthralling gameplay experience.
Multiplayer gaming features
Immersive 3D effects
Interactive UX/UI Design
Read More
Snake and Ladders
Being a strategy-based board game, it lets players enjoy an exceptional gameplay experience.
Simple and interactive user interface
Easy to play board game
Experience thrill while rolling the dice
Read More
Slot Game
Being immersive games, slot games are highly appreciated for their interactive gameplay experience.
Interactive gaming experience
Offer rewards and bonus
Daily Goals
Read More
Carrom Board
Carrom is a skilled and strategy-based game wherein players need to aim and strike coins.
Offer rewards and prizes
Multiplayer compatibility
Play with friends and family
Read More
Ball Pool
8 ball pool is a strategy-based game played by gamers to earn a great amount of money.
Safe payment methods
Multiplayer game
Rooms for different boot amounts
Read More
Tic Tac Toe
Being one of the magnificent games, it is played among gamers worldwide for a fortune.
Interactive and unique game design
Catchy and simple Interface
Excellent sound effects
Read More
Scrabble
Scrabble game allows players to form words that have an authentic meaning in the dictionary.
Feature-packed game app
Available in 29 languages
Allows minimum of 2 and maximum of 4 players
Our Working Process of Board Game Development in The UK
Our developers collaborate with clients from time to time to achieve desired business results. We guide you through every stage of the board game development process to provide you with the utmost flexibility.
Pre Game Development
Market analysis
Concept design
Develop a project plan
Blueprint development
Test plan
Finalising design
Construct a technical document
Game Development
Develop a mobile game structure
Background design
Character design and development
Animation
Working on visual and sound effects
Module testing
Post-Game Development
Third-party integration
Evaluation
QA and testing
Marketing and promotion
Monetization
Support and maintenance
Additional Games We Develop
The Game of Life board game
Battlestar Galactica board game
Board Game Features That are Hard-to-Find
Online gameplay with anyone
Online White label Board Game Provider in the UK
White-label solutions provided by BR Softech are a perfect blend of skills, expertise and modern solutions that are synonymous with excellence and innovation. Leverage our online white-label board game solutions to get the utmost satisfaction.
Multi-player Support

As a leading board game software provider in the UK, we offer multi-player support to gamers, helping them play with their friends, family members and even strangers.

Innovative game design

We create games that are innovative and creative in nature. Our team optimises the most engaging and immersive features and graphics that are hard to find.

Moderate Creation

Our expert team of developers ensure to incorporate the most engaging features and the latest tech stack to develop end-to-end and future-ready board game solutions.
Affordable Production

We make the best use of strategic development strategies to create solutions that are scalable and affordable at the same time.

Customer Support

Our games are designed and developed in such a manner that the platform identifies and resolves quick customer queries and issues in real time.

Live Assistance

We are experienced in providing live and real-time assistance to all our clients even after the game development, helping them fix bugs by providing regular maintenance.
Advanced Board Game Features
As a leading board game development company in the UK, we provide innovation-driven and next-generation board game features that offer seamless and engaging gameplay experiences. Here are the player-oriented features we incorporate.
Interactive Gameplay
The board games that we create are highly interactive and addictive. These games offer a platform which retains player interest for a longer duration.
Intuitive Game Experience
The board games developed by us offer an intuitive and immersive gameplay experience, building excitement among players.
Cross-platform Compatibility
Our compelling gaming platform is compatible with different platforms. Be it a mobile phone, laptop or desktop; you can play it anywhere and whenever you want.
Immersive User Interface
Our board game applications are designed and built with precision. They incorporate convenient features and an immersive user interface that is highly appreciated by users.
Why Choose BR Softech As a Board Game Development Company in The UK?
There are a lot of board game applications that are out there in the market, which means the competition is relatively high. So, in order to stay ahead of the curve, you will need the help of an expert developer who can help you create a highly competitive and top-performance gaming platform. Fret not! BR Softech is here to provide you with a fantastic gaming platform. Choose us to get: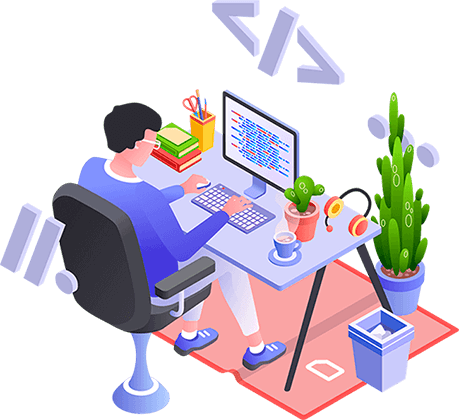 Top-notch Game Studio

As the best game studio, we provide a varied range of Android and iOS games that are full of features and visually realistic graphics.

Professional Gaming Programmers

Our team of coders use a professional programming language to bring the best games to life. Leverage our board game development services to lead the gaming market.

Future-ready Solutions

We strive to provide gaming solutions that are made with the latest tech stack and cost-effective methods, helping you save a lot of time and effort.

Personalised Service

Our developers make sure to keep clients in the loop to deliver them customised and personalised services that are scalable and reliable.
Board game development costs around $30,000 to $40,000 for a single platform with basic features and functionalities. Hence the cost may shoot up to $50,000 if you want to add advanced features and graphics.
It takes around 2 to 3 months to develop a board game. The development duration may go up depending on the complexity of the project.
The major features of board games include multi-lingual support, multi-player support, live chat, customer support and safe payment integration.
Chess, snakes and ladders, ludo, scrabble and monopoly are some of the most popular board games.
The board game development process includes market research, analysis, design, development, testing, launching and marketing.
Some of the major benefits of developing a board game are High ROI, Cross-platform compatibility, and High reach.
USA Office
21 Overlook Ridge Terrace
#523 Revere, Boston,
MA 02151 USA
+1-650-727-6690
India Office
90, 10 B Scheme, Usha Vihar,
Triveni Nagar, Gopalpura Bypass,
Jaipur- 302018, Rajasthan INDIA
+91-7821055537 , +91-9982201414
Australia Office
11 parklands place,
Morwell, Vic-3840
Australia
+61 425 630 321
Canada Office
1193 Main St #3301,
Vancouver, BC V6A 4B6,
Canada
+1-604-360-4433