As an award-winning and internationally-recognised video game development company in the UK, BR Softech aims to meet the requirements and demands of the technical and functional aspects of your video gaming platform. We strive to implement tailored features, graphics, the latest tech stack and tools to create ultra-modern and highly responsive video game applications.
We are highly driven by innovation and excellence and aim to focus on implementing fun and exciting elements that offer seamless and interactive gameplay experiences. Our in-house team of video game developers work day in and day out to develop high-performance video game applications that generate quick turnover and has plentiful video game refresh capabilities. We make the best use of trending tools and technologies to deliver high-functional and feature-packed video games that offer real-life experiences to users.
Bespoke Video Game Development Services
Being highly driven by its reputation as a top video game development company in the UK, BR Softech aims to deliver cutting-edge and tech-enabled video game development services. We ensure to keep all the creative and technical aspects of the development in mind while developing tailored or customised solutions as per your expectations. Our expert team is trained and skilled to create video game applications for a wide range of screens and platforms like Android, iOS, and Windows Mobile.
Video Game Design
AR/VR Video Games
Third-Party Integration
Video Game API Integration
High-performance Animation Creation
Video Game Programming
Wide Range Of Video Game Development Solutions
At BR Softech, we aim to design and develop a wide range of video game development solutions that are altered and amended according to the specific needs of our clients. Here is the list of innovation-driven solutions we provide: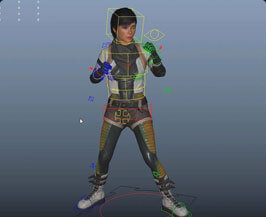 Video Game Animation Software
Our expert team of designers and developers create innovative and out-of-the-box characters and elements that create an ideal mix of perfection when incorporated into video animation.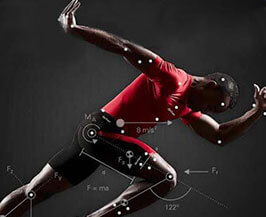 Motion Capture Software
We have an in-house team of animation designers who are experts in optimising embedded sensors, motion capture, and gesture recognition tools to provide realistic video game software.
2D/3D Video Game
We work day in and day out to develop tech-enabled custom 2D and 3D games with ultimate sound effects, features and visually appealing graphics.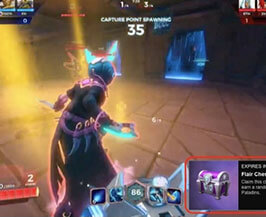 Analytics Integration
Our developers can help you integrate analytics into your video gaming platform to capture accurate data and insights, helping you become a market leader.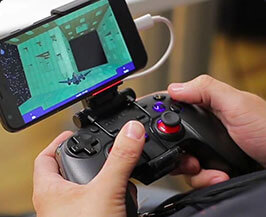 Gaming Input Device Software
We help you provide gaming input device software which includes tools like joysticks, controllers and real-time motion control devices that are meant to increase the gameplay experience.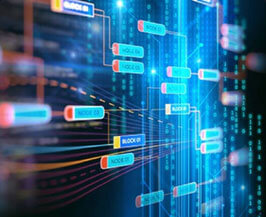 Advanced Video Game Software
We implement programming languages like C, C++, Java, Unreal Engine, HTML 5, Unity 3D, and Cryengine to design and develop advanced video game software.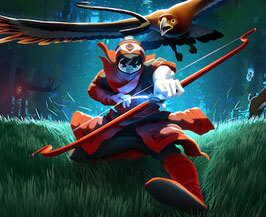 Multi-player Video Game
We ensure to leave no stone unturned while incorporating the latest and trending features like multi-player support into the video game application. This allows users to play with multiple players at one go.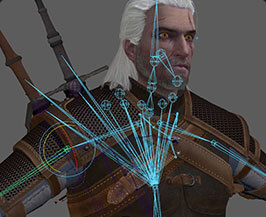 Ultimate Video Game Design
We tend to utilise the best-in-class game design strategies and tools to make the user interface of the video game highly appealing and interactive.
Hire Video Game Developers In the UK
We at BR Softech aim to convert all the dream ideas into reality via our end-to-end video game development solutions that are made in precision. Be it Android, Windows, or iOS, we guarantee you top-notch video games that demonstrate engaging and exciting 3D characters, elements and features.
Hire Now
Our Unique Video Game Development Process
As a leading video game development company in the UK, we have helped 'N' number of clients develop their own video game applications as per their requirements. Here is the development process we follow to create unique and reliable applications:
Develop
Evaluate
Optimize
Modify
Pre Development
Market Research
SWOT analysis
Prepare tech document
Set budget
Prepare wireframe doc
Finalise plan
Development
UX/UI design
Visual effects
Animation
2D/3D character design
Programming
Effective Sound Effects
Post-Development
Monetization
Marketing and launch
App store submission
Regular updates
Customer support
Maintenance and regular check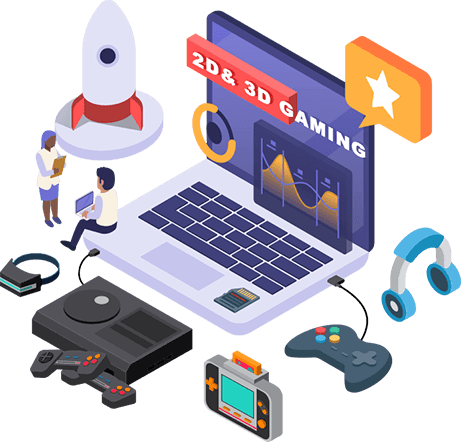 Why Choose BR Softech as Video Game Development Company in the UK?
Hire video game developers of BR Softech to take your gaming business to the next level. We strive to keep quality, security and the latest technology at the core of the development process to launch future-ready video game applications. We ensure to keep customer-centricity and satisfaction in mind to provide video games that attract and retain a large community of players. Choose us to get:
24/7 Tech Support
Expert team of developers
Customised solutions
Advanced tech stack
Seamless communication
Smart Video game applications
Latest Blog
Intensify your knowledge to navigate your digital transformation with us.
USA Office
21 Overlook Ridge Terrace
#523 Revere, Boston,
MA 02151 USA
+1-650-727-6690
India Office
90, 10 B Scheme, Usha Vihar,
Triveni Nagar, Gopalpura Bypass,
Jaipur- 302018, Rajasthan INDIA
+91-7821055537 , +91-9982201414
Australia Office
11 parklands place,
Morwell, Vic-3840
Australia
+61 425 630 321
Canada Office
1193 Main St #3301,
Vancouver, BC V6A 4B6,
Canada
+1-604-360-4433
Frequently Asked Questions
Q1. How Much Does It Cost To Develop A Video Game App?
The video game development cost with basic features and functionalities ranges from $30,000 to $40,000.
Q2. How Long Does It Take To Develop A Video Game Application?
It takes around two to three months to develop a video game application from the scratch.
Q3. Do You Provide Customised Video Game Software?
Yes, we provide end-to-end video game software that is customisable and altered according to the demands and requirements of our clients.
Q4. Is It Profitable To Develop A Video Game Application?
Yes, it is profitable to develop a video game app as the market suggests that people nowadays prefer to play video games as compared to static games. With the advancement of technology and trends like metaverse, blockchain, AR and VR, video game applications are increasingly adopted by gamers. This is the reason why the video game industry is highly lucrative.