BR Softech, a Multigaming App Development Company is a leading provider of next-generation mobile gaming solutions. Through our affordable solutions, we provide high-quality services to our clients. We develop Multi Gaming apps that provide a seamless gaming experience based on our research-backed development process. In order to make your Multigaming App the most engaging and interesting, we will combine different games and features.
In addition to offering robust solutions for live operations and monetization apps, we have the highest number of certified designers and developers. The Multi-gaming app solutions offer a user-friendly design, smooth performance, high visibility, and fast revenue growth.
What are Multigaming Apps?
An app that combines multiple games into one is called MultiGaming Platform App Solutions. They are divided into different genres. Whether you are a kid, a teenager, an adult, or a housewife, the app has the perfect game for you. To access multiple games, including many famous and original titles, users just need to download a single mobile app. For each game, there will be two modes of play - a real money mode, in which players will bet on the game, and a free mode, in which they can just enjoy it.
Winzo and MPL (Mobile Premier League), two gaming applications, stand out as the ideal examples of multi-gaming app platforms. These applications provide a variety of games that you may play on your smartphone choosing from.
Multigaming Platform App Development Services
We create games that have real-money value through Multigaming App Development. Our developers will create a variety of popular and original games to enhance the gaming experience.
Using technology such as AR/VR, blockchain, NFT, streaming games, etc., we can create the kinds of games we do. With our Multi-Gaming Apps, we offer captivating gameplay experiences to pique the user's interest in your game.
We provide emphasis on the range of multi-gaming platforms and app development services that can hold customers' attention and enable them to enjoy playing games online. Our multi-gaming platforms app developers have more than 200 experienced experts with in-depth competence in conceptualizing, creating, and programming games like Rummy, Ludo, Carrom, Teen Patti, etc., for all mobile devices. We have more than 12 years of experience in this sector.
Multigaming App Development Features
Our Multigaming app development has been thoroughly researched and well featured, so we have provided a list of all the common and advanced features you can add to your Multigaming app.
Playing multiple games at once

There will be multiple games that users can choose from in the multigaming app, which is the most obvious and important feature

Chat feature within the app

With the in-app chat feature, users can discuss the game, form strategies, or just pass information among each other.

Game rules illustrated

A number of games will be included in the app, and the Illustrated Game Rules will assist users in learning all the rules of all the new games.

Real-money online gaming

Earn real money by playing games and winning. Instead of just passing time with games, use your expertise to make real money.

Withdrawals and deposits are quick

We Because we want you to spend most of your time playing games, we develop games that support quick deposits and withdrawals of money.

History of the game

Your game history will be displayed to the users. In addition, each game's winnings and losses will be included.

Several rooms

The users have the option of choosing from multiple rooms with different entry fees for all games.

History of withdrawals

Players can view a detailed history of their withdrawals. A list of withdrawals can be consulted to find out when and where money has been withdrawn.

Live Buddy Lists or Invitations

As Friends are added to the buddy list, and the users can see them there. It is also possible to see who is online and to invite them to play.
Features of live support

A few clicks are all it takes for the players to contact you via live support. Players can access it 24 hours a day, 7 days a week.

Guest play feature

If users don't want to use their email address or social media account to create an account, they can also play as a guest.

Login with Facebook, Google, or email

User accounts can be created using Facebook, Google, or email addresses. The buddy list will automatically include all their social media friends.

Configuration of OTPs for phone numbers and emails

Players must verify their email address and phone number in order to play the game. OTP would be used for verification.

A smart notification system

Push notifications can be sent to all users using Smart Notifications. It is possible to target these notifications in order to motivate players to play right away.

Coin Bonuses Every Day

To motivate users to log in daily and play, our multigaming app rewards them with daily bonus coins.

Wallet within the app

Players will be able to store all the in-game coins/money they win or purchase in their wallets. The amount can be withdrawn at any time by the players.

Ad serving

Make your game more profitable by using ads. Whenever users view a full advertisement, they will receive a bonus. In this way, both parties benefit.

Tournaments of games

In addition to determining who is the best gamer, the tournaments will allow users to earn more money while keeping the game exciting.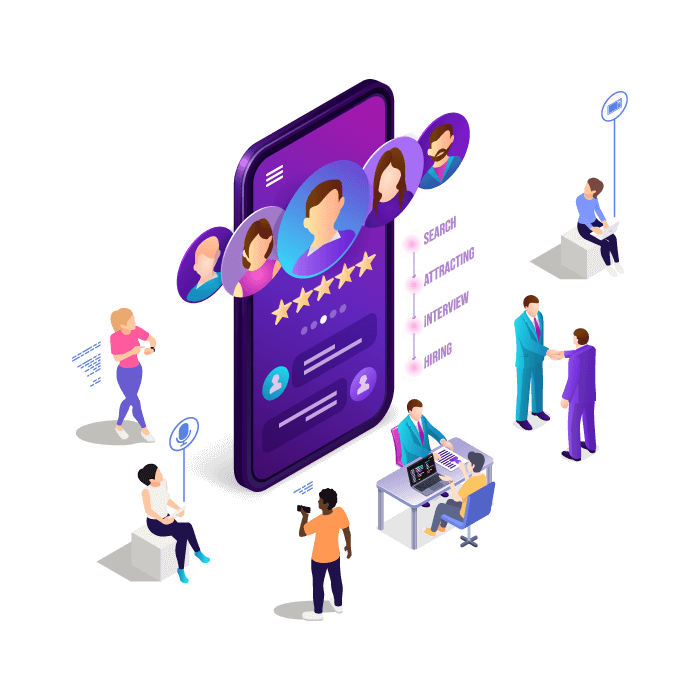 Our MultiGaming App Development Process
Besides being an industry leader in Mobile Game Development, we are also known for our innovative approach and hardworking spirit. Our gamification services are second to none. The following development process helps us create the best apps for our clients in order to provide them with the best service.
Pre-development
Game Requirement Analysis
Structure and Designing
In development
Game Development
Game Testing
Post development
Launch
Support and Maintenance
Interested to develop an app like WinZo!
Contact Us
What is The Cost of Developing an App for a Multigaming Platform?
Factors on which our company charge are:
Rates for platform apps like WinZo game development for small businesses: $15 to $40 per hour
Charges for platform apps like Winzo app development for companies of medium size: $50 – $100 per hour
An app like WinZo development for companies: $100 – $300 / hour
For a single platform (Android or iOS) with basic features, the Multigaming Platform App development Cost is $40,000 - $50,000.
Furthermore, if you want to develop a mobile multi-gaming app like WinZo that supports multiple mobile platforms and offers all the sophisticated features, you will have to invest up to $250k.
Choose our expert and skilled mobile app multi-gaming software development company to get an accurate estimate for developing the best multi-gaming platform apps, such as Winzo.
Get The Estimated Cost
List of Games we can add to a single Multigaming App Platform
You can't just play one game or two games or three games. Instead, we are able to offer dozens of mobile games in a single application with the effectiveness of both skill and luck-based games, along with the spiciness of instant deposit and withdrawal options.
There's more to it. There are ten times more games we haven't listed yet. Our real money gaming solutions can meet your exact requirements or we can provide you with a white-label multi-gaming platform.
Admin Control Features for Multigaming App Development
Administrators have access to a number of app features that allow them to customize the app. They can make changes whenever necessary using this feature. Our Multigaming app includes a variety of admin features.
Dashboard

An important feature of a game is the dashboard, which shows you how your game compares to others.

Configuring and managing games

Different game options are accessible, including language, sound settings, two-factor authentication, game lessons, alerts, adding or uninstalling games, and others.

User Management

The User Management feature allows you to monitor the activity of every user. It also allows you to remove users who appear suspicious.
Leadership Board Management

To provide inspiration and to praise the best players of your game, showcase the most skillful and earning players on the leaderboards.

Reward Point Management

A loyalty program can be created with reward points in your app. Daily app users will be rewarded more than infrequent users.

Advertisement Management

Control and manage ads as per your needs. All types of ads are available at any time. Detailed controls are provided for all the in-app advertisements.
User control features
App users can customize the app using a variety of user features. This feature makes it possible for users to change the app as needed. A variety of features are available in our Multigaming app.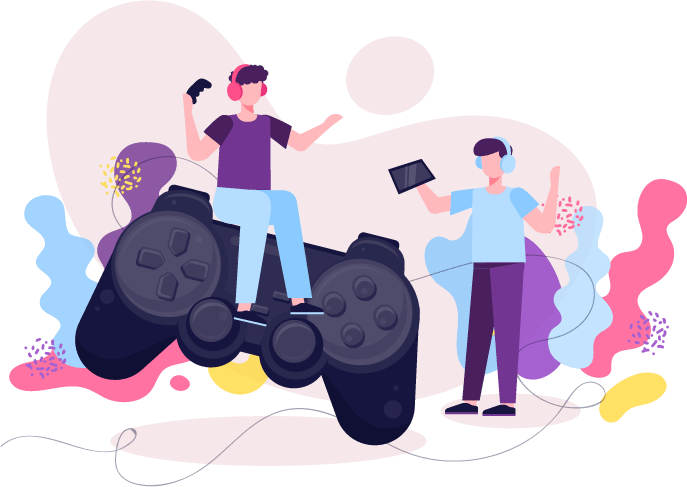 Wallet and Payment Management

You can check how many coins have been purchased using the payment and wallet management features.

The Management of Chips

Purchasing and redeeming chips. Knowing what you've earned along the way.

Management of notifications

The Push Notifications app lets you manage all your notifications. Smart notifications can also be used to play the game.
Multigaming App Development with BR Softech: Why Choose Us?
For all your game development needs, BR Softech is your one-stop shop. Your imagination will be transformed into an awesome multi-gaming platform by our Game Developers. Our experience as an industry leader has allowed us to develop several fun-filled, addictive, and challenging games. Many of our titles have performed well in app stores too. Check out these characteristics that make us a top mobile game developer.
Games that perform seamlessly

As a result, all our games work seamlessly across all platforms, devices, and screen sizes, and we want to be known as the best.

The process of substantive development

Our team prepares a detailed understanding of details and necessities before starting a project. From there, we begin to make improvements. As a result, only the best products are presented to you.

An in-depth analysis

Our team will gather all the necessary data and conduct niche research for your project so that it becomes a digital reality.

Experience of a lifetime

Through years of experience, our mobile app developers develop technically sophisticated apps for all platforms by seamlessly integrating the latest and most robust technologies.
Transparency in communication

We assign you a dedicated project manager who keeps you informed of everything happening with your game as soon as we begin game development.

Support from beginning to end

The rest is up to us. All you have to do is share your idea. Everything from planning, designing, developing, deploying, testing, launching, and providing after-services is taken care of by us.

Solutions That Are Cost-Effective

Our pricing policy is highly flexible because we understand the fierce competition that prevails in the market.

Delivery Schedule

Our Android and iOS game development follows the agile approach, so you don't need to be concerned about the product delivery time.
FAQ
Multigaming App Development Cost is $25,500 to develop an app like MPL, which includes the platform and one game. Prices vary depending on the exact features and the number of games.
Yes, it's possible to develop a clone of winzo. It would cost $50,000 to $60,000 to develop a mobile game app like winzo for Android or iOS. You can expect to spend up to $100,000 on an app like winzo with all the advanced features and support for multiple mobile platforms.
In You are able to play as many games as you want via the Multigaming app. However, since it is a multi-gaming application, the minimum number of games needed is between 6-10.
Apps providing multiple gaming platforms can take between 12 and 20 weeks to develop, depending on the features, how many games are included, and how many platforms are involved.
Multigaming App development at BR Softech is continuously supported. A monthly retainer plan is available even after development.
Our Game Services
Our highly competitive and skilled team of game developers offers advanced game development services which are compatible with operating Systems like, Android, iOS, Windows, and more.
USA Office
21 Overlook Ridge Terrace
#523 Revere, Boston,
MA 02151 USA
+1-650-727-6690
India Office
90, 10 B Scheme, Usha Vihar,
Triveni Nagar, Gopalpura Bypass,
Jaipur- 302018, Rajasthan INDIA
+91-7821055537 , +91-9982201414
Australia Office
11 parklands place,
Morwell, Vic-3840
Australia
+61 425 630 321
Canada Office
1193 Main St #3301,
Vancouver, BC V6A 4B6,
Canada
+1-604-360-4433
Dubai Office
1901 musallah tower
Khalid Bin Al Waleed Rd
- bur Dubai - United Arab Emirates, +971 52-731-3556