For us, customer satisfaction is our topmost priority and we ensure to deliver the same via our top-notch poker game development services. Be it a poker website, software or application; our poker game developers are highly specialised and trained in converting your dream project into reality. We keep quality and safety in mind while creating and deploying innovative designs and environments, offering users an uninterrupted and safe gameplay experience.
From ideation to development and launch; we ensure to deliver comprehensive custom poker game development services that are highly reliable and scalable. The best thing about our poker game development solutions is that they are affordable, the latest and all-inclusive.
As a leading poker game development company in the UK, we aim to exceed the benchmark set by our clients by going the extra mile while developing top-performance and feature-rich poker game applications.
Online Poker Game Development Company in the UK
Being an online poker game development company in the UK, BR Softech offers top-notch and feature-rich poker gaming solutions that are innovation-driven and full of creativity. Established in 2010, the company is known for delivering cutting-edge poker game apps, sites and software that are safe and of great value. We aim to meet all your poker game development expectations by implementing the latest tech trends, tools and technologies.
Harness our leading and next-level poker game software solutions to beat the competition, and become a leader in the gaming industry. We ensure to provide you with seamless and fully-functional poker gaming apps that are developed by our programmers with extra care and professionalism. Our team leaves no room for error or loopholes to provide players with a trustworthy and engaging gameplay experience.
Leverage our top live poker gaming solutions that are built with impressive features, supreme-quality graphics, 3D elements and advanced technologies. We guarantee top performance and high returns on investments via our end-to-end poker software solutions that are scalable and profitable in nature.
Our Cutting-Edge Poker Game Development Services
Poker is said to be the most favourable online game for players across the globe. If you are planning to step into the world of gambling by developing a feature-rich and unique poker game application for Android, iOS and Windows mobile platforms. We design, develop and deploy next-level and upgraded poker applications of a wide range from PPPoker, OFC poker, and Zynga to seven stud poker for customers worldwide. We focus on quality, security and customer-centricity to develop unmatched and competitive solutions.
Our wide range of poker game development services includes:
Whitelabel poker solutions
Live poker game apps
2D & 3D poker games
Turnkey poker solutions
Poker social games
Video poker game apps
Blockchain game development
AI/ML integration services
Poker game API service
Poker tournament development service
Cross-platform Poker App Development
Poker game design service
Android/iOS game development
Poker website development services
Exclusive Features of Poker Game App Development
As a leading poker game development company in the UK and across the globe, BR Softech is known for optimizing high-end and advanced features and functionalities to the poker gaming platform. We use a wide range of features, including:
Visually Realistic Interface

We strive to use high-end and visually appealing graphics that play an important role when it comes to poker game app development.

Real-Time Game Insights

Our poker game applications offer users regular, and real-time game insights such as scores, player performance and live game updates.

Consists Of Different Themes

We strive to deliver you unique and attractive themes for white-label, customised and turnkey poker game software solutions.

Anti-fraud System

We implement an anti-fraud system to protect the players' transaction records safely and securely.

Multi-currency Support

Our poker game development solutions offer multi-currency support to users. We implement both fiat and cryptocurrencies to promote safe payment integrations.
Cross-platform Compatibility

Be it Android, iOS, and Windows platforms; our online poker game development solutions are altered to client's needs and expectations.

P2P Experience

Our poker game application allows poker game players from around the world to play online poker games with one another.

Optimization of Artificial Intelligence

Our poker game developers make the best use of AI to develop a feature-rich poker game application such as GGPoker to provide users with an interactive gaming experience.

Multiple Games Offerings

We offer a wide range of poker games like five-card Omaha, Holdem Poker, Sit & Go, etc., for all virtual gaming devices.
Feature-Rich Poker Game App for Android and iOS
As a top poker game development company in the UK, we develop end-to-end poker software solutions for various commonly accepted and appreciated platforms.
Poker App Development for Android
Our certified poker game developers use cutting-edge technology and tools to develop Android poker game apps like Poker 5 Card Draw, Offline Poker, Mega Hit Poker, Governor of Poker 3, and so on.
Get a Quote
Poker App Development for iOS
We develop top-notch poker game applications for the iOS platform using advanced technologies, including Corona SDK, SpriteKit, Unit, Cocos2D, CryEngine, and Nextpeer.
Get a Quote
Types of Poker Games We Develop
Cutting-Edge Online Poker Game Development Solutions
With a dedicated and professional team of designers, developers and quality analysis engineers, we deliver cutting-edge and innovation-driven poker game development solutions that are highly reliable, scalable and credible.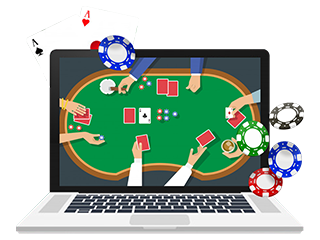 White-label poker software Solution
Being a ready-to-implement or use platform, our white-label poker software solutions are rich in features, and customisable according to client preferences.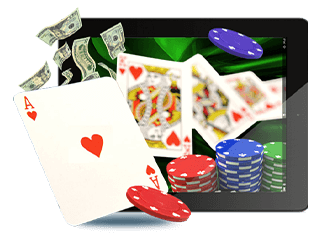 Turnkey Poker Software Solution
Our developers are trained to deploy customisable features and functionalities to develop turnkey poker software solutions as per the client's requirements.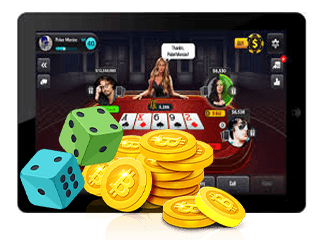 Bitcoin Poker Software Solution
Our developed Bitcoin poker software allows wagers to make deposits and withdrawals in Bitcoin.
Different Types of Poker Game Clone Scripts
As an internationally recognized poker game development company in the UK, BR Softech creates high-quality game clone scripts that are well-suited for players across the globe. Take a look at our different types of poker game clone scripts:
Zynga Poker Clone Script

Zynga is one of the most downloaded poker games on Android & iOS. Our Zynga poker clone script is enhanced by outstanding visual effects and cutting-edge technologies such as AI and AR/VR. Together, let's implement the feature-rich poker game at an affordable price.
Seven-card Stud Poker Clone

We have a team of skilled professionals who know how to develop classic poker game apps such as PPPoker. We ensure the seamless deployment of a seven-card stud poker clone that has spectacular graphics, a vivid & user-friendly gameplay environment, and a high-end processor to ensure flawless game performance.
An app like Texas Holdem Poker is a great inspiration for entrepreneurs all over the world. BR Softech's dynamic team of developers provides rich features and device compatibility for this poker game variation. With us, we assure you will get the top-quality Texas Holdem poker clone app at the most affordable prices.
PokerStars Clone

Unleash the ultimate experience with our developed PokerStars clone game app that provides services like the PPPoker Android app. We can build a PokerStars clone app catering to your business requirements.
App Like PPPoker Clone

We also design and develop poker game apps similar to PPPoker like 888Poker, GGnetwork, ShenPoker, etc., with great features and the latest technologies.
App Like GGPoker Clone

An app like GGPoker developed is available to download on all platforms including Android, and iOS. GGPoker clone script is designed to run smoothly on all screen sizes while keeping fun and fairness in mind.
Hire Our Poker Game Developers
With a team of dedicated poker software developers, we strive to provide the best solution for customers so that they can take their business to the next level. We ensure to implement better insights into the gaming solutions to provide a unique and uninterrupted gameplay experience to users. Irrespective of the type of poker game development requirement; our poker game developers are trained to provide everything at your convenience.
Looking for Top-rated Poker Game Developers?
Hire Now
Technologies For Poker Game App Development
Our committed and efficient professional developers make the best use of the latest and next-generation technologies and tools to develop feature-rich poker game applications for iOS, Android, and the web. These tech stacks are:
Why Choose BR Softech As a Poker Game Development Company in the UK?
As a leading poker game development company in the UK, BR Softech has an in-house team of well-qualified and experienced team of designers, developers, quality engineers and marketing professionals who are always ready to serve you with excellence. There are plentiful benefits to hiring BR Softech as a poker game development company for your next project. Choose us to get:
Readymade and customised poker solution
Cost-effective poker software solutions
Excellent front-end and back-end dashboards
Expert team of poker game developers
Our Varied Range of Game Development Services
Latest Blog
Intensify your knowledge to navigate your digital transformation with us.
USA Office
21 Overlook Ridge Terrace
#523 Revere, Boston,
MA 02151 USA
+1-650-727-6690
India Office
90, 10 B Scheme, Usha Vihar,
Triveni Nagar, Gopalpura Bypass,
Jaipur- 302018, Rajasthan INDIA
+91-7821055537 , +91-9982201414
Australia Office
11 parklands place,
Morwell, Vic-3840
Australia
+61 425 630 321
Canada Office
1193 Main St #3301,
Vancouver, BC V6A 4B6,
Canada
+1-604-360-4433
Frequently Asked Questions
How much does it cost to develop a poker game app?
Poker game application development costs around $15,000 to $20,000 with basic features and functionalities. The cost may shoot up to $30,000 and even more depending on the type and complexity of the project.
How long does it take to develop a poker game application?
Poker game application development is not an overnight task, and hence requires a team of designers, developers and QA engineers. It takes around 2 to 3 months to develop a feature-rich poker game application.
What are the different types of poker games offered by you?
We develop different types of poker games such as Texas Holdem, Omaha Poker, PPPoker, GGPoker, and 888 poker games.
What are the different types of poker software solutions provided by you?
The different types of poker software solutions provided by us are White Label poker software, Customized poker software, and Turnkey Poker software solutions.
Is it profitable to develop a poker game app?
Yes, it is highly beneficial to develop poker game apps as they offer high ROI, wide reach, cross-platform compatibility, and multiple monetization strategies.