Over decades of knowledge and understanding, BR Softech has received multiple awards for providing its clients with innovative games. We enjoy experimenting with new ideas, and we'll do everything we can, to create an incredible product that can accelerate your success in the iGaming sector. For the creation of games for all platforms, including Android, iOS, Windows, and the web, you can rely on our cutting-edge strategies and our expertise. Additionally, Our Unreal Engine game developers are experienced in working with a variety of Unreal Engine technologies, such as Unreal Engine (UE6), Unreal Engine 5 (UE5), Unreal Engine 4 (UE4), and others. Do not think get your unreal engine game project started with us.
Unreal Engine Game Development Services
We strive to provide excellent solutions, using the Unreal Engine to create games in all genres. Since our years of knowledge and love for creating amazing games for the iGaming world, we can provide the following range of Unreal Engine game development services.
2D & 3D Unreal Engine game development
Augmented reality (AR) Unreal Engine game development
Virtual reality (VR) Unreal Engine game development
Porting to Unreal Engine from Unity or other platforms
Web-based Unreal Engine game development solutions
Unreal Engine game development for Android
Unreal Engine development for iOS
Unreal Engine UX/UI Design
Unreal Engine Game Development Solution
Top Unreal Engine game developer BR Softech excels in developing ultra-current, lifelike, and unique Unreal Games. We produce magic for the industry that can only be experienced when playing our games with the help of our highly skilled Unreal Engine game developers and their unmatched skills. We focus more on the smaller aspects while keeping up with modern trends to enhance the gaming experience across several platforms, including Android and iOS. We want to provide you with games that will help you grow your business.
Customized Unreal Engine game development solutions
VR & AR Unreal Engine game development solutions
Crypto Unreal Engine game development Solutions
Sign in with the best Unreal Engine Game Developer
We have a highly qualified workforce, who have extensive knowledge in the iGaming sector. We want to give our consumers the best, most enticing Unreal Engine gaming sessions possible. For your tailored approach, our developers go beyond what is required. Make realistic Unreal Engine games by signing in with BR Softech Singapore game developers and team to use the newest tools, such as C++, Java, HTML, JavaScript, Python, UnrealScript, and others, to create games.
Why Unreal Engine for Game Development?
Unreal Engine is the best game creation tool currently accessible due to its adaptability in generating cutting-edge games with ground-breaking functionalities.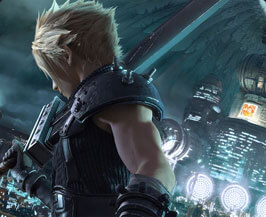 High-quality Graphics
The rendering subsystem of the Unreal Engine combines material and modeling with lighting and shadows to produce masterful storytelling.
A brand-new DirectX 11 version called UE4 offers deferred shading, luminous translucency, global lighting, and many more innovations. Get an overview of HDR displays using it.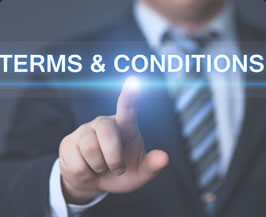 Impressive Terms
Unreal Engine is a game engine developed by Epic Games. The epic game offers free module downloads, access to all integration tools, and the complete engine's c++ source code. After the initial launch, after you have generated the first $3,000 in revenue per product according to the calendar quarter, you must provide Epic with 5% of your whole revenue.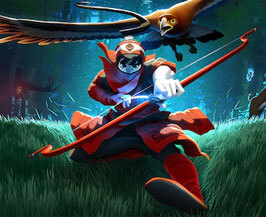 Built-in Editor
Unreal Engine offers a flexible user interface, especially when compared to competing game engines (UI). It offers customers the finest gaming experience possible while having stunning images and a flexible tool that enables exact object positioning on the playground. It is a comprehensive set of trustworthy creating tools.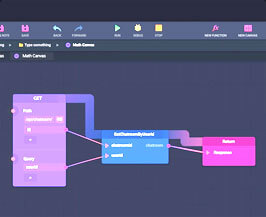 Easy Visual Scripting
Blueprint Visual Scripting is a flexible feature offered by Unreal Engine. This robust visual scripting system is founded on the idea that gives designers access to practically the entire spectrum of thoughts and tools. It gives you the ability to maintain the blueprints' design and offers a step-by-step tutorial for basic scripting.
Why Choose BR Softech as Unreal Engine Game Development Service Provider?
We offer excellent online AI-based apps amalgamated with stunning cutting-edge AI software while emphasizing quality and security. Utilizing our top services and solutions, we hope to transform the entire era of the online gaming sector, providing customers with a realistic experience that will be a tremendous asset for endless revenue.
Sign in with the best unreal engine game development solution company in Singapore
Expert Game Programmers

We have a team of skilled unreal gaming software providers and game programmers beholding unlimited rich experience of the industry and trends. Their skills bring the game world into an astounding reality.

Smart Solutions

We strive to provide smart service solutions with ultra-modern features and technology. Our cost-effective solutions help in saving time and effort.

Seamless Communication

We promote transparent communication to keep our clients in the whole loop of the game and the process
Flexible and Customized Solutions

We aim to keep our solutions flexible as every client has their requirements and need, hence, we believe in keeping every solution open to customization

Best Game Studio

With the assistance of our team, you can acquire a variety of Android and iOS games and can experience its stunning graphics and well-polished user interfaces. To provide you with the finest solution, we implement the most innovative advancement in the games & solutions

24x7 Technical Support

Through our 24-hour technical assistance, you can get an urgent response to your concerns.
Frequently Asked Questions(FAQs)
Answer: Unreal engine inculcates ultra-modern features that can make your game filled with dynamic features and you can develop your game in a short span of time.
Answer: You can access the admin panel on your PC, and mobile devices seamlessly. Only the login credentials are needed.
Answer: Yes! our clients are everything and we do give maintenance and support to all our projects.
Latest Blog
Intensify your knowledge to navigate your digital transformation with us.
USA Office
21 Overlook Ridge Terrace
#523 Revere, Boston,
MA 02151 USA
+1-650-727-6690
India Office
90, 10 B Scheme, Usha Vihar,
Triveni Nagar, Gopalpura Bypass,
Jaipur- 302018, Rajasthan INDIA
+91-7821055537 , +91-9982201414
Australia Office
11 parklands place,
Morwell, Vic-3840
Australia
+61 425 630 321
Canada Office
1193 Main St #3301,
Vancouver, BC V6A 4B6,
Canada
+1-604-360-4433