Every aspect of modern life is strongly influenced by modern ultra-dynamic augmented reality. The development of augmented reality technologies will soon monopolize the online gaming sector. Technology improvements in augmented reality game hardware and software are boosting the financial thresholds for all game production companies.
Experts predict that the industry for creating augmented reality games might rise to $289.93 billion by 2023, with a CAGR of 152.7 percent from 2017 to 2023. Virtual reality is primed and ready to quickly surpass all other technologies and develop a world unto itself.
Augmented Reality Game App Development Company in Singapore.
Any developer of AR game software would have a phenomenal opportunity to set their brand and make some money in this business since all augmented reality games have established a significant benchmark in the iGaming sector.
The trendiest and most innovative game development strategies are offered in intriguing packages by several AR game app development companies, However, BR Softech, Singapore, an AR game development company has been operating and putting forth the best of its knowledge & expertise in this field for a long time now. We are known for having the necessary technology, programming languages, and tools. Here are just a few of the outstanding services we provide to our customer base:
Professional developers who know different tools of AR
We possess all the technologies needed for game app development
Mobile app development along with AR technology
Different app deployment methods
Branding and marketing strategies
Multi-platform games development including augmented reality games on android and iOS.
Our Top-Notch Multiple AR Gaming Designing Platforms
Augmented reality began to progressively dissolve into the background of daily life while ultra-dynamic virtual reality took center stage. By giving customers a wide range of activities on their smartphones that contain numerous cutting-edge features that imitate a real-life experience, augmented reality has completely changed how we support our users.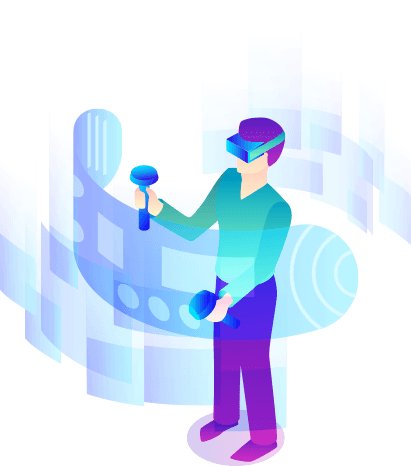 AR Mobile Games
Take advantage of the best virtual reality experience, the web platform's accessibility, enhanced localization, object classification, and a whole lot of extra fun. With the help of AR, new sorts of augmented reality games can be made that allow players to interact with amazing environments and provide them with an enthralling, immersive virtual reality experience.
AR Head Mounted Display System
Role-playing games can now immerse and affect their users on a deeper level with augmented reality. To provide players with a once-in-a-lifetime experience, our AR developers can transport them to actual destinations where they can battle monsters and assassins and find treasures.
AR Smart Glasses
Our recently created AR reality games can help you enhance your digital creativity so you can change the physical world. Experience the pinnacle of digital and sense how powerful your augmented abilities are taking over a different realm.
What is the Need for Augmented Reality Game Development?
Compared to virtual reality (VR), which only provides an intrinsically artificial world, augmented reality is thought to be the best synthesis of audio and visual aesthetics with a real-time user environment. To give its consumers an engaging experience, augmented reality game developers develop an extraordinary gameplay environment.
With the help of our augmented reality (AR) technologies, you may create a brand-new world using artifacts that have already emerged in the actual world. key benefits why you should select BR Softech Singapore as your augmented game development partner.
Fast Growth of Gaming

AR technology bridges the gap between users and game producers. It includes cutting-edge features that elevate the competition's level, that can help keep your customers engaged, and limit them from switching to your competitor's game. The development of augmented reality game apps is aggressively expanding, substantially boosting the iGaming sector.

Make Tempting Games

With the use of augmented reality (AR), users can communicate with and live in the virtual world as if it were the real one. We provide unique layers of digital enhancements to add ultra-dynamic characteristics that will make your game more engaging.

Replacing the Old Games

New AR trends and approaches have replaced all of the outdated video games, including those from Nintendo, Xbox, and Playstation. The iGaming sector is evolving quickly, and with our knowledge of the sector, we can build a new world of your dream.
Better Consoles

Our AR in-game development provides PC and augmented reality game developers with new opportunities and superior consoles to explore one's creativity and vision.

Alteration of Perspective

AR essentially provides users with fun games in addition to data views and digital representations of the actual environment. Get the top-notch features for exclusive and innovative games, like 3D tracking, support for smart glasses, geolocation, and much more.

The Future of Gaming

Since the iGaming market is growing daily thanks to evolving technology, AR might be considered the gaming industry's future. Digital creation is brought to life thanks to this revolutionary technology. It is a remarkable technology that offers a wonderful experience and greatly contributes to improving smartphone computing capabilities.
BR Softech Work Smarter With these Ultimate Devices
Our highly skilled team, of experienced programmers, can also supply the greatest solutions now available for development, including:
Microsoft Hololens
Vuforia
AR Toolkit
Kudan
Apple iBeacon
Wikitude
Google Project Tango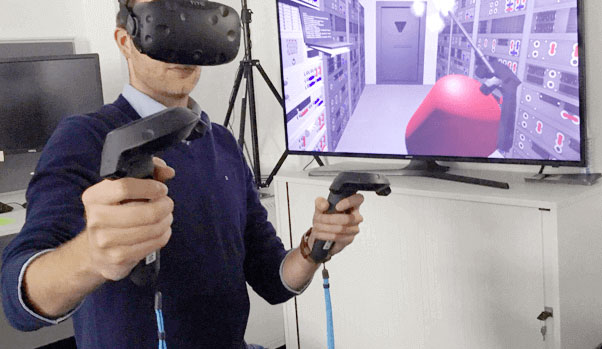 We Developed an AR Game Using Trending Technology.
Our augmented reality developers don't just rely on the SDK when making games; they also leverage the most recent technology to make AR games, if the right tools are used to make their gaming could be really exciting. In addition to the SDK, our augmented reality game developers create AR games using the most recent technologies. Here are a handful of the resources we used to make the best-augmented reality games possible.

Unity
One of the top performance engines in recent years, it offers programmers a completely integrated environment for developing interactive 2D and 3D elements.

ARKit
It is an AR development platform of Apple that is designed to make AR applications for iPad and iPhone and is one of the most powerful technologies to integrate aesthetic features.

Unreal
Unreal is one of the most used technology as it can be used for both Android and iOS, giving an astounding environment to its users and a great platform for the developers to put forth their best creativity

OpenCV
The most popular AR development technique is an open-source computer vision library with the goal of real-time computer vision processing.

Web AR
It includes a web camera to enhance reality as well as a digital inscription with many users for direct lead and marketing generation.

View AR
It enables us to integrate several VR, AR, and MR technologies into a single platform, which has a variety of advantages.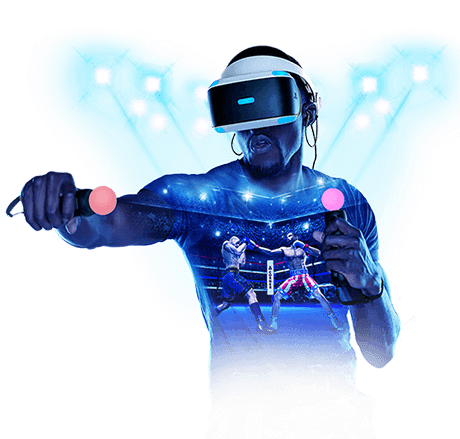 Benefits of using Augmented Reality Game
Let's talk about the key features that our developers provide to boost your company's revenue and provide iGaming enthusiasts with an unmatched experience. With the help of our excellent services, clients may simply win over millions of new customers and can easily outperform rival businesses.
Let's look at what makes us a leading provider of AR game development services in the iGaming industry of Singapore
AR UI/UX Design
It is very important in AR app development to ensure the high impact of visibility of real-world content. It's the aesthetics of your game that makes it different from the competitors
AR Development
Our team onboard is experienced in the techniques and methods of AR development. We provide ultra-dynamic, market tracking, and 3D shape detection with cloud-marker-based AR, real-time scale adjustment and PC/Mobile/HMD Augmented development, SLAM using a stereo camera, or mono camera.
Forward in Time
In addition to counseling you on best practices and the trends of the iGaming industry, our AR game developers also keep up with emerging technologies like Google Project Tango, iBeacon, and others.
Computer Vision
The base we use in AR technology is vision concepts. Researchers in this multidisciplinary discipline create and explore algorithms to find actual things in a video or image. It also requires automated tasks done by the human vision systems like the detection of faces and bar codes.
Integration of Geo-Location
Our development team is capable of launching Geo-location-based AR game development like Pokémon Go. We also create runtime virtual maps of the coordinates of GPS and show the AR content that is visible on a specific geolocation.
How Do We Make This Magic Happen?
Game makers of augmented reality applications that work with our team possess a deep wealth of experience as well as strong support from the designing and creative wing.
We know what we do and we make sure we do it best, We are capable of producing the following forms of AR: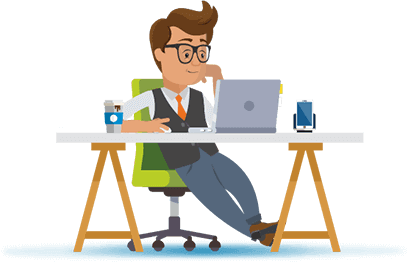 From imagination to reality,

Customize your gaming experience with AR Let's Start
Quick Glimpse of Our AR Game Development Process
For effective implementation of outsourcing and services linked to the development of augmented reality games, we use AppReal. To produce an effective look for the project, we pay attention to every step of the project. We incorporate versatile methodologies to create apps that show flexibility and accessibility with the customization you desire at reasonable costs. The project is completed in the following seven crucial steps:
Development of the concept of AR game
Support and Upgrades post-deployment
Why Choose BR Softech?
Our onboard team has helped us establish our leading position as the best-augmented game creation firm in the iGaming sector and around the world. We produce many fascinating 3D augmented reality games that will help you achieve the top spot in the iGaming business. Our dedicated team of programmers focuses solely on the aesthetics, animation, and structure of the game features. Work with the best-augmented game creation company in Singapore and let your dream game come into a surreal reality.
Hassle-Free Development
With dedicated and skilled project management and our knowledgeable team on board, we make an astounding project at affordable rates, full transparency, and on-time delivery is the reason we stand at the top in the iGaming Industry
Amazing Designs
We have a team of designers, artists, and AR game app developers who have specialization in creating AR game design. They know what element works best and what kind of features your game would require.
Work Transparency
Our team believes in transparency throughout every project from start to end. We give the clients regular updates on each process and step with considering each feedback
Working with Different Tool
We work with the right SDKs for the client's project based on the functionality needed such as smart glasses to support, 3D tracking, geolocation, etc. For augmented reality game app development, we use tools like-Vuforia, ARKit, etc.
Seamless Communication and 24*7 Support
We offer world-class support services that are available to our customers around the clock, which means we always listen to their concerns and make the appropriate improvements.
Delivery on Time
We always submit the projects at the given time without delaying the services. We offer services at reasonable costs that are tailored to the demands of the customers.
Latest Blog
Intensify your knowledge to navigate your digital transformation with us.
USA Office
21 Overlook Ridge Terrace
#523 Revere, Boston,
MA 02151 USA
+1-650-727-6690
India Office
90, 10 B Scheme, Usha Vihar,
Triveni Nagar, Gopalpura Bypass,
Jaipur- 302018, Rajasthan INDIA
+91-7821055537 , +91-9982201414
Australia Office
11 parklands place,
Morwell, Vic-3840
Australia
+61 425 630 321
Canada Office
1193 Main St #3301,
Vancouver, BC V6A 4B6,
Canada
+1-604-360-4433
Frequently Asked Questions(FAQs)
Our entire workforce is made up of qualified, knowledgeable, and experienced individuals who have a wealth of experience in the field of mobile app development and offer our clients constant support and keep the whole process transparent.
Yes! We do provide maintenance and support after the installation of the game, our team is always available to assist you with anything.
Yes! We do provide proper guidance on how to use your admin panel, it only requires the id and password. We also make sure that the admin panel is not complex and can be used by anyone.
The primary distinction between AR and VR relates to the technology they utilize and the experiences they produce. When augmented reality uses real-world environments to offer digital content in a real-world setting. VR, on the other hand, suggests an experience that is fully virtual and eliminates the real world.