Our poker software development expert team can proffer all sorts of best poker game development services in Singapore, whether you need a newly developed poker game solution for your startup or you want to improve your current online poker games. Our highly skilled poker game developers ensure a seamless and realistic gaming experience whether you want to address platforms like iOS, Android, or PC. Our team of poker game app developers will be there for you at every step of the way when you use our bespoke poker game creation services, which cover everything from app planning to launch We try to inculcate every trend and go to every edge of imagination and development
Online Poker Game App Development Company
BR Softech is one of the leading poker game app development companies in Singapore. We provide innovative and successful game creation solutions with the assistance of a skilled talent pool of developers. We assist you in providing customized solutions by offering worldwide services for the creation of poker games. Our team of experts works religiously hard to the best of their ability to meet your needs and find new components and trends that may be used to enhance the user experience. We design games that encourage players to bet money in thrilling poker tournaments and earn their exceptional rewards for it.
Sign in with us and let our most experienced iGaming developers create your poker game. Our true objective is to provide our clients with the greatest services possible so that their businesses can expand like never before and reach that point. We are there with you throughout the process from beginning to end, we offer outstanding game development solutions with eye-catching features that use cutting-edge technology from reliable poker software vendors. We can help you expand your casino business by providing you with engaging poker games. Check out our incredible game app development quotes. Let the best poker app development company in Singapore develop your dream game.
Poker Game Development Services in Singapore
Millions of users from all around the world participate in one of the most well-liked online games, poker. Pp-poker, Zynga, OFC Poker, and Seven Stud Poker are just a few of the poker game apps we've successfully developed for Android and iOS for our clients around the world. We proffer extraordinary features and breathtaking graphic elements in our online poker game development.
Our major priorities are the reliability of our games and their excellent quality and security.
Live poker game apps
Video poker game apps
2D & 3D Poker Game
Poker tournament development service
Cross-platform Poker App Development
Poker Social Game development Service
Poker game design service
Poker website development services
Poker Game API Service
AI/ ML Integration Service
Android Poker Game development Service
IOS (iPhone) Poker Game Development Service
Blockchain based Poker Game Development Service
Features of Poker Game App Development
Our experienced poker game developers know how crucial it is to incorporate cutting-edge, captivating features and to have wholesome functionality in poker game apps. We develop games that can elevate your footprint in the market and support the expansion of your online poker game business owing to our unparalleled experience and knowledge of the iGaming sector.
Astounding graphics
At BR Softech, we are focused on producing top-notch, visually stunning poker games that will astound your users.
Live Game Information and History
Our poker software developers have created poker game apps that allow you to see players' gaming movements and existing activities.
Supports a variety of themes
For custom, ready-made, and white-label game solutions, we provide a variety of intriguing themes.
Anti-fraud system
This anti-fraud technology is induced in all our poker games to ensure the safety and security of the participants' financial transactions.
Cross-platform compatibility
Our poker game development services are optimized for Windows, Mac OS, Android, and iOS.
Enjoy the ultimate experience of gaming with your friends
Share the excitement of the poker game in online mode with your friends or other poker players from across the world.
Artificial Intelligence
Our poker software providers incorporate AI in apps like GGPoker to offer a competitive and real-time gaming experience.
Compatibility for multiple currencies
Our poker game software includes support for a variety of currencies. Payments can be made in fiat currency, cryptocurrencies, and a variety of other currencies, depending on the player's preference and support.
Multi-games Providers
We offer a large variety of poker game variations for all virtual gaming platforms, including five-card Omaha, Holdem Poker, Sit & Go, and more.
RNG-certified games
To ensure its legitimacy, we use random number generation to certify all of our poker games.
White label Poker Game app for Android and iOS
Poker is among the most well-liked and profitable games. Experience the exhilaration of wagering and winning real money by playing our live poker game. Both Android and iOS devices can use our live poker game app. We believe in giving the best of the best games to keep up with the standards of the iGaming business, especially with the rapid rise of online mobile games.
Poker Game App for Android
Play the thrilling poker game on your Android phone for a chance to win real cash. We employ cutting-edge technology and techniques to create Android pokers game apps like Poker 5 Card Draw, Offline Poker, Mega Hit Poker, Governor of Poker 3, and many others. Use our Android app to play the most entertaining game to improve your experience.
Get a Quote
Poker Game App for iOS
Play the fun poker games developed using cutting-edge technology to have the finest gaming experience. To produce iOS poker games, we use the greatest tools available, like Corona SDK, SpriteKit, Unit, Cocos2D, CryEngine, Nextpeer, and several more. These features provide a wonderful live poker game app and enable users to enjoy the extensive, top-notch online games of the iGaming industry
Get a Quote
Engaging Type Of Poker Games We Develop
White Label Poker Game Development Solutions BR Softech Provides
Our professional online poker game solution team focuses on producing high-end poker games with the best possible skills and experience. With noteworthy features, we provide you with captivating PP-poker game creation services. Sign in with the best game development company in Singapore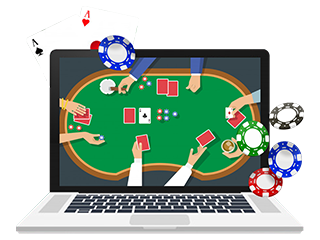 White label poker software Solution
Our ready-to-launch, fully customizable, and feature-rich white label poker software solutions are designed with the client's requirements in mind.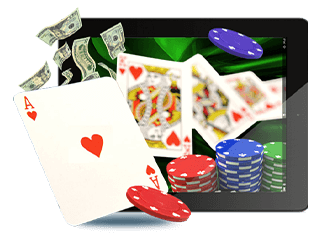 Turnkey Poker Software Solution
To completely satisfy the needs of our clients, we produce turnkey poker software that is available for use straight away. Our turnkey solution can be easily integrated into your current workflow to boost your business to the correct depth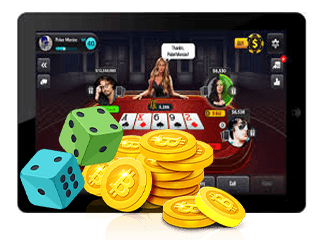 Bitcoin Poker Software Solution
Our Bitcoin poker software is built with numerous firewalls that make it simple for users to deposit and withdraw money using Bitcoin.
The Best Live Poker Game Software Development in Singapore
With extensive gaming knowledge, our team of unparalleled game developers in Singapore will help you acquire the best poker software development. We create one-of-a-kind gaming apps. Our highly specialized server categories can help you keep your security up to date and safeguard your privacy.
There are a variety of options accessible, including internet payment methods, that allow you to pay for your services in a variety of ways.
To assist you process money quickly, it provides services including internet banking and debit or credit card processing. To assist you in achieving your objectives in the iGaming industry, our poker game development team focuses on producing best-in-class poker games. We've successfully designed various types of poker apps, including PPpoker and Zynga
Poker Game Clone Scripts Provided by BR Softech
With years of experience in the industry and an extensive history of creating poker games, BR Softech aims to produce high-quality game clone scripts that are sure to entertain players. Some of our most well-known poker game clone scripts are included in the list that follows.
Zynga poker clone script

Zynga's poker game is among the most played on both Android and iOS. Our Zynga poker clone script has stunning visuals and incredibly advanced modern technology like AI and AR/VR. Collectively, let's develop a poker game with multiple features at an affordable price.
Seven-card stud poker clone

Our team of professionals who are experienced in how to make traditional poker game apps like PPPoker. While working with us, you can expect a seven-card stud poker clone with magnificent aesthetics, a lively and engaging gameplay environment, and a powerful CPU to ensure smooth gameplay.
PokerStars clone

Our PokerStars clone game app, which provides services similar to those of the PPPoker Android app, enables you to have the ultimate gaming experience. We can create a PokerStars clone app that suits your unique business needs.
PPPoker-like app

We offer PPPoker-like applications, like 888Poker, GGnetwork, ShenPoker, and others, that have exceptional, dependable features and seamless operation. Let's discuss things and build the finest poker community.
App Like GGPoker

Anyone can download an app similar to GGPoker, created by BR Softech, on all operating systems, including iOS and Android. GGPoker The software used to create the GGPoker clone is intended to function well on all screen sizes while maintaining excitement.
Texas Holdem Poker Clone

An application like Texas Holdem Poker is a tremendous source of inspiration for entrepreneurs around. The active development team at BR Softech offers numerous features and device compatibility for this poker game edition. You may be sure that working with us will result in a cost-effective, high-quality Texas Holdem poker clone application.
Hire Poker Game Developers in Singapore
We work hard to give our customers the finest solutions available, help them increase their ROI, and help them become leaders in the iGaming sector. Each of our clients receives a professional game developer, allowing them to better understand the gaming solutions that are ideal for their particular development requirements. Our committed poker game developers offer one-on-one advice and support for creating a game development strategy. Based on your expectations, our team of game developers will collaborate with you to produce the best live poker games app imaginable.
Sign in with the finest game development company in Singapore
The poker game creators at BR Softech are motivated by a desire to challenge themselves, and their original ideas will shoot you to the top of the game in the iGaming sector. Irrespective of the nature of poker game development needs you have or the platforms you want we can create whatever you want however you want.
Looking for Top-rated Poker Game Developers?
LET'S TALK!
Technologies & Tactics Used by BR Softech
Our creative and passionate team at our company is dedicated to providing clients access to poker game apps that are affordable to design for iOS, Android, and the web. To support your strategic plan and your intended audience, we will give the best development tools.
Why Should You Choose BR Softech as a Poker Game Development Company in Singapore?
BR Softech is a market-leading poker game creation firm and one of the best game development companies in Singapore. Our team of developers, designers, QA engineers, and UI expressionists continually strives to the best of their skills to provide our clients with high-quality web and mobile game app development services. We aim to offer customers a feature-packed poker playing experience and to soar to the very top of the iGaming industry's Pinnacle.
Get variations in iOS and Android mobile game app development from our expert and skilled team members.
Improved user engagement with a polished and dynamic experience with realistic graphics.
Expert consultation through the app development process.
Compatible poker game development solutions with major platforms you wish to run the poker game on.
Smart game service solutions with ultra-rich technologies and tools at a fair price.
Fully customization and white-label game development solutions to match your requirements and elevate your business
*Get accessible monetization strategies from the top developer of poker games in Singapore. We provide seamless communication along with tailored solutions for a richer gaming experience.
Rich Game Development Services Provided
Our Company Game Development Services
Our Game Services
Our highly competitive and skilled team of game developers offers advanced game development services which are compatible with operating Systems like, Android, iOS, Windows, and more.
Latest Blog
Intensify your knowledge to navigate your digital transformation with us.
USA Office
21 Overlook Ridge Terrace
#523 Revere, Boston,
MA 02151 USA
+1-650-727-6690
India Office
90, 10 B Scheme, Usha Vihar,
Triveni Nagar, Gopalpura Bypass,
Jaipur- 302018, Rajasthan INDIA
+91-7821055537 , +91-9982201414
Australia Office
11 parklands place,
Morwell, Vic-3840
Australia
+61 425 630 321
Canada Office
1193 Main St #3301,
Vancouver, BC V6A 4B6,
Canada
+1-604-360-4433
Frequently Asked Questions
How much does it cost to develop a poker game app like PP Poker & GG Poker?
An app like PPPoker or CG Poker can cost up to $10,000 to develop. If you choose our company to develop your poker game, we'll give you a fair price and plenty of features.
Will you provide a dedicated team for poker game development?
Yes, we will offer you the services of experienced, trained individuals who will handle all of your unique pre- and post-developmental requirements.
What are the legal requirements to start a poker website in Singapore?
Have a local license for your poker game business that must adhere to the requirements, and to launch a website, you need certain paperwork like bank references, a passport, some bills, and a certificate proving that you have a clean criminal record.
What is the procedure to become a licensed online dealer in Singapore?
First, make sure that all legal entities are followed and establish a business account in the company name. subsequently, confirm with the licensing and taxation authorities
What are the poker game variations offered by BR Softech?
A very well poker game developer in Singapore, BR Softech, provides a variety of poker games, featuring Stud Hi/Lo, Stud Hi, Razz, and Eight or Better (Stud Hi/Lo).
Will you provide both a poker website and mobile app development?
Yes, our committed and experienced poker software providers will support you with the creation of poker websites and mobile apps that are compatible across browsers.
Will you take care of payment gateway integration, or do I have to take care of it?
We are obliged to give you an app that has everything, such as payment gateway integration when we offer our app development services. We won't let you bother with anything.
Which server do I need to run an online poker game?
You can get a VPN connection or proxy server offered by us to have a smooth and better experience of online poker games.
Will you also provide an admin panel to manage the poker website?
Yes, we offer an admin panel and more advanced features to ensure that clients have no trouble maintaining the poker game website or app.
Is your developed poker website secure enough to handle frauds or hacking?
An anti-fraud system and secure payment methods are provided as part of our developed poker website or app security. Therefore, you don't need to worry about the security of your transaction.