BR Softech, is one of the first-in-class organizations with the best Rummy game development solutions in Singapore with extensive knowledge of the iGaming sector. We let our actions speak for our work more than our words. We have a top-notch team of rummy game creators on board. For iOS, Android, and other platforms, our talented game developers excel in making games with a wide variety of features. We give quality the utmost consideration when creating the best-in-class rummy game for the users. To let our users experience the thrill and enjoy the best game
Rummy is the fastest and most intriguing multiplayer game available. You may play this traditional Indian card game with 2 to 6 people and compete for a variety of monetary prizes and awards. We can help you with anything if you like playing card games and want to construct your own online rummy game with realistic aesthetic appeal, high-quality artwork, UI & UX design, and flawless functionality.
We at BR Softech aim to stand on the top and stand as the best game development company in Singapore. We can assist you to develop a bombastic game from which you can target the right audience and get excellent ROI. Let's work together to revolutionize the game business.
FANTASTIC RUMMY GAME DEVELOPMENT Studio
We prioritize quality above all else to offer our users rich, high-quality rummy game options. As the best game development company in Singapore, we ought to have precise goals to draw as many rummy players as possible and give them the best experience. We offer authentic services and software solutions. Your online rummy game will remain at the top of the pyramid, thanks to our end-to-end services, our qualified and experienced professionals, and our years of experience and knowledge.
RUMMY GAME DEVELOPMENT SOLUTIONS & SERVICES
Our professional and dedicated developers and designers are capable of offering the best rummy game creation solutions, which would provide your users with an amazing gaming experience. We strive to deliver you an app that will take your business to the next level in Singapore and internationally in the iGaming industry and give you the expected ROI.
Whitelabel solution
Turnkey Solutions
Bitcoin solutions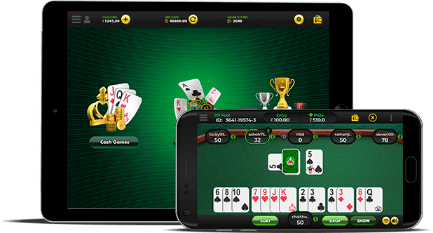 What is an Online Rummy Game?

One of the most well-known multiplayer card games that are played between groups of two to six people online is called rummy. Online rummy is played using standard 52-card decks. To rearrange all of the trumps in a valid sequence is the target of the Rummy game. The first person to successfully chain them together as a set of cards before anyone else wins the match. You may play it anywhere, at any time in your comfort.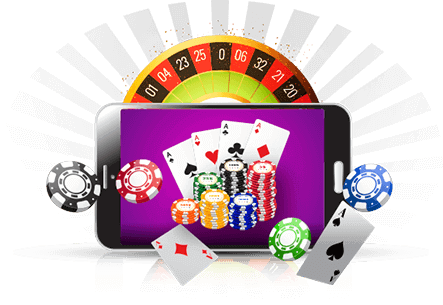 Why Do We Require Online Rummy Game Development Service?
Indian card games like rummy have been very famous for an incredibly long time. A game that has been played since card games were invented. Owing to the dynamic technology that has changed everything around, it has evolved the lifestyle and with that these games can now be played online. You can play this cooperative multiplayer game with your friends or strangers virtually anywhere in the world. With your talents, you can obtain a variety of rewards. Our company creates rummy card games with various components to increase the game's thrill and excitement.
Rummy is not only a fantastic game, but you may use your abilities to earn extra. Additionally, it is currently acceptable to play this game for real money on gaming websites. Try your luck to win some extra ounces for your pocket
By manipulating the card combinations and forming a specified set or sequence while observing the game's regulations, you can strengthen your mind in this game and can win a lot of rewards or money. Every player has to make and alleviate one card in each round until the thirteenth number card makes a sequence in the card set.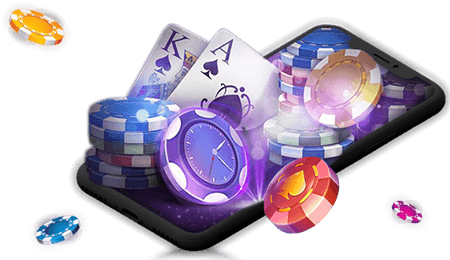 Rummy Game Development Services & Resources
Our programmers, designers, and developers at BR Softech work incredibly hard to develop the finest rummy game software accessible to you. We strive to deliver a high-quality gaming experience with customization options and great features with adaptable functionality using our incomparable industry experience, ensuring that your game achieves new heights as one of the best games in the market and is played by the maximum number of players.
We can offer a range of options and blends of features, functionality, components, and other factors to bring you the ideal rummy game app idea because our developers have years of experience in the field.
BR Softech's ultimate app solutions for Rummy game development in Singapore are compatible with all platforms, including iOS, Android, and the web. The following are some of the services we offer:
Online Rummy App Development for Android & iOS
Rummy App Development for Web
Related Games to Rummy Game Development
You have entered the ideal universe of gaming solutions if you are looking for games that are similar to or related to the rummy game design.
Extraordinary Features of Rummy Game App Development
Incorporate some of the finest and most captivating cutting-edge features in your game following the iGaming industry standard. Let's work together and create an outstanding mobile Rummy game app focused on online business. With us, you can give your consumers the best possible rummy game-playing experience.
Interactive UI & UX

Rummy game developers and designers of BR Softech put a lot of effort into creating the highest-quality gaming experience possible, equipped with magnificent 2D and 3D animations and aesthetics.

Multiplayer classic game

Users are now able to play games with many players due to advancements in technology. They can pass out requests to their buddies or use a unique game code to do so.

Different Payment Gateways

You have the choice between several swift, safe, and dependable payment options provided by our reputable rummy software providers. Moreover, they are compatible with outside programs like Mobikwik, Paytm, and Stripe..

Personalized Chat

We use dynamic bots to integrate live chat options for players. This helps users with their queries and is beneficial in terms of improving the user experience and saving time.
Social Media Integration

We have a social media integration feature that allows users to connect with their connections by logging in with their social media handles.

Latest Technology Incorporation

We at BR Softech remain updated with developments & changes in a world of dynamic technology where trends and algorithms are constantly changing. We aim to combine all the latest technologies like blockchain, augmented reality, and virtual reality to accomplish our company goals and go above and beyond customer expectations.

Cash Prizes & Loyalty Programs

Rummy game providers offer the best deals, loyalty discounts, and cash incentives in an attempt to capture more participants.

Multi-Language Support

For a better gaming experience, we develop an online rummy game app, software, and website that supports several regional and native languages.
TYPES OF RUMMY GAMES
Use these rummy game elements to improve your rummy game playing and have more fun.

Deals Money
Artificial intelligence, a contemporary and broadly utilized technology supports it. This rummy game's software was created in the same way as classic rummy, khelplay rummy, and junglee rummy.

Points Rummy
Our skilled rummy game providers will deliver an extraordinary yet simple rummy game based on the original 13-card set for beginners also to enjoy the game.

Pool Rummy
We provide customers with actual live casinos for rummy that brings that curiosity and more fun to the game which keeps the interest hooked. It's an online high-stakes card game with a monetary entry fee.


Marriage Rummy
The evolution of rummy games with 13 and 21-card formats is the most common version and the most popular. It is reinforced with ultra-modern technologies like chatbots for iOS and Android and VR and augmented reality.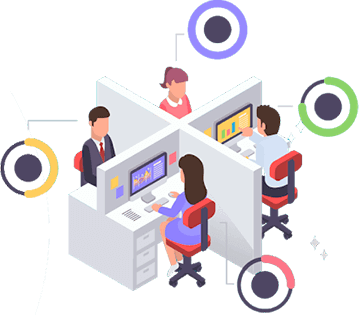 Sign in with Skilled Rummy Game Developers
Our knowledgeable rummy game developers are skilled in providing rummy game solutions. We have been offering quick and flawless rummy game-building services using the most recent technologies for more than ten years. With the help of strong programming and the incorporation of cutting-edge technologies like AR/VR, AI, and machine learning, we provide our customers with a hassle-free gaming experience. Our rummy game app developers have the ultimate experience in creating rummy game apps for a wide range of platforms, including Android, iOS, Windows, macOS, and others. Our team has extensive knowledge of the industry, which contributes to the creation of games that adhere to industry standards.
We also provide free consultations, please feel free to connect.
Contact Us on WhatsApp
Request a Quote
Required Team Structure for Rummy Game Development
We have a fantastic team of employees that are professionals in their key sectors, which allows us to control and make customized solutions also to keep the whole process transparent.
1-2 developers (Android or iOS)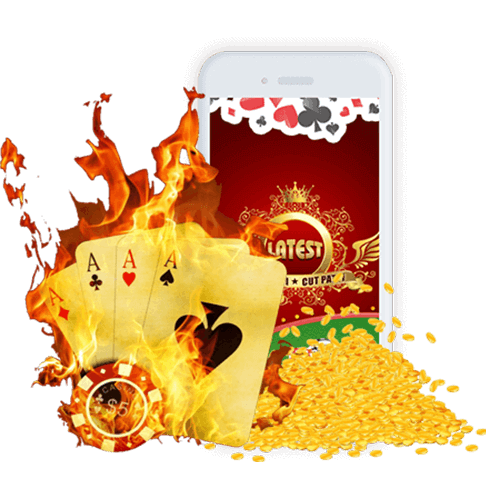 Cost to Develop Rummy Game Apps & Website
This could cost you more than the basic app development cost to develop a rummy mobile game app and websites with modern technologies and dynamic features with smooth functionality, along with the support for numerous platforms. Assuming all your business needs, you should offer the following tech stack:
AWS
Android Studio
Fabric iOS
FCM
Mantis BT
Facebook API
Google API
Google analytics
Google webmaster
Sass
MEAN Stack
Xcode
Swift iOS
Zoho
Sendinblue
Sketch
Stripe
We promise to ensure that by combining all of the above mentioned technologies, we will be able to give a fantastic rummy game app development at a lower cost due to our expertise and experience. Our app will support numerous devices with excellent quality, and astounding features.
How Much Will It Cost to Develop a Rummy Game?
Desktop Version
This version is majorly for Windows and macOS. You can simply download and install this version and can enjoy the game on the full screen and have its thrill while playing.
Web Version
A web-based version can be used without the game being downloaded. It allows you to enjoy the game by using any browser.
Mobile Version
Our rummy game software mobile version is available for iOS, Android, and Windows apps.
Why Hire BR Softech As A Rummy Game Development Company in Singapore?
Along with assisting you to design your game, BR Softech provides comprehensive and cutting-edge rummy game creation services to advance the iGaming sector and not to just create a game but also give the expected ROI from the game. We offer app solutions that are personalized to your strategic goals and business plan. Our solutions are compatible with all the different platforms in adherence to the current trends and technologies.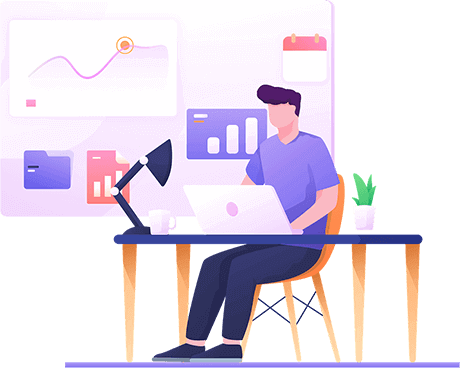 Game developers with highly skilled and effective knowledge

We can develop and deliver the best-customized solutions keeping your requirements on priority

Our concepts are out of the box and innovative to keep you on the top

We provide post-launch support and maintenance.

On-time project delivery with the quality intact

World-class game app solutions with high-performance
We are Singapore's leading and finest rummy game development company, with ultimate experienced and qualified developers who are proficient in their respective programming languages and possess all of the aforementioned traits to make your game one of a kind and let it stand on the top of the iGaming industry. We guarantee that we will provide you with the greatest gaming app solution at a reasonable price.
Our Game Services
Our highly competitive and skilled team of game developers offers advanced game development services which are compatible with operating Systems like, Android, iOS, Windows, and more.
Latest Blog
Intensify your knowledge to navigate your digital transformation with us.
USA Office
21 Overlook Ridge Terrace
#523 Revere, Boston,
MA 02151 USA
+1-650-727-6690
India Office
90, 10 B Scheme, Usha Vihar,
Triveni Nagar, Gopalpura Bypass,
Jaipur- 302018, Rajasthan INDIA
+91-7821055537 , +91-9982201414
Australia Office
11 parklands place,
Morwell, Vic-3840
Australia
+61 425 630 321
Canada Office
1193 Main St #3301,
Vancouver, BC V6A 4B6,
Canada
+1-604-360-4433
Frequently Asked Question?
Answer: Because developing a rummy game is a lengthy process, it will take anywhere from six months to a year.
Answer: Rummy game creation might cost anything between $18,000 and $40,000.
Answer: For the backend, we choose Java, and we rely on MySQL, Oracle, and PostgresSQL for database needs. Vue. JS, Angular, Reactive Native, Flutter, and other technologies are used to create the game app's front end. These are only a few examples of technologies. Let's connect with us to know more about the technologies and our process of work.
Answer: You can use your PC or mobile device to enter the admin panel for the hearts game. with the login credentials provided.
Answer: Your response to this question is entirely up to you. Your Rummy game data is stored on highly secure gaming servers. If you have any suggestions for the gaming server, please share them with us, and we will store the information on the selected server.
Answer: Yes, we provide a variety of Rummy game development services, including website creation, mobile app development, and custom Rummy game development.