Being an internationally recognised sports betting app development company in the UK, we are highly driven by innovation and creativity. Therefore, we ensure to reflect the same via our tailored and fully-functional sports betting applications that offer safe and interactive gambling experiences to both gamblers and punters. We maintain utmost accuracy and transparency to maintain the credibility and authenticity of our sports betting platforms.
Established in the year 2012, we have helped 'N' number of clients develop their own betting apps and website that are competitive and technically enriched in nature. We ensure to leave no stone unturned to develop betting platforms as per the expectations of our clients and under their budget. Our in-house team of skilled and trained professionals ensure to keep the latest market trends in mind while creating sports betting software solutions for your business.
Bespoke Sports Betting Application Development Services
BR Softech aims to provide 100% customer satisfaction by providing easy-to-operate, safe, convenient sports betting software solutions that match the requirements and expectations of our clients. Our expert team of designers, developers, and QA Engineers work day in and day out to convert the most challenging ideas into the most successful project. We cover a wide range of games like basketball, baseball, volleyball, hockey, cricket, and kabaddi when it comes to developing sports betting applications for different audiences.
Having 10+ years of experience in Sports betting app development, we aim to deliver customised and affordable sports betting app development services under your project specifications and price range. Hire our sports betting app developers to get:
2D/3D Sports betting apps
Sports betting API integration
Third-party integrations
Blockchain-based Sports betting apps
Sports betting development for Android
Sports betting apps for iOS
Sports betting apps for Web
Wide Range Of Sports Betting Development Solutions
Being a leading sports betting app development company in the UK, we focus on delivering creativity and excellence via a perfect amalgamation of tech standards and concept game design. We are highly known for our trustworthy and feature-enriched sports betting applications that not only offer an interactive gameplay experience but also are safe and credible.
We aim to keep our clients in the loop to develop customer-oriented sports betting development solutions that are technically equipped with the latest technology like AR, VR, AI, Blockchain and metaverse. If you searching for affordable yet high-quality solutions, your search ends here at BR Softech! Here is the wide range of sports betting development solutions provided by us:
Turnkey Sports Betting Solution
Customised Sports Betting Platform
White-Label Sports Betting App
Sports Betting League Platform
Sports Betting Training App
Blockchain-Based Betting Platform
Different Types of Sports Betting Games
As a growing betting web & app development company, BR Softech aims to cover a wide range of sports betting games that are of immense value to bettors worldwide.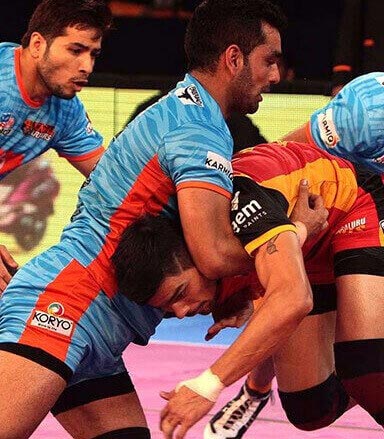 Kabaddi Betting
Kabbadi is an Indian game that is creating a sensation around the world nowadays. We are a leading development company in the sports industry with a decade of experience now. We provide the latest Kabaddi betting applications which can fit the user's requirements.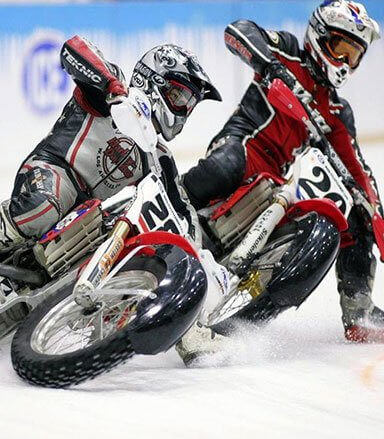 Ice Racing
Ice Racing Betting app delivers the best gaming services for both apps like Android and iOS. Our ice racing betting website development focus is primarily on developing a user-friendly interface with enjoyable gameplay.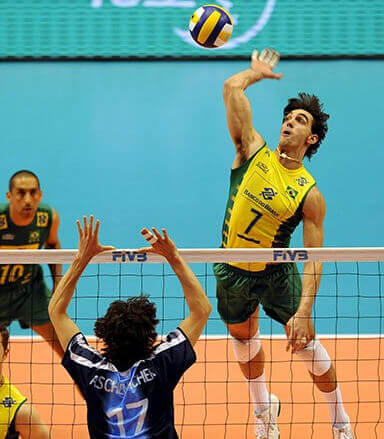 Volleyball
Volleyball sports betting app & web is trending among worldwide gamblers. Our automated gameplay provides dozens of varieties to select as per the better preferences and selections.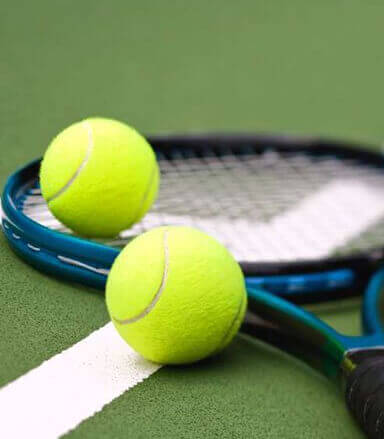 Tennis
If you are looking for the best tennis app development company who uses the best in class features, BR is the ultimate solution for you at affordable prices.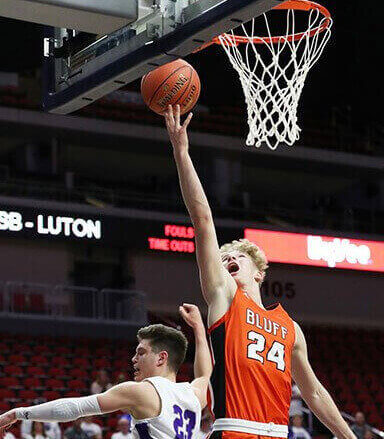 Basketball
If you're interested in basketball, then we can help you deliver the best solutions to maximise all the contemporary functionality that can make your app much more entertaining and useful. Our expert developer makes the entire process of developing the basketball betting game platform much simpler.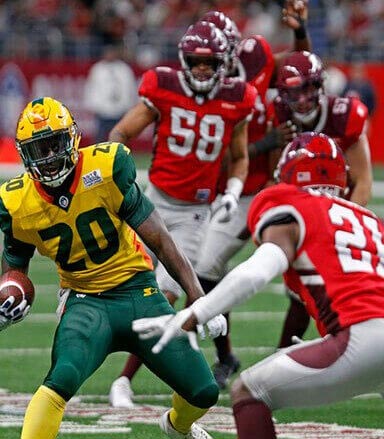 American Football
Our development of fantasy football betting apps would certainly improve the play experience for all its sports enthusiasts. Providing a platform where they can also make some money while enjoying the game.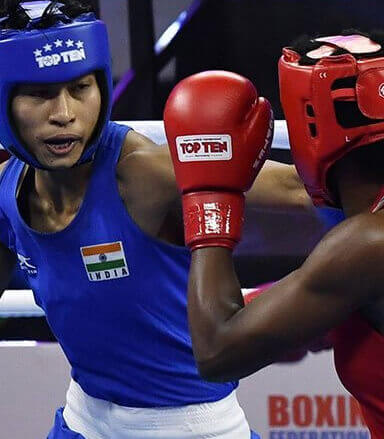 Boxing
People who know boxing are well-known about its features. We'll provide you with the best betting script for boxing that lets everyone fulfil their plans accordingly.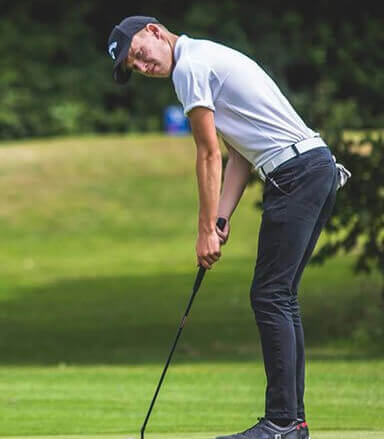 Golf
We develop an app that has a wide range of features that help you to reach the heights of your business. Our golf betting script can be proven as a cherry on the cake to its users.
Exclusive Features of Sports Betting Game App
Features can make or break any platform in a matter of a few seconds. Hire an experienced sports betting game development company like BR Softech to get a high-quality feature-packed solution under your budget. Here are the features of sports betting game app that you must check out:
Punter Panel
Registration
Instant Notification
Secure Portal
Live Feed
Easy Navigation
Multi-lingual
Anti-Fraud System
Safe Payment Integration
Betting Tips
Days, Schedules and Calendars
Bookmaker Panel
Account Creation
User Management
Customer Support
Bet management
Schedules and Calendars
Send or Receive Notification
Safe Payment Methods
Betting Guide
Anti-fraud System
Admin Panel
Admin Dashboard
User Management
Risk Management
Bookmaker Management
Payment Management
Marketing Management
Finance Management
Live Feed Management
Customer Support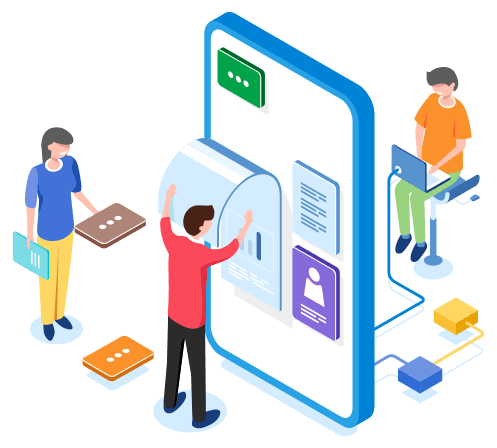 End-to-End Sports Betting App Development Process
At BR Softech, we have a team of experienced professional developers who tend to work day in and day out to convert the dream project into reality. Our expert team ensure the incorporation of high-quality features and visually-appealing graphics to develop tailored and customised sports betting app development solutions. Here are the steps that you must follow:
Market Research

It involves market research and planning which include competitors analysis, and SWOT analysis.

Design

It includes documentation and the creation of concept art for the sports betting application. The core element of this phase includes animation and in-game characters.

Development

In this phase, our developers and designers sit together and use a professional and advanced tech stack to develop a sports betting application that is of high value.

Testing and QA

In this phase, we incorporate high-end integration and functional testing to ensure the smooth performance of the sports betting application.

Marketing & Launch

During this phase, we make use of the best marketing strategies and tools to launch the sports betting platform successfully in the market.
Why Choose BR Softech as a Sports Betting App Development Company In the UK?
At BR Softech, we have a team of professional developers and designers who are trained to deliver excellence and innovation via top-notch sports betting applications. Our developed solutions are highly enriched with the latest tech stack, fully-functional features, excellent sound effects and visually appealing elements that provide users with a safe and seamless betting experience. Choose us to get:
Experienced Team Of Developers
Customised And Flexible Solutions
Robust Development Process
Frequently Asked Questions
How Much Does It Cost To Develop A Sports Betting Application?
The sports betting application development costs around $30,000 to $40,000. However, the cost may shoot up to $50,000 depending on the type and complexity of the project.
How Long Does It Take To Develop A Sports Betting Application?
It takes around 2 to 3 months to develop a sports betting application from scratch.
How To Select The Right Sports Betting App Provider?
Makes sure to check the below-mentioned factors to select the right sports betting app provider, including credentials, license, the experience of development and authenticity of the sports betting development provider.
Do You Provide Customised Sports Betting Development Solutions?
Yes, we provide highly customised and personalised sports betting development solutions that are scalable and credible in nature.
Latest Blog
Intensify your knowledge to navigate your digital transformation with us.
USA Office
21 Overlook Ridge Terrace
#523 Revere, Boston,
MA 02151 USA
+1-650-727-6690
India Office
90, 10 B Scheme, Usha Vihar,
Triveni Nagar, Gopalpura Bypass,
Jaipur- 302018, Rajasthan INDIA
+91-7821055537 , +91-9982201414
Australia Office
11 parklands place,
Morwell, Vic-3840
Australia
+61 425 630 321
Canada Office
1193 Main St #3301,
Vancouver, BC V6A 4B6,
Canada
+1-604-360-4433