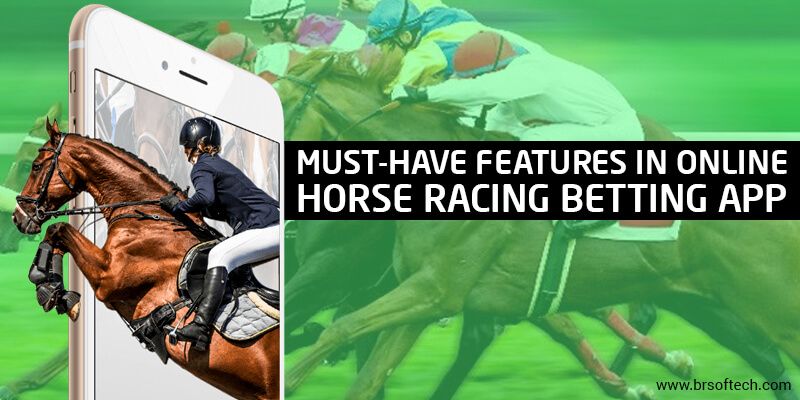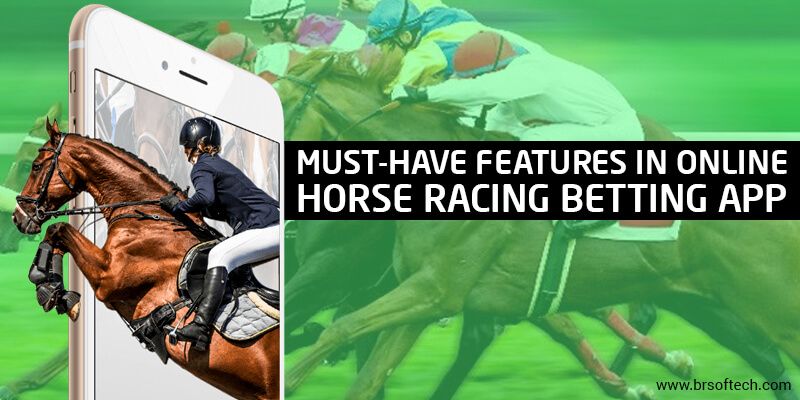 Horse racing is one of the most popular sport online. Indulge yourself in this long-standing tradition and experience the most exciting game. This fascinating game is loved by thousands and gaining popularity all around the world. It allows people to enjoy the game and take part in betting. With the internet and technology soaring high, online betting is grabbing the attention of millions because of their entertaining features, mobility, and multiple options to engage in the betting process. Bet using online horse racing betting app for real money and experience the thrill of betting and winning for real.
Sports betting software Development has opened many opportunities for gambling. With the growth of technology, betting websites and mobile apps are also growing rapidly. Although, It is a daunting task to attract users and keep them engaged using the app. To develop such an app, one must create strong strategies and work really hard.
Features in Online Horse Racing Betting App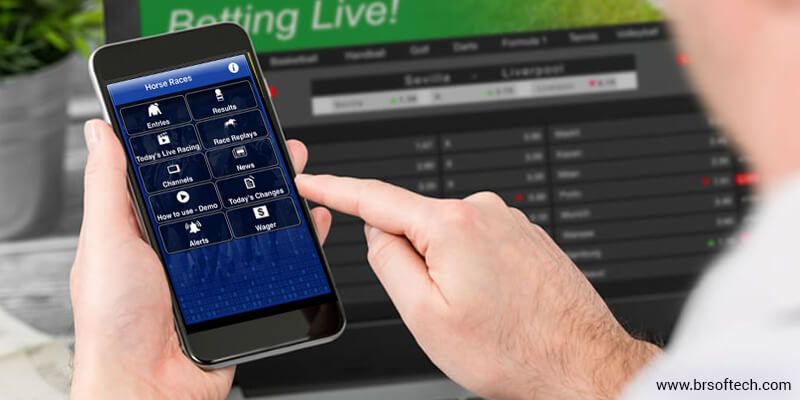 1. User-friendly Interface: – Horse racing betting app must have a user-friendly interface. It allows the user to find about the app and its product and services efficiently. It makes your app easy to use and increases customer engagement while building a great customer relationship. A great user-friendly interface reinforces your brand image and bolsters your reputation in the industry. It increases the accessibility and provides the customer with a more pleasant experience.
2. The spectrum of Sports: – Choose a sport or player while designing the betting app. It allows the user to check a sports tournament and player information with ease. The list of the app must include all the player playing a particular match.
3. Live Streaming: – For horse racing betting app or any other betting app Live Streaming is important. It plays a crucial part and allows the gambler to place the bet more enthusiastically. Most of the horse racing betting sites show Live Streaming and allow the user to enjoy the game. It's an extremely powerful channel to grab the audience attention and get a good response.
4. A Betting Guide: – Betting software is always fun and gives users the chance to win money. However, before investing money people look for user guide hence it should be included in the Online Horse Racing Betting App. The user guide must include all the important information like:
Introduction of Sports Betting for beginners

Types of Sports Betting

Online Sports betting with wager information, including all the options

Sports Betting Strategy

The guide must cover all the sports and provide with real-time information.
5. Payment gateway: – Gambling is a business of no limit and while gambling users need a straightforward and easy to use money deposited system. To make your app popular and use worldwide you must add a payment option that works smoothly on all the devices and based on the number of third-party methods. The confidence you bring in users decides your Horse Racing Software worth and make it popular for secure transitions.
6. Multilingual: – Multilingual mobile apps helps business to capture more market as compared to the app which only available in one language. It focuses on the localization of the app and empowers the business across boundaries. This option allows people to indulge in gambling and make the most of it. It helps the business to cater to the target market and expand business growth.

7. Rules & Regulations: – While developing the app make sure to add rules and regulations for people to consider and indulge in gambling. Give users access to complete gambling policy and provide them with the weekly and monthly deposit limit options. Make sure to prevent the underage players from signing up and gambling.
9. Understand Sports and Betting Market: – Before you start to develop your betting app determine the money you can get down on a particular league. Get to the core of the betting app market and understand the fundamentals of sports and league.
10. Choose the platform Wisely: – Choosing the platform is the most critical decision one should make. Therefore, if you want a wider audience and more profit then you should consider building a cross-platform app. It reaches to more people and covers all the smartphone users.
11. Monetization: – After investing in the app, it's essential to look for app monetization strategies. It helps in bringing success, increase visibility, and generate revenue. There are several ways of monetization like:
Sell virtual coins

Real-money betting

Payment for virtual currency

Sponsorship

In-app advertising

In-app purchase

Premium features
12. Back-end Connection: – Sports Betting Game Development team must consider having a front end and back end features to handle all the bets and transactions. It helps in running the app smoothly and allows the user to bet efficiently. Front end gives users the access to manage the account, deposited money and track game results. While back-end manages the server how sites work, updates and changes. It handles all the database and real-time updates.
13. Offline Connection: – Online horse racing betting app must allow users to track the game statistics and results even when the internet connection is lost. All you need is an option of cashing the event so that when the connection gets established again user get access to all the valuable data. This option is the most loved option which helps users to restore all the required information.
14. Security: – Wherever money is involved risks comes along hence while dealing with the money one must consider security as top priority. Horse racing apps deal with money and hold personal data of users which is extremely crucial. One must take care of secure interaction between user and app and ensure to provide with top-notch security. It includes protecting data against hackers and providing with complete security.
15. Additional Features: – Advancement of technology has taken mobile apps on another level. To meet the current standard one must add these additional features in their betting app to make it successful.
News Update

Betting Tips

Final and Current Results

Live Score

Audio and Live Video Streaming

Include Different Game
Horse racing is one of the oldest competitive game. Include all these attractive features in your app and make this age-old sport betting more popular. It's mainly placed using the internet as its illegal in most Asian and European countries. Although it's quite famous in the American and African Countries.
BR Softech is one of the leading Horse Racing App Development Company. Along with that, it has a great reputation in the market as one of the excellent Mobile app development Company. We offer extensive horse race betting software with cross-platform, user-friendly services featuring thousands of services. You can enjoy 24/7 live betting opportunity and enjoy live horse racing streaming using the horse racing software.