With 10+ years of experience in casino game development, we strive to provide our clients with feature-packed and visually-realistic casino applications for a wide range of platforms, including Android, iOS, and Windows Mobile. We ensure to cover a wide range of casino games such as bingo, slots, poker, baccarat, blackjack, roulette, etc to provide bettors with all-inclusive casino apps that are of high value and hard to find.
Our in-house team of expert designers, developers and QA engineers work day in and day out to bring forth reliable and creative casino applications that reflect acute innovation and quality. We strive to leave no stone unturned and keep our clients in the loop to develop tailor-made solutions as per their convenience and feedback. As a leading casino game development company in Singapore, we can help you take your business to the next level.
Bespoke Casino Game Development Services
If you are looking for affordable yet high-quality casino game development services in Singapore, your search ends here with us! We are highly driven being a top casino game development company in Singapore. We have an expert team of professionals who hold years of experience and expertise in providing a wide range of casino game development services:
Casino app development for Android
Casino app development for iOS
Casino web app development
Online casino game design
Online casino software development
Custom casino game development solutions
White label casino software solutions
Seamless integration of casino software with third-party systems
Random number generation (RNG) solutions
Multiplayer game engine development
Casino payment gateway integration
Types of Casino Games We Provide
We ensure to leave no stone unturned to develop innovation-driven baccarat applications.
We strive to incorporate high-end features and graphics to develop blackjack game applications.
Our expert team ensure to develop creative and visually-appealing roulette game applications.
Craps Casino Game Development
Craps game software has a number of unique and inventive features that boost attendance. Craps games by BR Softech provide vibrant graphics and engaging features to enhance the player's gaming experience.
Keno Casino Game Development
Keno is a simplified version of the popular casino lottery game that has captured the attention of millions of people across the world. We know how to create top-notch casino game development solutions at low pricing, with the experience we behold we can create anything with our expert team of developers
Big Six wheel Development
The Big Six Wheel is a unique gaming experience in which casino players mark a spinning wheel with a sequence of numbers or symbols. Each wheel has equal parts, which are separated by spokes. BR Softech was widely recognized as a developer of Big Six Wheel casino games.
As a leading casino game development company in Singapore, we ensure to develop high-quality bingo game applications.
Pachinko Game Development
We specialize in designing native, hybrid, and web pachinko gaming solutions at BR Softech.
Our slot game creation services provide game aficionados with a user-friendly, vibrant, and technologically advanced user interface that simulates the thrills of a casino at their comfort
With BR Softech, you may get the best poker game app solution. With our experience, we can create both 2D and 3D poker games that work on both Android and iOS devices.
Our state-of-the-art Texas Holdem app development solutions give you access to a wide range of unique modern features. With our user-friendly Texas Holdem game app layout, boredom will never be an issue.
Scratch Cards Casino Development
Scratch cards are all about luck, and everyone plays to maximize their winnings at a scratch card casino. BR Softech creates scratch card casino games that include a variety of modern features that gives your audience a great platform to enjoy their time.
Our expert team of developers follow the utmost transparency and authenticity to develop high-performance seven-stud poker game applications.
Three Card Poker Game Development
We ensure to integrate top-notch features, graphics and sound effects to develop next-gen three-card poker game applications.
Pai Gow Casino Game Development
Pai Gow Casino game is all about luck but to make it look aesthetic and grand with BR Softech we provide extraordinary aesthetics that make your audience play more
Exclusive Features of Casino Game App
Here is the list of features we incorporate in our casino game application that is of high value and offers plentiful benefits to both creators and users.
Social Media Integration
Our casino apps let users integrate their personal social media accounts with gaming accounts.
Live Chat
In order to increase user engagement, we ensure to provide this feature by which they can communicate with each other as they play.
Multiple Payment Gateways
We ensure to integrate multiple payment methods that are easily accessible and convenient for users.
Multi-lingual Support
We ensure to integrate multiple languages within our casino platform to reach the potential target audiences in the most effortless manner.
Cross-Platform Compatibility
We ensure to integrate this feature to make casino apps available on different platforms like Android, iOS and Windows Mobile.
Easy-To-Use Interface
Our expert team ensure to integrate easy-to-use features and elements that make the platform user-friendly.
Anti-fraud System
With an anti-fraud system, we ensure to make our casino gaming application free of fraud and data breaches.
Multiple Currency
Our expert team integrates multiple currencies to help people from across the globe to make payments and withdrawals in the currency of their choice.
Social media integration
We can adjoin your social media pages to your casino game software which can give your audience a sense of connection and authentication
Unmatched Casino Game Development Process We Follow
As a leading casino game development company in Singapore, we strive to follow a step-by-step guide to create an exclusive casino game application that offers an immersive gameplay experience. Here is the process we follow:
Here is the blueprint of our road to designing your best casino game software
Pre Development
Market Research
Analysis of the project
Drafting the project plan
Designing technical document
UI/UX design
Test Plan
Finalizing plan
Casino Game Development
Create a gaming module.
Visual effects
Animation creation
Background Environment Creation
Animation aesthetics
Casino game design
Creating sound effects
Module testing
Post Game Development
Third-party integration
QA & Testing
Gauging and evaluating
Final Game Deliverables
Monetization
Upgrades and regular checks
Support & Maintenance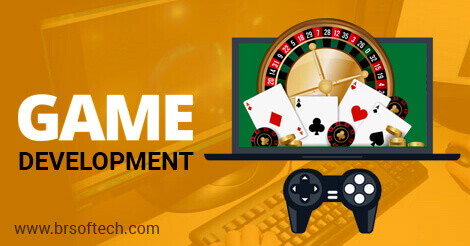 Casino Game Providers in Singapore
BR Softech is a leading casino game provider in Singapore, Our casing game developers behold major technical qualities and are well-versed in casino game development software to lay out the unbeatable casino game in the iGaming industry.
To provide our clients a competitive advantage, we've made sure our casino game developers are up to date on the newest market developments including AR/VR technology, artificial intelligence, and machine learning. Our game developers are also proficient in a wide range of front-end and back-end development technologies, including HTML, JavaScript, Angular, React Java, PHP, NodeJS, and a variety of others. We are able to provide a high-quality gaming experience across numerous platforms thanks to our developers' multiplatform expertise.
Why Choose BR Softech as a Casino Game Development Company in Singapore?
Our expert team of designers, developers, and QA engineers work round the clock to design and develop casino game solutions that are of high value and offer unmatched features that are hard to find.
We aim to follow the utmost transparency and credibility to bring forth tailored and personalized solutions as per the client's requirements.
We are highly driven by the reputation of being the best casino game development company in Singapore and the rest part of the world. Choose us to get: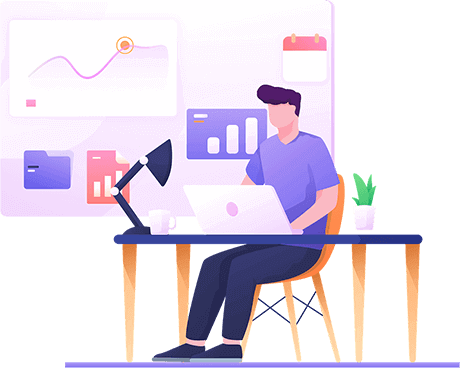 On-time delivery of the project

Experienced team of developers

Latest tech stack

Affordable casino applications

Robust development process
Frequently Asked Questions
Which team members will be involved while developing my casino game?
The required team structure to develop the casino game is as follows: Project manager, UX/UI designer, iOS/Android casino app developer, backend developer, database expert, QA experts, app delivery manager.
How much time does it take to develop my casino game?
Here is a quick glimpse of the time taken in software, app, or casino website development.
- Casino game development planning: 350-400 hours
- Casino game design: 130-190 hours
- Casino game development: 250-300 hours
What is the estimated cost that will occur while developing the casino game?
In the USA it might charge you somewhere between $60,000 to $2,00,000. The cost can be influenced by your choice of casino provider, features, and graphics.
Can I also get a website developed for my casino game?
Yes, a casino website development company like BR Softech can also help you develop a responsive casino website serving your particular needs.
Do you provide machine learning integration in casino games?
Our answer is yes. To enhance the effectiveness of your casino game development, BR Softech can help you embed machine learning and AI-based solutions.
Which technology will you use to develop my casino game?
At BR Softech, we use a variety of technologies to develop casino game applications such as HTML5, Javascript, Typescript, Java, Node.JS, C++, Haxe, and so on. If you have any specific technology on which you want to build your casino game application let us know.
Latest Blog
Intensify your knowledge to navigate your digital transformation with us.
Our Game Services
Our highly competitive and skilled team of game developers offers advanced game development services which are compatible with operating Systems like, Android, iOS, Windows, and more.
USA Office
21 Overlook Ridge Terrace
#523 Revere, Boston,
MA 02151 USA
+1-650-727-6690
India Office
90, 10 B Scheme, Usha Vihar,
Triveni Nagar, Gopalpura Bypass,
Jaipur- 302018, Rajasthan INDIA
+91-7821055537 , +91-9982201414
Australia Office
11 parklands place,
Morwell, Vic-3840
Australia
+61 425 630 321
Canada Office
1193 Main St #3301,
Vancouver, BC V6A 4B6,
Canada
+1-604-360-4433