As a top-rated tic tac toe game development company in the UK, BR Softech aims to develop interactive and user-friendly game applications for multiple screens and platforms such as Android, iOS, and Windows Mobile. We keep an eye on even the minutest details and specifications projected by our clients to exceed the benchmark and pre-defined standards. We keep utmost transparency and quality in mind to develop tailored, customised and ready-to-launch tic tac-toe gaming applications.
12+ Years of Experience
250+ In-House Experts
96% of Projects Completed On Time
97% Retention of Clients
Bespoke Tic Tac Toe Game Development Services
Being one of the magnificent games, tic tac toe is played among players worldwide. Our team of tic-tac-toe designers, developers and quality analysis engineers strive to give you the best tic-tac-toe game software in terms of quality. We maintain utmost transparency, authenticity and accuracy to develop tic tac toe games that help you generate next-level ROI and reach millions of screens. Here is the list of a wide range of tic tac toe game development services:
2D/3D Tic Tac Toe Game App
Live Tic Tac Toe Game Development
Online tic tac toe software
Cross-platform tic tac toe game app
Hybrid, native, and web live tic tac toe game
Unique tic tac toe game design
Unique Features of Tic Tac Tie Game
Single And Multiplayer Game
Visually Appealing Graphics
Why Choose BR Softech as a Tic Tac Toe Game Development Company in the UK?
As a leading tic tac toe game development company in the UK, BR Softech provides a varied range of online game apps and software that keeps up with the demands of the current gaming industry. We keep the utmost security and transparency in mind while developing interactive mobile game development solutions that are highly scalable and credible in nature. Our team of experts are highly trained, skilled and expert in equipping all the tech and functional aspects of the game within the application framework. Choose us to get: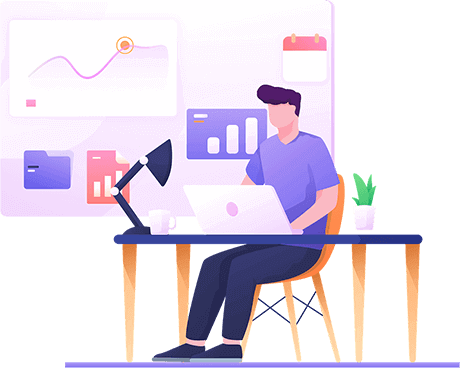 24/7 Technical Support

We tend to provide constant and regular tech support to all our users even after the applications get launched in the market.

Expert Team of Developers

We have an in-house team of skilled game developers who holds great experience in designing and developing feature-packed tic tac toe game application.

Flexible & Customised Solution

We strive to provide our clients with flexible and customised solutions that are all equipped with interactive and engaging features and graphics.

Robust Development Process

Our expert team is experienced in following a transparent and robust development process, having a step-by-step approach to designing and developing a mobile game application.

Seamless communication

We maintain the utmost authenticity and reliability to maintain seamless communication and provide users with interactive and more personalised experiences.
Our Game Services
Our highly competitive and skilled team of game developers offers advanced game development services which are compatible with operating Systems like, Android, iOS, Windows, and more.
USA Office
21 Overlook Ridge Terrace
#523 Revere, Boston,
MA 02151 USA
+1-650-727-6690
India Office
90, 10 B Scheme, Usha Vihar,
Triveni Nagar, Gopalpura Bypass,
Jaipur- 302018, Rajasthan INDIA
+91-7821055537 , +91-9982201414
Australia Office
11 parklands place,
Morwell, Vic-3840
Australia
+61 425 630 321
Canada Office
1193 Main St #3301,
Vancouver, BC V6A 4B6,
Canada
+1-604-360-4433
Frequently Asked Questions
How Much Does It Cost To Develop A Tic Tac Toe Game App?
The development cost of a tic tac toe game application with basic features and functionalities ranges from $25,000 to $35,000. However, the development cost may shoot up depending on the type and complexity of your project.
How Long Does It Take To Develop A Tic Tac Toe Game App?
It takes around 2 to 3 months to develop a tic tac toe game application.
Is It Profitable To Develop A Tic Tac Toe Game App?
Yes, it is profitable to develop a tic tac toe game application as people across the globe still love to play such interesting and interactive games. With an online tic tac toe game application, you will be able to generate high-level ROI and reach a wider audience.
Do You Develop A Customised Tic Tac Toe Game App?
Yes, we develop tic tac toe game applications with your required features and graphics.