Being one of the most trending and interesting games, Satta Matka has always been a hot spot for betters worldwide. This is the reason why Kalyan Satta Matka app and software development is famous among investors for achieving high ROI.
The Satta Matka game was quite popular in the late 70s and 90s, but the charm of this lottery game is still the same in the current era of technology and trends. As a leading Satta Matka game development company in the UK, BR Softech optimises the latest tech stack and tools to develop top-notch Satta Matka software that holds immense value for users worldwide.
We have an in-house expert team of designers and developers who work round the clock to bring forth the most innovative and creative ideas on the digital screen. We ensure to keep our clients in the loop to provide them with tailored and customised solutions under their budget and as per their specifications.
Bespoke Satta Matka Game Development Services
Satta Matka software development is not an easy task and hence requires an expert team of designers, developers, and QA engineers. Hire BR Softech to get top-notch and customised Satta Matka game development services that are highly credible, scalable and reliable. We implement high-quality features, realistic graphics, and the latest technology like AR, VR, AI, blockchain and ML to make fully-functional lottery solutions that are safe and easy to operate.
Our Satta Matka game web & app development services don't end with the launch of the software. It continues till your lottery platforms do well and lead in the market. This means we also adhere to regular checks and upgrades related to the software. From conceptualisation to maintenance, our Satta Matka game developers are here to take away the hassle from you by making your lottery platform from scratch.
Here are the top-notch Satta Matka Game Development services we provide
Satta Matka game design
Satta Matka game software
Third-party integrations
Satta Matka API integration
Satta Matka Game Testing
Wide Range Of Satta Matka Game Development Solutions
As a leading Satta Matka Game Development Agency, BR Softech provides Customised lottery solutions that are well-designed with high-end features and visually realistic graphics. We are highly driven by innovation and creativity, and thus we ensure to reflect the same via our end-to-end Satta Matka game development solutions that are trending and future-ready.
Our expert team is trained and skilled to maintain top-notch quality and safety by incorporating high-end safety protocols and quality standards. We keep on upgrading ourselves to keep up with the market trends and changing customer behaviours. We develop Satta Matka gaming solutions by keeping customer satisfaction and centricity in the mind.
Let's look at some of the crucial Satta Matka game development solutions:
Turnkey Satta Matka Software
White label Satta Matka Software
Customised Satta Matka Software
Crypto-based Satta Matka Software
Blockchain Satta Matka Software
Satta Matka Game Rules
Satta Matka is the most trending lottery game, played by bettors worldwide to earn huge amounts of money in a quick manner.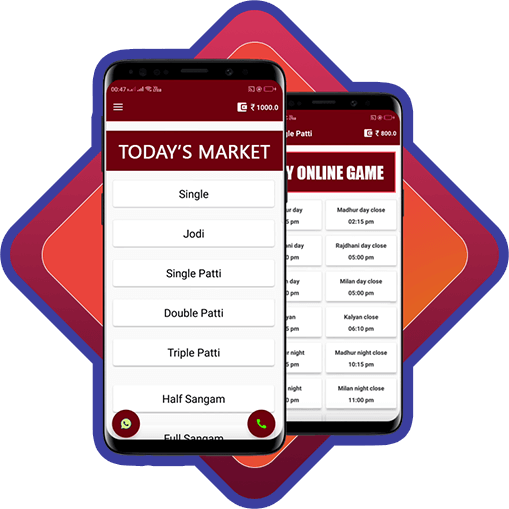 Single Panna

It is the simplest Satta Matka version which includes three digits which are different from each other

Double Panna

It is quite a complex or hard Satta Matka version which has two repeated digital.

Triple Panna

It is one of the rarest Satta Matka game versions which has three digits similar to each other.

Half Sangam

It is a four-digit Satta Matka game version played by bettors.

Sangam

Sangam is a 6-digit and the most rewarding Satta Matka game version.
Rules Satta Matka Software Development Built On
We provide a handful of online game apps and software keeping quality and security in mind. Our aim is to reach the maximum number of users and provide greater gaming, playing experience with mobile game development. Explore all the options and play to create a better chance of winning.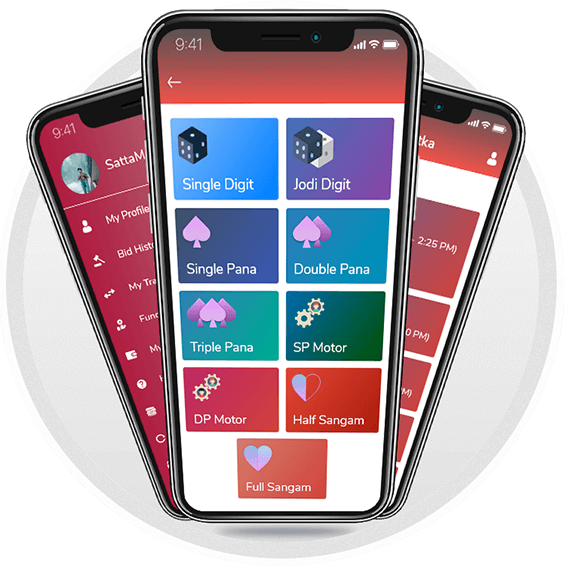 Open shift:

During the open shift, players can choose what number they want to bet and how much they want to bet.

Closing time:

When the shift closes, at closing time, the number used is announced, and on that number, people can also bet.

Close shift:

The betting period has ended and the winner will be announced shortly. After the announcement, the winner will be rewarded with cash or other rewards.

Opening time:

There is once again an opportunity for players to bet and discover their destiny. The announcement of the numbers will be made and players will be able to choose the numbers along with the betting amount.

Jodi:

Players can bet on a combination of numbers of open shifts and close shifts, and when those numbers combine it is known as Jodi. Players can bet on the Jodi to enhance their betting chances.

Declaration of Result:

The result is always declared in a combination of three numbers that are called Panna. The final result is the outcome of the open Panna result and the close Panna results.
Exclusive Satta Matka Game Development Process
Market Research
Get to know your target audience and set the budget for the Satta Matka game.

Concept Design
We tend to create the design of Satta Matka games, including art and animation creation.

Satta Matka Development
Our team of designers and developers incorporate tech stacks and programming languages to develop Satta Matka applications.
Testing and QA
After the development, we tend to implement high-quality testing and QA to enhance the performance of the app.

Launch and maintenance
We tend to launch the Satta Matka app using high-end marketing strategies. Moreover, we maintain the performance of the platform with regular updates.
Types of Satta Matka Games We Develop
At BR Softech, we develop top-notch Satta Matka Game apps that are highly beneficial for your lottery business. Here are the most popular types of Satta Matka games we develop:
Kalyan Satta Matka Game

The Kalyan Satta Matka game is highly famous among bettors and is based on chance or luck.

England Satta Matka Game

It is a very famous betting line. We contribute to the development of England's Satta Matka games.

London Satta Games

We also make London-based lottery games for bettors who are looking for a safe and secure gambling experience.

International lottery games

We specialised in developing international lottery games for bettors who are highly driven by high-quality gambling experience.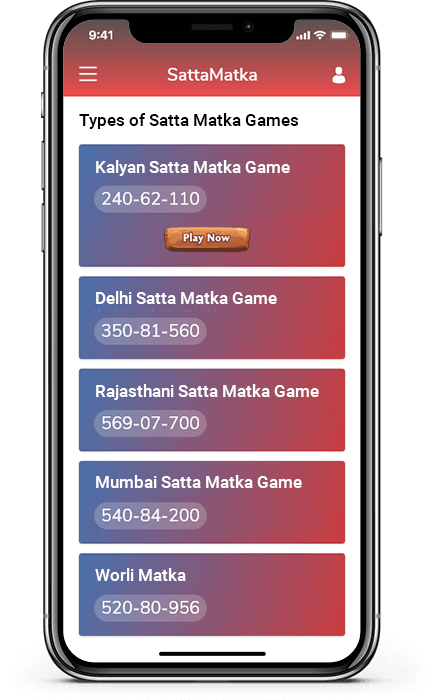 Technologies We Use To Develop Satta Matka Game Development
As a leading Satta Matka game development company in the UK, we implement next-generation technologies to provide uninterrupted and seamless gambling experiences to bettors and punters worldwide. We use the latest technologies to develop trending lottery game apps: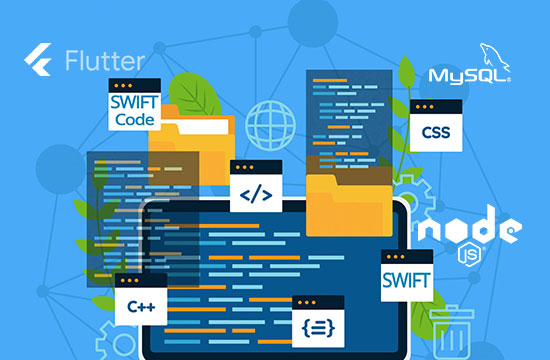 At BR Softech we use the latest technology to develop the Satta Matka game app:-

Linux

Swift

MySQL

Node. js

Kotlin

Flutter

Jquery
Satta Matka Game App Features
We at BR Softech deploy fun and thrilling features that not only provide bettors with a safe gambling experience but also find it engaging and interactive. Here is the comprehensive and crucial range of features that make the Satta Matka game application all-inclusive and unique.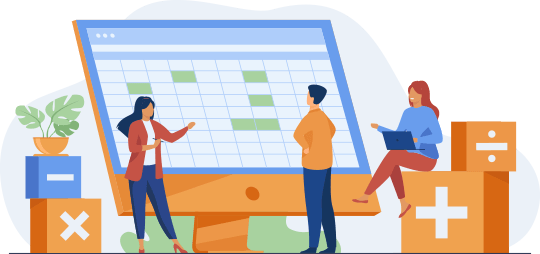 1. Live game: It allows bettors to play feature-rich lottery games from anywhere and at any point in time.

2. Instant Result: Our Satta Matka game app provides bettors with real-time and instant results on the screens.

3. Push Notifications : Our lottery game applications provide push notifications to users to keep them engaged on the platform.

4. Live Chat : Our lottery software incorporated this feature to provide bettors with a live chat feature.

5. Real Players: Our platform welcomes real players from across the globe.

6. Interactive Experience: We ensure to deliver an interactive and engaging betting experience via our Satta Matka game app.
Why Choose BR Softech as Satta Matka Game Development Company in the UK?
We at BR Softech aim to provide 100% satisfaction via our tailored or customised lottery game applications that are made in precision. Our expert team of designers and developers are highly trained to ensure a seamless and safe betting experience for all lottery game players across the globe via end-to-end lottery game development solutions. Hire our lottery game developers to get the latest and feature-rich Satta Matka game development services under your budget. Choose us to get:
On-time delivery of the project
A dedicated team of Satta Matka game developers
Robust development process
Advanced technology stacks
Our Game Services
Our highly competitive and skilled team of game developers offers advanced game development services which are compatible with operating Systems like, Android, iOS, Windows, and more.
USA Office
21 Overlook Ridge Terrace
#523 Revere, Boston,
MA 02151 USA
+1-650-727-6690
India Office
90, 10 B Scheme, Usha Vihar,
Triveni Nagar, Gopalpura Bypass,
Jaipur- 302018, Rajasthan INDIA
+91-7821055537 , +91-9982201414
Australia Office
11 parklands place,
Morwell, Vic-3840
Australia
+61 425 630 321
Canada Office
1193 Main St #3301,
Vancouver, BC V6A 4B6,
Canada
+1-604-360-4433
Frequently Asked Question?
Q1. How Much Time Does it Take to Develop a Satta Matka Game?
Satta Matka game developers take time anywhere from days to months to years. On average the development of the Satta Matka game with basic features takes time between 1 month and 3 months.
Q2. What is the Estimated Cost That Will Occur While Developing the Satta Matka Game?
Snake and ladder game development costs generally range from $9,000 to $25,000.
Q3. Which Technology Will You Use For Satta Matka Game Development?
For the backend, we prefer to use Java and for database requirements, we depend upon MySQL, Oracle, PostgresSQL. The front end of the game app is developed using technologies such as Vue. JS, Angular, Reactive Native, Flutter, and so on. These are just a few technologies we name. Let's connect with us to know more about the technologies we work on.
Q4. Can I Access Our Satta Matka Admin Panel Using Mobile Devices?
Yes, you can access the admin panel of the Satta Matka on your PC or mobile devices seamlessly. Login credentials are required only.
Q5. Where Do You Store All Data of This Satta Matka Game?
The answer to this question completely depends upon you. We prefer to store your Satta Matka game data on highly secured gaming servers. If you have any recommendations for the gaming server, then you may discuss them with us and we will store the data on the chosen server.
Q6. Will You Provide Both The Satta Matka Website & Mobile App Development Services?
Yes, we offer a range of Satta Matka game development services including website development, mobile app development, and software development.