Are you willing to climb a ladder in the iGaming industry with snake & ladder board game development?
You just got yourself covered with one of the finest ladder board game development companies in Singapore and around the world. Our highly qualified staff of senior game designers, developers, and 2D/3D game artists will support your game development idea to the best of their ability to help you succeed and reach the top of the iGaming industry.
Our experienced team can provide services and solutions to your expectations whilst using cutting-edge equipment that is iOS and Android compatible.
Snake & Ladder Game Development Company
Hire highly skilled and knowledgeable snake and ladder game developers in Singapore to help you create your next successful snake and ladder game. They'll put forth their very best effort to deliver the most extraordinary snake and ladder game solutions. Offer the chance to provide you with a remarkable app solution!
BR Softech is the finest app development company with advanced one step forward we provide tailor-made snake and ladder game solutions per the objectives. With the enhanced features and exceptional functionality, our designed mobile gaming applications will provide you with an amazing user experience. We create games that incorporate highly modern technology to elevate your user engagement. Our snake and ladder game developers develop games that are simple to install and can be played on a variety of devices.
We only recruit extremely competent, dedicated, and experienced game developers who can think beyond the box and only produce games that reflect the most cutting-edge cultures. With the help of our top team, turn your dreams into a spectacular reality. We complement our games with excellent UX/UI inputs because we think that what is seen is what is sold. This helps to give the games a distinctive feel and offers an exceptional user experience. We encourage your ideas and are open to connecting because we value variety and transparency. By working together, we can develop a cutting-edge, highly effective snake & ladder game for our game enthusiasts.
Snake & ladder Game Development Solutions
Need a thrilling customized snake & ladder game and looking for the finest Game Development Company in Singapore, well you ought to consider the best recommendations in the iGaming industry, well let's cut the road, and as you have already come to the finest snake & ladder game development company in Singapore, Let us take you through why are we best?
Our highly professional developers give the best and most advanced development services that will make your snake & ladder game stand on the top and give you your dream elevated ROI.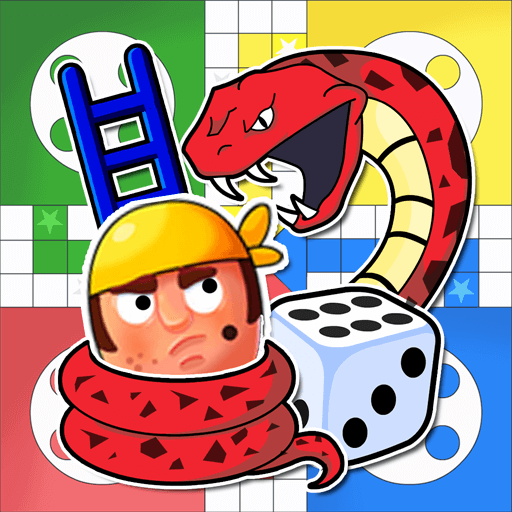 Why Do We Require Snake & Ladder Game Apps?
The survival game is the closest analog to the online game of snake and ladder. In this game, your only reliance is luck since the way you roll the dice is how you proceed.
The modern world has significantly altered both the gaming industry and people's way of life; nowadays, we choose to relax at home with our loved ones rather than travel to a game location. With technology increasingly influencing our daily lives, the online gaming industry is also evolving. With our loved ones, we like playing games to unwind our thoughts and put our minds at ease. We have a talent for developing Snake & Ladder gaming apps with interactive visually aesthetic interfaces and other ultra features that make the game more fascinating. Combine your gaming experience with this survival game by getting a multiplayer gaming option with BR Softech the finest Game Development Company in Singapore
Everyone's favorite childhood board game, Snake & Ladder, has been transformed into an exciting online mobile gaming app thanks to advancements in technology. This multiplayer game, which can be played with 2-4 players, is the ultimate survival game in which The board of snake and ladder game solution will be a grid of 1 to 100 numbered squares with many snakes and ladders to entice the game according to your requirements. The basic purpose of this game is to get through the first box to the 100th while dodging the snakes. The ladders could be used to assist the players to reach the top.
Snake & Ladder Game Development Services
At BR Softech, we've generated a series of popular game applications that offer an easy-to-use gameplay environment with alluring contemporary features, enabling you to have a more engaging experience without having to master the game's rules. You can compare us to all of our competitors in the gaming business, see what our customers have to say about us, and understand that we do what we do best and better than anybody else.
Our highly reliable snake & ladder game development services are the result of the following steps-
Monitoring the Role
Observing the server and its functionality & running on all its platforms before we launch.
Arrangement and Designing
Setting up the programming structure to configure and keep track of the server for the application.
Examining Potential Threats
Utilizing best-practice tools to examine multiple security logging formats to identify potential threats and eliminate them before they have a significant impact.
Remarkable Features of Snake & Ladder Game Development
What you see appealing is what you would try first, Design aesthetics and its functionality is of paramount importance and our team and their unbeatable knowledge can assist you with the best of snake & ladder game development solutions to give you a feature-rich application.
Registration Bonus

Customers will receive a bonus point when they initially open the game app, giving them a head start.

Live assistance

It will link you with a live operator who can help you 24 hours a day.

Play with Real-money Online

People are drawn to this game because it gives a different means of funding and is more engaging and fun to play

Sign-in via Social media

The snake & ladder game app allows you to log in using your social media accounts. Logging in would instantly add social links to your game.

Easy Deposit and Withdrawals

Simple deposit and withdrawal processes make it easier for the users to keep up with the interest and encourage them to play more.
Play As a Guest User

You can use the accessible guest mode to play if you don't want to make an account.

Multiplayer game

You can add your friends and family members, as you can play this game with a maximum of four players.

Email or phone number OTP Verification

We have a verification procedure in place so that we only accept legitimate users. The players must confirm their phone number or email address by providing an OTP

Game and Withdraw history

To ensure the accuracy tab on your pocket while playing, you can examine the games you've played in the past and how much money you've earned or lost.
Get In Touch Snake & Ladder Game Development Service
With Us
Essential Team Structure for Snake & Ladder Game Development
If you've been seeking an expert snake & ladder website development company that is capable of providing services in a step-by-step method, then you have stopped by the right place. For the creation of your dreamy snake and ladder board games, we implement the following team structure:
The project manager or business strategist/consultant
The mastermind: Mobile game app designers
The creators: Mobile game app developers
Quality Assurance Engineer
Marketing and sales manager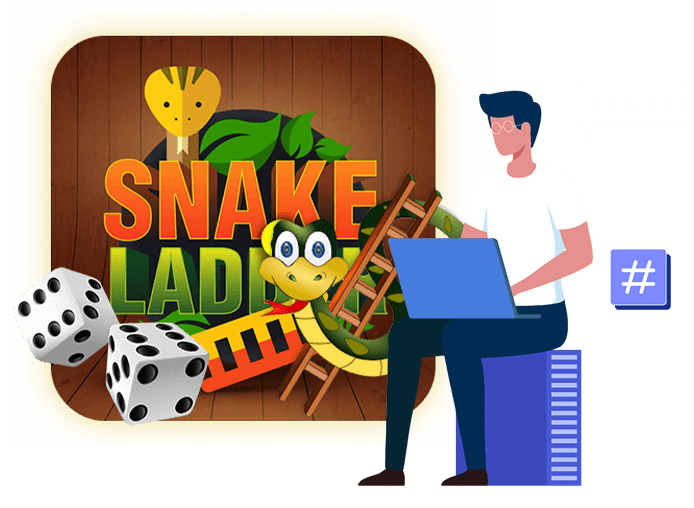 Hire Snake & Ladder Game Developers
With a variety of extremely innovative features in the app, our team of professionals who specialize in snake and ladder game providers offers exceptional services for developing snake and ladder websites in Singapore and around the world. To meet the demands of the client, our skilled snake and ladder developers produce impeccable white label bespoke solutions. To make snake and ladder app creation more approachable and perfect by leveraging cutting-edge technology, we use a variety of programming languages like Swift, Kotlin, Java, and C# With our years of industry experience and our unrivaled staff of skilled and competent developers. To provide the best possible user experience, our mobile gaming apps are compatible with iOS, Android, Windows, and other operating systems
Our Primary Technology Stack
We never compromise on app quality at BR Softech since we only have one vision: to provide the greatest service while making the best use of our resources. As a result, we select the technologies that are most suited for developing games like snake & ladder and other gaming solutions.
Swift or Objective-C for iOS
Kotlin or Java for Android
CSS/HTML/JavaScript for Cordova and PhoneGap
JavaScript for React Native
Cost Evaluation for Snake & Ladder Game App
We are the finest snake and ladder game development company proffering reasonable prices for high-quality software solutions. Although we don't have the cheapest prices among other game service providers, we do offer the highest-quality app with extra-pricey features. Although we do not provide an estimate, we do list some of the elements that can significantly raise your cost.
App platform
App Technologies
App developer's location
App testing
App promotion and advertising after launch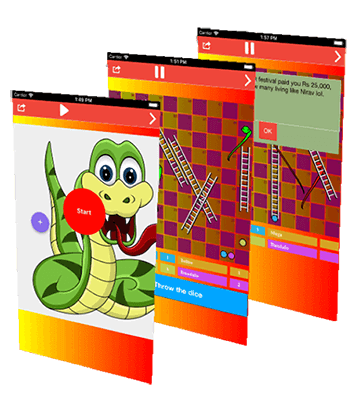 What Makes Our Snake & Ladder App Development Unique From Rest?
With a committed team that does everything in their power to keep clients happy, extensive knowledge, and exceptional experience in the field of developing snake & ladder board games, and as the top snake & ladder game development company in Singapore, we make sure that no matter what service we offer, we put our best foot forward.
Creative and unique concepts by our team for app development
Multi-integration app design for the project
Full CMS support for mobile apps
Best gaming experience through UI/UX
2D and 3D experienced game developers
Assistance from project approval to project launch by the team
You will have a wonderful experience working with our incredibly committed development team if you join us. With our experience and skills, we have developed several applications for real-money gaming. We have a boatload of knowledge in the field, so you may unwind while we provide you with the best snake and ladder game services in Singapore tailored just to your needs.
Latest Blog
Intensify your knowledge to navigate your digital transformation with us.
Our Game Services
Our highly competitive and skilled team of game developers offers advanced game development services which are compatible with operating Systems like, Android, iOS, Windows, and more.
USA Office
21 Overlook Ridge Terrace
#523 Revere, Boston,
MA 02151 USA
+1-650-727-6690
India Office
90, 10 B Scheme, Usha Vihar,
Triveni Nagar, Gopalpura Bypass,
Jaipur- 302018, Rajasthan INDIA
+91-7821055537 , +91-9982201414
Australia Office
11 parklands place,
Morwell, Vic-3840
Australia
+61 425 630 321
Canada Office
1193 Main St #3301,
Vancouver, BC V6A 4B6,
Canada
+1-604-360-4433
Frequently Asked Questions
Q1. How Much Time Does it Take to Develop a Snake & Ladder Game?
Usually, snake and ladder game development takes between 15 and 28 weeks. The time is not constant here, it changes depending on the features and functionalities of your game app.
Q2. What is the Estimated Cost That Will Occur While Developing the Snake & Ladder Game?
Snake and ladder game development costs generally range from $7,000 to $20,000.
Q3. Which Technology Will You Use For Snake & Ladder Game Development?
For the backend, we prefer to use Java and for database requirements, we depend upon MySQL, Oracle, PostgresSQL. The front end of the game app is developed using technologies such as Vue. JS, Angular, Reactive Native, Flutter, and so on. These are just a few technologies we name. Let's connect with us to know more about the technologies we work on.
Q4. Can I Access Our Snake & Ladder Game Admin Panel Using Mobile Devices?
Yes, you can access the admin panel of the snake & ladder game on your PC or mobile devices seamlessly. Login credentials are required only.
Q5. Where Do You Store All Data of This Snake & Ladder Game?
The answer to this question completely depends upon you. We prefer to store your Snake and ladder game data on highly secured gaming servers. If you have any recommendations for the gaming server, then you may discuss them with us and we will store the data on the chosen server.
Q6. Will You Provide Both The Snake & Ladder Game Website & Mobile App Development Services?
Yes, we offer a range of snake & ladder game development services including website development, mobile app development, and software development.