Making the right predictions is the key to successful sports betting, which is also the best way to make some surplus income. Numerous alternatives, such as Betfair, Drafting, Bet365, and many more, are accessible worldwide, providing its players with a wide range of thrilling gambling opportunities.
For those looking to launch a career in sports betting, the majority of mobile app development companies start by creating sports betting apps using the bet356 clone script to boost accessibility and make all games more accessible. In order to engage users and give them an engaging user experience, BR Softech, the best app development solutions provider in Singapore, employs the latest and most recent sports betting scripts.
Sportsbook Script App Development Service
With the world's growing population and its modernization, there are many options available, making it difficult for anyone to choose the best sports betting app development company. Millions of people are interested in sports betting and want to wager at their convenience using the finest app accessible, thus the evolving technology necessitates evolving efforts and methods to stand out in the market where there are many opportunities and appropriate risk management.
We guarantee that with our superior expertise and unbeatable team, we can provide you with exquisitely tailored solutions. We provide a wide range of cutting-edge services with functional features that can simply improve the consumer experience. Capture the best game development company in Singapore and let your game roll.
Sports betting is not luck but developed skills
Sports can never be considered luck as the main factor; you have to have the ability to analyze the game and use your skills, maybe this is the significant reason behind the growth of the sports betting industry. Entrepreneurs and the younger generation are continuously taking part in the sports betting industry.
With our experienced game app developer team, we provide astounding features using the best betting website script that gives its end-user an enthralling yet simplistic interface
iGaming sector is growing thoroughly and with ragging competitors around the world and players, it requires a lot of hard work to stand out in the competition and it is not just developing the game but also giving its users an unmatchable experience to retain them and provide the best service possible.
Create your dream game with the finest game development company in Singapore and the iGaming sector.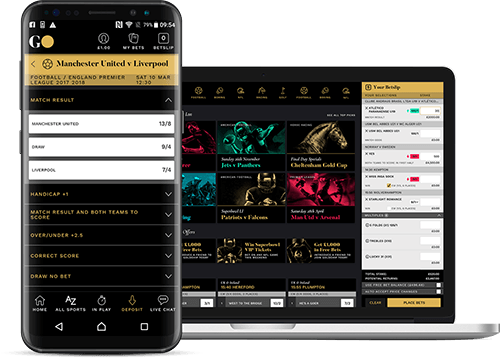 How to choose the best Betting App Development Company
We prefer not to brag about ourselves, but we would encourage you to read our customers' reviews and testimonies instead. We provide you with the most dependable and capable online sports betting application with incredibly dynamic features to help you advance your business.
With the help of the bet365 clone script, our highly skilled developers create online games that are top-notch while considering the current trends. To give you the finest UI for the best gaming experience, we have developed robust sports betting applications. With our amazing solutions and services, you may intensify your sports betting experience.
Providers of our white label sportsbook clone script Deliver the following:
Live feed and real-time simulations
Give advantage over traditional on-site betting
Helps you compare odds from multiple bookmakers
Allow users to unfold betting experience
Give users live feed options with numerous games
Top Sports Betting Games
Sports betting applications could be referred to as the finest accomplice for sports lovers and sports betting companies. We offer a variety of bet365 clone scripts with amazing features as well as other sports betting game scripts. Here is a list of the best sports video games. We have created a large number of the greatest sports betting games with captivating elements to provide their customers with an enriching adventure.

Football
With us, the football betting clone script gives a fantastic platform that offers its fans an enthralling experience.

Baseball
Baseball clone script is becoming increasingly popular, and millennials from this generation are becoming more interested in the game.

Basketball
The entire basketball betting game clone script software creation procedure is greatly simplified by our talented developer. It is one of the most captivating game

Hockey
Hockey is one of the best games and utilizing a hockey betting clone script that provides an excellent opponent, you may play the best game possible.

Cricket
Cricket is a religion in every country, and using a superb cricket betting script will help you elevate your business in the iGaming market.

Tennis
BR Softech Singapore is the ideal option for you if you're seeking the best Tennis app development firm that makes use of the best Tennis betting clone script.

Golf
We provide apps with a variety of features to help you improve your business and differentiate yourself from the competition. For its users, our golf betting script has proven to be the icing on the cake.

Boxing
Boxing enthusiasts are widely renowned for their physical characteristics. We'll give you the top boxing betting strategy so that everyone can carry out their plans as envisioned.
Features of our Advanced Sports Betting Website Script that you should activate in your game
For sports betting, we are providing you with the best pre-built open-source bet365 clone script, which will make your gaming experience exciting. Additionally, because the gaming software is easier to use, gamers will find it more comfortable thanks to its user-friendly features. These are the best pre-built open-source sports betting scripts.
One-Touch Betting

a one-touch betting facility's supreme convenience. Users can easily place bets online. without any time-consuming, long procedures. The directions are all extremely carefully set out, as they were created with the ease of every age range in mind.

In-App Purchase

The in-app purchase is more trustworthy, which aids in keeping customers and provides an ease to consumers.

In-App Advertising

By only showcasing adverts, we hope to give our clients the highest level of profitability and improve their income model. These in-ad programs are the greatest ones for avoiding jams while playing because they are placed so intelligently.

Virtual Currency Betting

Players can bet virtually as we believe in endless convenience that can match customer requirements. Sports enthusiasts can quickly bid with a virtual currency like Bitcoin or cryptocurrency.

Bet on Real Matches

Through our extremely sophisticated and adaptable websites, users may effortlessly wager on actual sporting events. The most popular websites in the iGaming sector are our betting sites.
Social Sharing

Share your scorecard on additional social media platforms to establish your credibility in front of your friends. Sharing the list of world leaders is a perfectly appropriate platform that can be warmly embraced by a sizable number of individuals.

High-Tech Security

We give enhanced and top-tier security and anti-fraud systems that promote dependability and trust. Our software includes incredible firewalls that shield it from malicious attacks like viruses and other malware as well as unanticipated factors.

Multiple Betting Support

Get multiple betting options with class-apart features that can easily enhance the user experience. Our app offers players the ability to bet simultaneously on numerous games according to their preferences.

User Profile and Bio

Users can build their profiles since we offer user-friendly apps that allow them to easily update their profiles. Players may check their opponent's profile during live betting at their convenience.

Live Score

Utilize these cutting-edge sports betting applications to receive real-time score updates on your smartphone. These features can assist you in planning your strategy and subsequent bet move.
Sports Betting API Service We Can Provide
List of the Panel
We provide consumers with a wide range of options in sports betting development to help them avoid risks related to bids. We at BR Softech try our best to give the best sports clone script in Singapore and around the world. With us, everything is flexible thanks to our amazing features, including the match schedule, the calendar, the scorecard, and many other vital features that are crucial when creating a fantastic betting app employing a sports betting clone script. These are substantial panels that offer useful features.
User Panel
Register yourself with a unique identification
Create user account
Select the sport of your choice
live feed
Get proper information
Increase Revenue with In-app Purchases
Ensure Easy Navigation
Days, Schedules, and Calendars
Updates on all match schedules
Betting guide
Booking Panel
Create a Bookmaker Account
Set Payment Details
Ease of User Management
Send or receive Notification
Providing Live Feed
Customer Support
Change Availability
Approved and Reject option
Admin Panel
Manage Different Games
User Account Management
Finance Management
Risk Management
Interactive Dashboard
Bookmaker Management
Payment Management
Marketing Management
Live Feed Management
Customer Support
Secured Payment
Hassle-free security
Benefits of Using Betting Clone Script like Betfair
Time-Saving

We provide you the chance to start this profitable business as soon as practicable. Our talented developers work quickly and efficiently to create amazing games so that you can spend your days promoting rather than developing them.

Low cost

We aim to proffer high-quality services at reasonable pricing that can easily speed up and ace up your business in consideration of the enormous growth in the sports betting market.

Live Testing

Our live testing makes sure that our sports betting software complies with industry standards and that all the features perform as expected and smoothly
Check Work Performance

The greatest clone script can help you draw in millions of customers and keep them coming back because sports betting sites constantly monitor and improve their performance.

SEO Friendly

By carefully examining your business model and target markets, a Great SEO Friendly team can help you increase the reach of your product. Create amazing SEO strategies while working around needs by following the most recent trends.

Quick and Easy Launch

Our team of skillful developers spends a lot of time on things to develop any app. From scratch, we obviate all the market research and planning design, and other product research that makes everything faster and keeps everything up to the standards of the iGaming industry.
Betting Site Clone Script We Can Provide
Our betting exchange software is modern and amalgamated with great functionalities and is completely risk-free. We never intend to boost but our team is incredible and has been in the industry and posses with great knowledge, and we develop anything and everything using our knowledge and skills. For sports betting websites like lotusbook.com, Skyexchange, and Diamond Exchange, we provide numerous app clones.
We are committed to providing you with the best bet365 and Betfair clone scripts.
Quality service is our topmost priority
Provides end-to-end business solutions
Ensures mutual benefit
Offer Affordable Services
Maintain healthy relationships with the clients
Some famous Sports betting Clone Script
betfair clone script
bet365 clone script
pinnacle clone script
betonline clone
Betfred clone
1xbet clone
Betway Cone
DRAFTKINGS CLONE
888SPORT CLONE
WILLIAM HILL CLONE
BR Softech Similar solution
Sports betting website development is the ultimate solution for those who want to convert their interest into a billion-dollar business as the iGaming industry is elevating its wings tremendously

BR Softech is one of the leading, and fastest-growing game software development companies in Singapore and around the world, our sports betting game services combine security and reliability for better results.

Our virtual betting game development companies are serving high-quality services and responsibilities
BR Softech can proffer enticing and ultra-modern fantasy sports mobile apps for iPhone and Android platforms.

BR Softech is known for providing a customized and ultra-smooth fantasy sports software development company.

We have the flair for generating large applications using sports betting clone scripts that can draw in millions of users and keep them interested.sg/
Why Should You Choose BR Softech for Sports Betting Scripts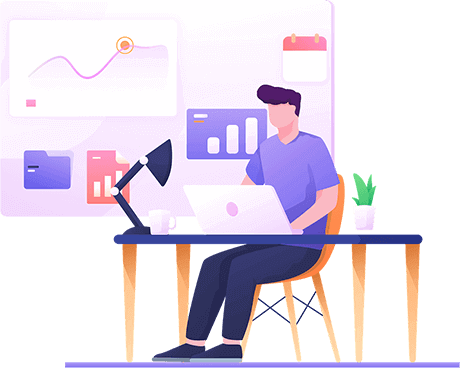 Customized Solutions

Our focus is to create trustworthy, effective solutions by carefully analyzing market demands.

Confidentiality

Our team of experts lowers the risk of exploitation of sensitive data by maintaining confidentiality and keeping our client's profile private and updating great firewalls

24x7 Dedicated Support

We constantly make sure to help our clients as much as we can and are there for them anytime they need us.

Experienced Team

Our team and skilled knowledge & expertise will assist you with one of the finest game developments & solutions
Frequently Asked Question?
Any sports betting website that offers activities from credible sportsbook API suppliers must have a working license, consistent payouts, encrypted communication, and a strong player base.
Determine your business requirement
Check online reputation
Verify certifications and permits
Search unique yet competitive features
The entire support needed for the sports betting website and app are stated below:
Safety from hackers
Maintenance
Development and design issue maintenance
Upcoming Version Updation
Payment assurance
Latest Blog
Intensify your knowledge to navigate your digital transformation with us.
Our Game Services
Our highly competitive and skilled team of game developers offers advanced game development services which are compatible with operating Systems like, Android, iOS, Windows, and more.
USA Office
21 Overlook Ridge Terrace
#523 Revere, Boston,
MA 02151 USA
+1-650-727-6690
India Office
90, 10 B Scheme, Usha Vihar,
Triveni Nagar, Gopalpura Bypass,
Jaipur- 302018, Rajasthan INDIA
+91-7821055537 , +91-9982201414
Australia Office
11 parklands place,
Morwell, Vic-3840
Australia
+61 425 630 321
Canada Office
1193 Main St #3301,
Vancouver, BC V6A 4B6,
Canada
+1-604-360-4433