BR Softech is a pioneer in Metaverse Game Development and focuses on taking game development to the next level by incorporating various future-generation technologies like blockchain, VR, AR, and IoT. The Metaverse allows users to explore a 3D virtual reality using three-dimensional Avatars that can be entirely customised according to the player's requirements.
Being a leading Metaverse Game Development in the United Kingdom, BR Softech offers a wide range of Metaverse Development Services that are developed using the latest technology stack and sophisticated features in order to provide an engaging and immersive user experience.
Metaverse Game Development Company in the UK
BR Softech is internationally recognised for its highly-personalised and cutting-edge Metaverse game development solutions that are bespoke and tailored according to the client's requirements. Our developers make it a priority to utilise their innovation and creativity to develop high-end feature-packed Metaverse solutions.
Take your business to the next level with our highly interactive, and engaging blockchain-based Metaverse platforms where players can create 3D Avatars, explore, and conduct various activities within the open-world virtual reality. We create next-generation and future-ready Metaverse game development solutions that scale higher and ensure hefty profits for your business.
Our End-to-end Metaverse Game Development Services
BR Softech offers highly customised, end-to-end Metaverse game development services that are robust and scalable. Our developers are well-versed in next-gen technologies and have developed several Metaverse game applications for iOS, Android, and the Web.
AR/VR Games

Our skilled team of Metaverse developers develop engaging Metaverse platforms by utilising AR and VR technology to provide an immersive open-world virtual reality gaming experience.

NFT Game Development

Leverage the power of valuable NFTs to power your Metaverse platform and ensure a highly secure and robust blockchain environment.

3D Environment Development

With the help of 3D reconstruction technology, our developers create highly immersive Metaverse platforms with intricately defined 3D routes and maps.

Play-to-earn Game Development

With a team of dedicated blockchain developers that excel in developing cutting-edge P2E games that provide monetary incentives to users.
3D Avatar Development

Enhance your Metaverse experience with the help of highly interactive 3D Avatars that can be entirely customised according to the user's preference.

Decentralised Gaming Platform

With the help of blockchain technology, our developers strive to offer a completely decentralised experience where users can take true ownership of their in-game assets.

Latest Technology Integration

Our developers incorporate the latest technologies like AR/VR, AI, IoT, and APIs into the Metaverse gaming platform that ensures a highly interactive and engaging game environment.

UI/UX Design Development

Enhance the feel and experience of your Metaverse gaming platform by incorporating an aesthetic and easily navigable user interface that provides a seamless gaming experience.
Metaverse Game Development Solutions
As a premium Metaverse Game Development Company in the UK, our team of developers always strive to come up with innovative solutions that will help your business scale higher and ensure a high return on investment.
Decentralised Gaming Platform
Our Metaverse game development solutions provide developing a decentralised platform based on the blockchain that is not governed by a central regulatory authority and provides true ownership of in-game assets.
Gaming NFTs
We also develop gaming NFTs and allow users to trade and sell the in-game assets within the Metaverse gaming platform so players can earn while they play.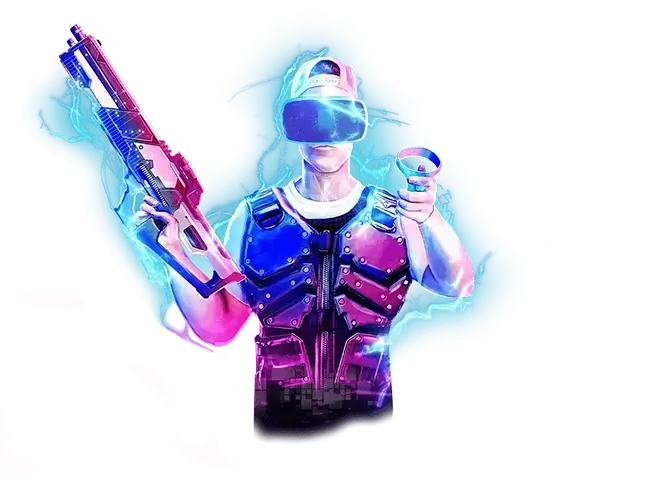 3D Gaming Environment
Tapping into the potential of 3D reconstruction technology, our developers excel in building a personalised 3D gaming environment.
Play-To-Earn Games
We develop cutting-edge Play-to-earn games that provide monetary benefits to users. These games allow users to win hefty rewards just by completing in-game missions and quests.
Gaming Marketplaces
We develop highly competitive Gaming marketplaces where users can trade, sell, and purchase in-game assets and interact with a like-minded community.
Role-playing Games
Enjoy the game while in the main character's shoes with our cutting-edge role-playing game development that attracts the user's attention.
Our Wide Range of Metaverse Games
Our dedicated team of Metaverse developers develop a wide variety of Metaverse games packed with sophisticated features, advanced graphics, and next-gen technology to drive more traffic towards the Metaverse platform.
Exclusive Features Incorporated In Our Metaverse Games
As a leading Metaverse game development company in the UK, our Metaverse games are incorporated with the most sophisticated features that drive traffic towards the game.
Integration of Blockchain

Our Metaverse game development solutions are integrated with blockchain technology that provides a decentralised ecosystem which is highly secure.

3D Environment

Our skilled Metaverse developers use 3D reconstruction technology to create an interactive 3D environment filled with 3D Avatars, objects, and NPCs to deliver a top-notch Metaverse gaming experience.

Safe & Secure Payment Gateways

Our Metaverse game development solutions are integrated with secure payment gateways based on the blockchain network that protects the user's information and also provides multiple viable payment options.

Visual Reality Platform

Using advanced VR technology, we develop a highly advanced Metaverse platform that offers a seamless virtual reality experience.
Refer & Earn

The Metaverse game also offers users the ability to invite their friends and family to the platform. Moreover, users get additional rewards whenever a player joins the gaming platform through their invite link.

Play 2 Earn Game

The Play 2 Earn feature is incorporated into our Metaverse platform solutions which provide users with the ability to earn real money by playing engaging games in the Metaverse.

Multigaming Platform

Enjoy a wide range of Metaverse games with our highly advanced and next-gen Metaverse multigaming platforms.

Crypto and NFT Wallets

We develop Metaverse platforms with in-built NFT wallet support so users can securely store and use their digital currencies and NFTs in our Metaverse platform.
Benefits of Our Metaverse Game Development
Business owners and users can reap various benefits with our Metaverse Development Solutions. Partner with BR Softech and avail the following benefits: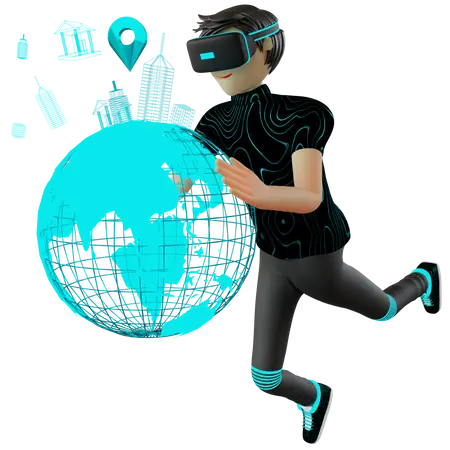 High ROI

Metaverse is a futuristic technology that can prove very beneficial to users in the future. Investing in Metaverse development can be incredibly profitable for your business and yield exciting returns.

Robust Security

Our Metaverse platform solutions are based on blockchain technology which provides enhanced security and transparency to the decentralised Metaverse platform.

Massive Userbase

The Metaverse is a hot topic in the online gaming industry. As a result, the majority of players gravitate towards Metaverse platforms to enjoy highly immersive and exciting gameplay experiences.

Engaging 3D Environment

Our Metaverse NFT game development solutions are integrated with robust and immersive 3D elements like characters, ecosystems, objects, and NPCs which provide an overall engaging and visually pleasing Metaverse experience.

Active Community

Metaverse is an emerging technology and as a result, it has a huge community where information and regular updates are shared by active Metaverse players.
Our Comprehensive Metaverse Game Development Process
We follow an agile approach based on a predetermined set of protocols to create high-performing and efficient Metaverse game platforms.
Choose the Blockchain Network
Create an Engaging Storyline
Develop the Game Ecosystem
Development of the Metaverse
Testing & Quality Analysis
Metaverse Game Development Technology Stack
Our skilled team of developers are well-versed in the latest technologies and uses their in-depth knowledge to create interactive and immersive gaming experiences that are compatible with multiple screens and devices.
HIRE DEVELOPER
Technologies in the Metaverse (same as BRsoftech.com)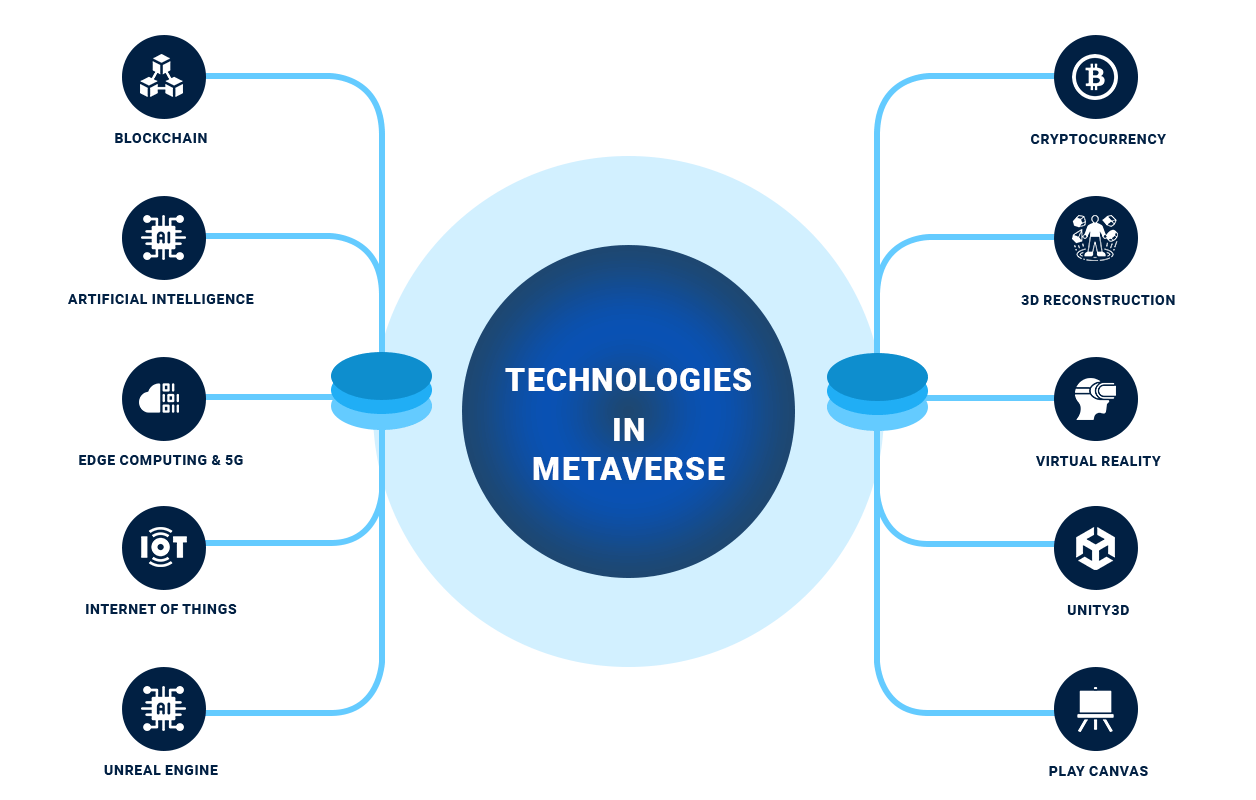 Why Choose BR Softech for Metaverse Game Development?
Metaverse Game Development is a hot topic in the gaming industry. The emerging technology is getting more popular day by day and is here to stay. Investing in a Metaverse platform can be highly beneficial for your business and can provide huge incentives. Partner with the best Metaverse game development company in the UK and get the following benefits:
Customised Metaverse Solutions
Aesthetic and User-friendly UI
Round-the-clock Customer Support
FAQ
Metaverse Game Development Cost is dependent on various factors. On average, a native-platform Metaverse game with basic features and functionalities can range somewhere from $50,000 to $60,000. However, if you want to develop a cross-platform game with advanced features, you will have to invest around $100,000.
Yes, we provide customised Metaverse development. Our customised solutions are bespoke and tailored according to the client's requirements.
The average duration of Metaverse game development depends on the size of the development team. On average, a full-cycle Metaverse game development can take up to 3 to 6 months.
Yes, we can create games in the Metaverse with the help of dedicated Metaverse developers that have an in-depth understanding of the platform and various other technologies needed for development.
Latest Blog
Intensify your knowledge to navigate your digital transformation with us.
USA Office
21 Overlook Ridge Terrace
#523 Revere, Boston,
MA 02151 USA
+1-650-727-6690
India Office
90, 10 B Scheme, Usha Vihar,
Triveni Nagar, Gopalpura Bypass,
Jaipur- 302018, Rajasthan INDIA
+91-7821055537 , +91-9982201414
Australia Office
11 parklands place,
Morwell, Vic-3840
Australia
+61 425 630 321
Canada Office
1193 Main St #3301,
Vancouver, BC V6A 4B6,
Canada
+1-604-360-4433