BR Softech is a top Teen Patti game development company in India. We have a team of certified Teen Patti game developers that excel in providing feature-rich 3 Patti gaming apps on platforms like Android, iOS, and Windows. We focus on quality and strive to develop a responsive and tech-backed app for our clients. Our developers also provide customised Teen Patti game solutions that are tailored to our client's requirements.
Teen Patti is one of the best games that is being played among game enthusiasts. It offers lucrative business opportunities for mobile game app developers in India & USA. Our team of Teen Patti game developers, designers, and programmers strive to give you the best Teen Patti game software in terms of quality.
Teen Patti Game Development Services
At BR Softech, we use advanced tools and technologies to provide cutting-edge Teen Patti Game Development Services to deliver you the exact gaming solutions you want. Here are our services-
We develop an appealing live 2D & 3D Teen Patti game app using the latest technologies.
Our Live 3 Patti game includes a match feature with quick turnover and game refresh capabilities.
Experience the finest Teen Patti card game and Teen Patti game app solution provided by highly skilled developers.
Our online 3 Patti software providers implement chat and messaging features for the social gaming experience.
We provide a live Teen Patti game app with cross-browser functionality.
Experience the expertise of Teen Patti software developers and get the advanced management portal.
We pay attention to the programming of the payout percentage and play-win ratio.
Our 3 Patti Games include standard functionality and features.
We use advanced technology for our innovative and unique Teen Patti game designs.
We develop native, hybrid and Web live Teen Patti games for smartphones and desktops.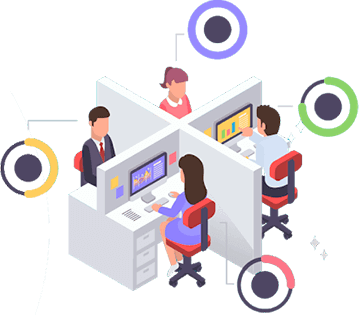 Hire Teen Patti Game Developers
Our Teen Patti Game Developers are industry experts and excel in developing high-quality and feature-packed Teen Patti game software. We strive to take the client's suggestions into account and aim to create a bespoke product that meets the client's needs. Our certified team of 3 Patti developers understand the needs of the audience and strives to create a game app that stands out in the market.
Hire Teen Patti Developers
Exclusive Features of Teen Patti Game Software
Being the best Teen Patti Gaming Company, BR Softech develops responsive and feature-rich Teen Patti Game Development Solutions for our valuable clients. Take a look at the features included with our 3 Patti Game.
Multiple Payment Gateways
Team Structure Required for Teen Patti Game App Development
Android or iOS Game Developers
Teen Patti Game Modes
Take a look at the game modes available in our Teen Patti Game App.
Play Joker

Players have two closed and one open card. That one free card will be called the private joker of the player and can be played at any time.

Multiple Variations

The 3 Patti game app includes multiple variations including Mufflis, Auction, AK47, Hukum, etc.
Open Table

Play with anyone all around the world in a real money Teen Patti game.

Private Table

Create a private table and invite your friends to play with you.
Different Variations Included in Our Teen Patti Game Software
To make the Teen Patti game app more interesting and engaging, we include different variations of the 3 Patti games.

Hukum

Joker Hunt

Mufflis

Auction

999

AK47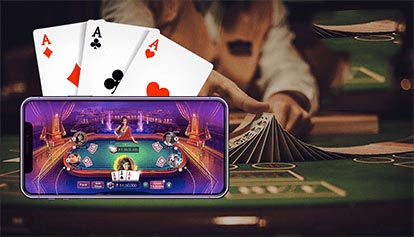 Chatbot Development and Integration with Teen Patti Game
BR Softech ensures to provide you with the best-in-class gaming app services. Our company integrates chatbot support with the 3 Teen Patti game app.
It will allow players to chat with each other while playing. It will help them to interact and understand the game better. Our company also provides advanced analytical tools to clients for benefits like automatic timeouts and loss limits.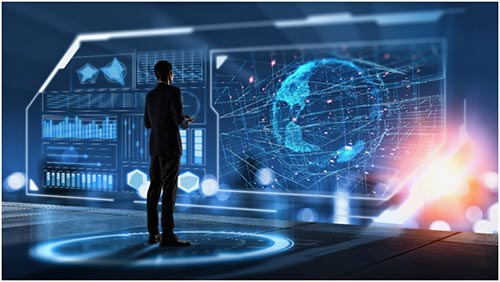 Teen Patti Game Apps Integrated with Machine Learning
In this innovative and consistently changing world, machine learning in game applications is providing numerous advantages. BR Softech uses this technology to generate Teen Patti mobile game apps for changing the internet gaming arena. It also provides great benefits like customer acquisition, game customization, and revenue maximization. We have also integrated the advanced analytics dashboards to observe the metrics and real-time data capturing for game refinement.
Teen Patti Game Development Process
As a leading game development company in India & USA, BR Softech follows an agile and strategic approach to develop supreme-grade Teen Patti game apps for multiple platforms.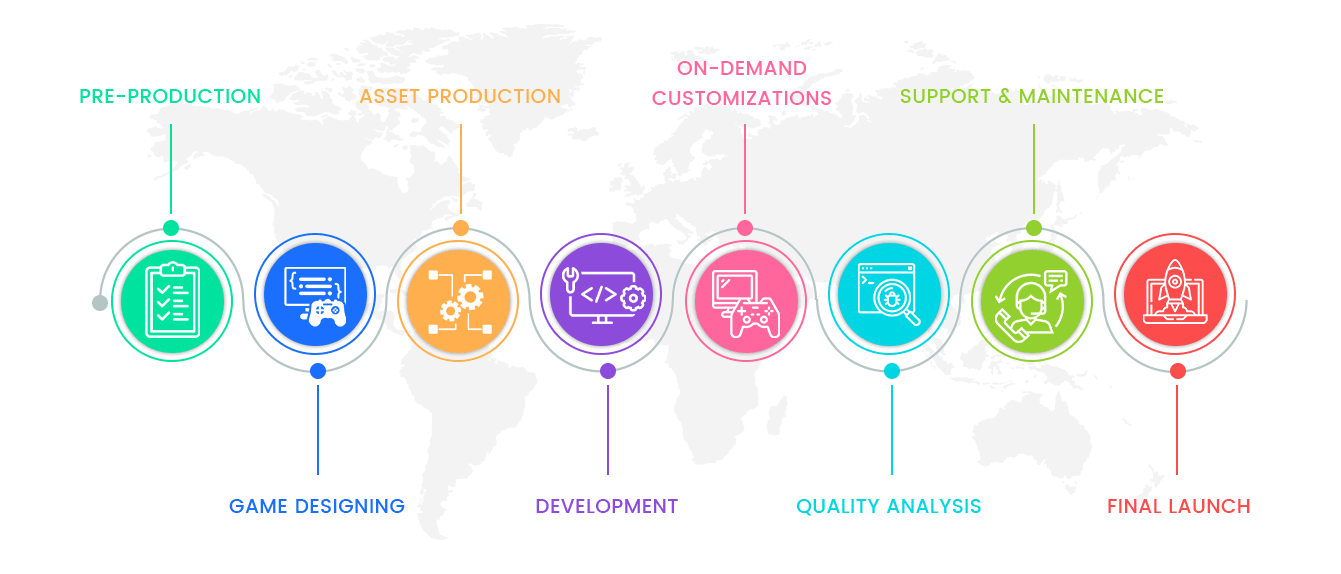 Why Choose BR Softech for Teen Patti Game Development Company in India?
As the top Teen Patti Game Development Company in India, we utilise our knowledge and skills to research the market and develop an excellent Teen Patti game app that provides an engaging and immersive gaming experience to end users. We prioritise customer-centricity and strive to create a game app that ensures the utmost client satisfaction.
Expert Teen Patti Software Providers
Cross-platform Compatibility
Customised and Bespoke Development
Integration of the Latest Technologies
Our Game Services
Our highly competitive and skilled team of game developers offers advanced game development services which are compatible with operating Systems like, Android, iOS, Windows, and more.
Frequently Asked Questions
Ans. The cost to develop a Teen Patti game is influenced by various factors and your requirements. On average, it would cost around $5,000 to $10,000 to develop a single-platform app. However, this is just an approximate cost and the actual cost may vary depending on your requirements.
Ans. Yes, there is a huge market for online card games. Teen Patti is among the most played card games in India. We will provide you with a feature-rich app that stands out in the market.
Ans. With over 10 years of experience, we have developed a variety of games for different genres. Our skilled team of 150+ employees are experts in mobile game development and are proud to be part of the best gaming company in India.
Ans. It takes around 2 to 3 months to develop a Teen Patti game app from scratch. The timeline can be increased depending on the features and complexity of the game.