As a leading IoT healthcare solutions development company in Hong Kong, we strive to provide highly automated and innovation-driven healthcare solutions that are hard to find. We aim to make the best use of advanced technologies like AR, VR, AI and ML to create tailor-made and hyper-personalized healthcare applications for different use cases and domains.
Our different smart healthcare solutions help hospitals take their operational efficiency and functionality to the next level. Moreover, we also provide cutting-edge smart healthcare services like remote care, high-performance medical imaging, and enhanced edge computing systems.
Smart Healthcare Solutions
With the advent of technologies like AI, AR, VR and MR, we strive to provide patient-oriented and robust healthcare solutions. IoT is one such technology that has not only transformed the healthcare sector in general.
What Makes BR Unique?
Being a leading smart healthcare solutions provider, we strive to offer exceptional and unique services:
Real-time provision and reporting
End-to-end communication and interaction
Threat management
Timely alerts
Regular visits at home through smart devices
Quick data analysis
Medication management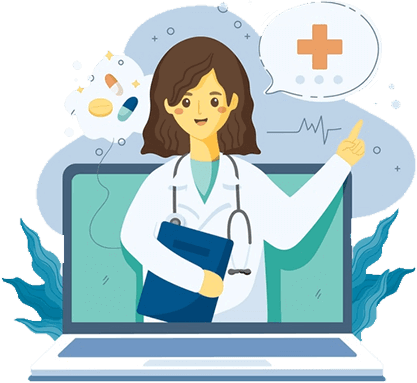 What Are IoT Smart Healthcare Solutions?
IoT smart healthcare solutions are enabling devices and interaction between patients. These solutions have enabled medical professionals to use remote monitoring and better patient care. It also benefits patient diagnosis and engagement as communication and interactions have become seamless through smart healthcare solutions.
Exclusive Features of IoT Smart Healthcare Solutions
With the advancement of technology and tech trends, we offer high-level and supreme-quality IoT smart Healthcare solutions that feature a user-friendly interface, appealing graphics, and next-level technologies.
Chronic Disease Management

Our IoT-enabled healthcare solutions take care of serious chronic diseases, including cancer, heart issues and diabetes.

Home-Based Care

IoT-based devices are used to check the vitals and healthcare details of the patients to provide them with proper diagnoses at home.

Protective Care

In order to prevent you from future illness and life threats, we ensure to provide users with full-fledged protective care.
Patient-Generated Health Data

PGHD includes crucial health data of the patients such as treatment history, age, illnesses, past records, etc.

Remote Patient care

After the pandemic, the concept of remote patient care by providing them with constant monitoring and regular medical checkups.

Short-term care

The concept of short-term care is very beneficial for those who are suffering from acute and not-so-serious illnesses.
End-to-End IoT Healthcare Solutions
As a leading smart IoT-enabled healthcare development company in Hong Kong, we strive to provide 100% clients via transparent and next-generation solutions that are scalable, and competitive. Our exclusive development solutions offer them with:
Enhanced patient experiences
Removing operational costs
Improvement in treatment results
Benefits of IoT in Healthcare
The healthcare sector has witnessed a paradigm shift after the pandemic and the introduction of advanced technologies like IoT, AI, and VR.
Efficient management of medicines
Our smart solutions have the potential to manage medicines and drugs by helping hospitals track everything in the most efficient manner.
Convenient patient care
Our smart solutions provide patients with flexible and convenient patient care from the comfort of their homes.
Cost-Effective Solutions
We provide clients with the most economic and affordable medical solutions that are highly scalable.
Improved Treatment Outcomes
Our smart and IoT-enabled solutions offer high-quality features and patient support systems that provide enhanced treatment results.
Reduced Errors
Our developed healthcare solutions keep errors or glitches at the bay to provide clients with the utmost convenience.
Enhanced Experience
Gone are the days when patients had to regularly visit the hospitals. With the advent of technology and IoT-enabled healthcare, checkups have become a few-clicks step.
Importance of IoT in Healthcare
IoT has been widely adopted in healthcare for multiple reasons. Some of them are listed below: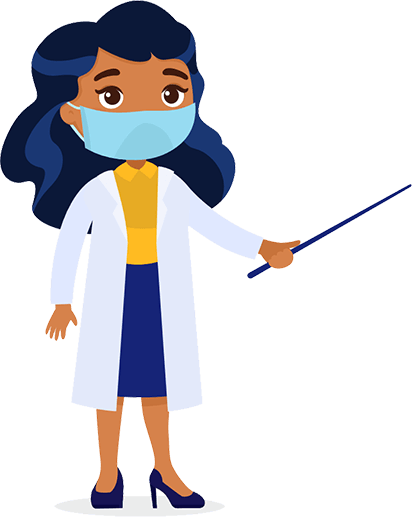 Efficient Tracking of staff patients and resources
Maximized patient management
Health & wellness improvement
Promoting patient-centric education
Availability of critical hardware
Instant availability of emergency aid
Why Choose BR Softech as an IoT Healthcare Development Company In Hong Kong?
The healthcare industry has become modern with the advent of the latest technologies like IoT. We are highly driven by the reputation of being the best IoT healthcare development company in Hong Kong and the rest of the world. Our in-house certified team of developers work round the clock to bring forth the most innovative and up-to-date solutions for patients across the globe. Choose us to get:
On-time delivery of the project
Experienced team of developers
Cross-platform development
Frequently Asked Questions(FAQs)
Q1. How Much Does It Cost For IoT-Enabled Healthcare Applications?
On average, it costs around $20k to $30k to develop IoT healthcare applications.
Q2.How Long Does It Take To Develop IoT-Enabled Solutions?
It takes around two to three months to develop IoT-enabled solutions from scratch.
Q3. Do You Provide Customized IoT Enabled Applications?
Yes, we provide customized IoT-enabled applications with high-end features and realistic graphics.
Latest Blog
Intensify your knowledge to navigate your digital transformation with us.
USA Office
21 Overlook Ridge Terrace
#523 Revere, Boston,
MA 02151 USA
+1-650-727-6690
India Office
90, 10 B Scheme, Usha Vihar,
Triveni Nagar, Gopalpura Bypass,
Jaipur- 302018, Rajasthan INDIA
+91-7821055537 , +91-9982201414
Australia Office
11 parklands place,
Morwell, Vic-3840
Australia
+61 425 630 321
Canada Office
1193 Main St #3301,
Vancouver, BC V6A 4B6,
Canada
+1-604-360-4433