BR Softech is a trustworthy and reliable Poker game development company in Hong Kong that prioritises customer satisfaction. We ensure to deliver a highly-sophisticated game software that is integrated with the most advanced technologies and features that greatly enhance the gaming experience. Our Poker game development solutions are compatible with platforms including Android, iOS, Windows, and the Web. We aim to surpass the benchmarks set by our clients by exceeding their expectations and delivering robust and innovative Poker game apps that stand out in the competitive market.
Top Poker Game Development Company in Hong Kong
Being the top Poker Game Development Company in Hong Kong, BR Softech leverages recent innovations and creativity to develop feature-packed and top-notch Poker game development solutions. With over 10 years of experience, we are known globally for delivering next-gen Poker gaming apps, software, and websites that are scalable and reliable. Our mission is to fulfil our client's expectations by implementing the latest technologies and tech trends.
Take advantage of our cutting-edge and next-gen Poker game development solutions that stand out in the competition and become a market leader. Our Poker game apps run seamlessly and are free of bugs and glitches to ensure a highly immersive Poker gaming experience. Our team of developers follow a strict development process that leaves no room for errors and loopholes to offer players an unprecedented Poker platform.
Poker Game Development Services by BR Softech
Being one of the most played card games in online casinos, the popularity of Poker is now newfound. If you are planning to enter the competitive market of online casino games, you will need a killer Poker game app that stands out in the market and offers unique features to players. Leverage the strength of our cutting-edge Poker game development services and elevate your business to the next level. We greatly prioritise quality and customer-centricity and strive to develop unmatched Poker applications that are appealing to users.
Our Poker Game Development Services include-
Whitelabel poker solutions
Live poker game apps
2D & 3D poker games
Turnkey poker solutions
Poker social games
Video poker game apps
Blockchain game development
AI/ML integration services
Poker game API service
Poker tournament development service
Cross-platform Poker App Development
Poker game design service
Android/iOS game development
Poker website development services
Take Your Business To The Next Level With Our Poker Game Developers
Contact Now
Exclusive Features of Poker Game App Development
As a top Poker software provider, BR Softech is well-known for implementing the most advanced tech stack and trends to develop feature-rich Poker game apps that provide an unprecedented gaming experience.
Visually Realistic Interface

We implement appealing graphics and an eye-catchy user interface that is integral for Poker game app development.

Real-time Game Insights

The Real-time Analytics feature provides users with regular insight like scores, leaderboards, live game updates, and the performance of the players.

Multiple Themes

Users can also customise the theme of the Poker game app, We strive to implement unique and attractive theme designs in our white label, turnkey, and customised Poker game development solutions.

Anti-fraud System

Our Anti-fraud system is integral in making the app more secure and protecting the personal and financial information of our users.

Multi-Currency Support

Our Poker game app features multi-currency support. We offer both fiat and cryptocurrency support to users so they can choose the most suitable mode of payment.
Cross-platform Compatibility

By leveraging the current tech trends and tech stack, we also offer cross-platform Poker game development to users. Our cross-platform game development solutions are compatible with platforms like Android, iOS, Web, and Windows.

P2P Experience

Users can search and play against anyone from around the world with our Poker game applications.

Artificial Intelligence

Our skilled Poker game developers implement technologies like AI and ML to greatly enhance the look and feel of the Poker game app.

Multiple Variations

Our Poker game application is filled with multiple Poker variations like Texas Hold'em, Omaha Poker, and Seven Card Stud to give users different gaming options.
Feature-packed Poker Game Apps for Android & iOS
As the best Poker game development company in Hong Kong, we develop highly sophisticated Poker game apps for popular platforms.
Poker App Development for Android
Our Poker game developers implement the latest tech stack and utilise cutting-edge tools and technologies to develop highly robust Android poker game apps like Mega Hit Poker, Governor of Poker 3, Offline Poker, and more.
Get a Quote
Poker App Development for iOS
Our developers are well-versed in iOS development technologies like SpriteKit, Cocos2D, and Cry Engine, and utilise their skills to develop sophisticated Poker apps for iOS.
Get a Quote
Types of Poker Games We Develop
Cutting-Edge Online Poker Game Development Solutions
With a dedicated and professional team of designers, developers and quality analysis engineers, we deliver cutting-edge and innovation-driven poker game development solutions that are highly reliable, scalable and credible.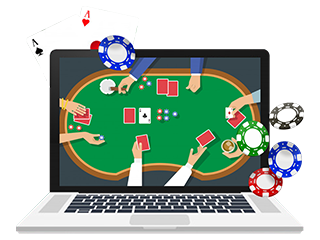 White-label poker software Solution
Being a ready-to-implement or use platform, our white-label poker software solutions are rich in features, and customisable according to client preferences.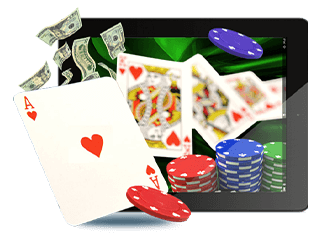 Turnkey Poker Software Solution
Our developers are trained to deploy customisable features and functionalities to develop turnkey poker software solutions as per the client's requirements.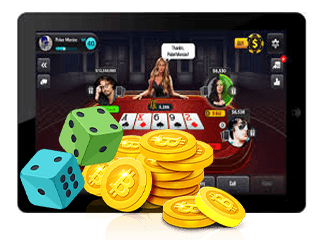 Bitcoin Poker Software Solution
Our developed Bitcoin poker software allows wagers to make deposits and withdrawals in Bitcoin.
Different Types of Poker Game Clone Scripts
As a reputed and trusted Poker game development company in Hong Kong, BR Softech also creates high-quality game clone scripts that are well-received by players all around the world.
Zynga Poker Clone Script

Zynga is one of the most downloaded poker games on Android & iOS. Our Zynga poker clone script is enhanced by outstanding visual effects and cutting-edge technologies such as AI and AR/VR. Together, let's implement the feature-rich poker game at an affordable price.
Seven-card Stud Poker Clone

We have a team of skilled professionals who know how to develop classic poker game apps such as PPPoker. We ensure the seamless deployment of a seven-card stud poker clone that has spectacular graphics, a vivid & user-friendly gameplay environment, and a high-end processor to ensure flawless game performance.
An app like Texas Holdem Poker is a great inspiration for entrepreneurs all over the world. BR Softech's dynamic team of developers provides rich features and device compatibility for this poker game variation. With us, we assure you will get the top-quality Texas Holdem poker clone app at the most affordable prices.
PokerStars Clone

Unleash the ultimate experience with our developed PokerStars clone game app that provides services like the PPPoker Android app. We can build a PokerStars clone app catering to your business requirements.
App Like PPPoker Clone

We also design and develop poker game apps similar to PPPoker like 888Poker, GGnetwork, ShenPoker, etc., with great features and the latest technologies.
App Like GGPoker Clone

An app like GGPoker developed is available to download on all platforms including Android, and iOS. GGPoker clone script is designed to run smoothly on all screen sizes while keeping fun and fairness in mind.
Hire Our Poker Game Developers
Our Poker game developers are some of the industry experts in Poker game development. With years of experience in developing sophisticated and robust casino game apps, our developers deliver a highly engaging Poker game experience across multiple platforms. We utilise our knowledge of industry trends and technologies to create a spectacular Poker game app that will skyrocket your business to new heights.
Looking for Experienced Poker Game Developers?
Hire Now
Tech Stack Used for Poker Game Development
Our efficient Poker game developers are well-versed in advanced technologies and utilise the most current tech stack to develop feature-packed Poker game apps for Android, iOS, Windows, and the Web.
Our Varied Range of Game Development Services
Latest Blog
Intensify your knowledge to navigate your digital transformation with us.
USA Office
21 Overlook Ridge Terrace
#523 Revere, Boston,
MA 02151 USA
+1-650-727-6690
India Office
90, 10 B Scheme, Usha Vihar,
Triveni Nagar, Gopalpura Bypass,
Jaipur- 302018, Rajasthan INDIA
+91-7821055537 , +91-9982201414
Australia Office
11 parklands place,
Morwell, Vic-3840
Australia
+61 425 630 321
Canada Office
1193 Main St #3301,
Vancouver, BC V6A 4B6,
Canada
+1-604-360-4433
Why Choose BR Softech as a Poker Game Development Company in Hong Kong?
As a reputed and reliable Poker Game Development Company in Hong Kong, BR Softech prioritises customer-centricity and strives to develop highly personalised and bespoke Poker game apps for our clients. Our skilled team of Poker game developers are well-versed in casino game development and utilises their knowledge to integrate the latest technologies and APIs to enhance the user experience of your Poker game app. We offer-
Readymade and customised poker solution
Cost-effective poker software solutions
Excellent front-end and back-end dashboards
Expert team of poker game developers
Frequently Asked Questions(FAQs)
What is the cost of your Poker game development solutions?
The cost to develop a Poker game app is influenced by many factors. On average, Poker game development cost ranges from $30,000 to $40,000 depending on its features and functionalities.
How long does it take to develop a Poker game app?
It takes around 3 to 6 months to develop a Poker game app from scratch.
Do you provide customised Poker game development solutions?
Yes, we provide customised Poker game development solutions. Our customised solutions are tailored to our client's requirements and are entirely bespoke.