As a leading Blackjack Game Development Company in Hong Kong, BR Softech excels in delivering robust and secure Blackjack software across multiple platforms. Our developers never compromise on quality and focus on building customer-centric Blackjack applications for our global clientele. Our expert team of developers are well-versed in using the latest technologies and excels in building feature-packed Blackjack applications that reach a large target audience.
Blackjack Game Software Development Services- BR Softech
Being one of the most popular card games in online casinos, online Blackjack is an exceptional market opportunity for game developers. If you want to build a scalable card game business, leverage our Blackjack game software development services and ensure high customer reach and retention. Our skilled developers, designers, and programmers strive to deliver an interactive and immersive Blackjack experience across multiple platforms. By using the latest technologies, we offer high-quality Android Blackjack development and iOS Blackjack development services that ensure a high ROI.
Being one of the most reputed online Blackjack game development companies, our Blackjack developers are adept at building highly interactive and easily navigable user interfaces for the Blackjack application. Want to build your Blackjack application? BR Softech also provides highly-experienced and skilled Blackjack developers for hire for the development of card game applications.
2D and 3D Blackjack Card Game App Development
Live Blackjack Development with match feature and game refresh capabilities
Finest Blackjack game development solution built by the finest developers
Experience Social Gaming with the Live Chat feature
Cross-platform Functionality
Experienced Blackjack software developers
Use of the latest technology for unique and aesthetic Blackjack game designs
Native, Hybrid and Web Blackjack games for desktop and smartphones
Exceptional Card Game Development with BR Softech
Our card game developers are experienced in building a wide variety of card game software that are compatible with multiple platforms.
Key Features of Our Blackjack Game Software
Blackjack is one of the most popular and loved card games in the gambling club. Moreover, the features of the Blackjack greatly enhance the user experience by offering an enthralling experience.
Cutting-edge Blackjack Game Development by BR Softech
Blackjack is one of the most played casino games that has been popular for centuries. The game features various variations that have been popular ever since it was invented.

American Blackjack Game Development
This is one king of the Blackjack game that is famous at every casino. You might find various types of Blackjack variations to play. At every American BlackJack game, whether you play on websites or physically in Casinos, you will get the same game all over the world. Also, the regulations for Blackjack are the same no matter which variety you play.

Classic Blackjack Game Development
The classic Blackjack game is interesting and entertaining for all levels of players. They just have to reach the number with the 2 cards and if they are unable to reach, they ask for a third card. If they get a total of three cards 21, they win, otherwise exceeding the number can make them lose the game. A tie with the dealer is called a push. In this event, there are rewards, you just get the initial bet amount.

Progressive Blackjack Game Development
The progressive Blackjack game is one of the traditional card games with a lot of enthusiasm as it allows players to win huge dynamic bet amounts. It is a single-hand blackjack game when a player plays a hand he not only wins the high cost but with extra payout due to side wager.

Blackjack Switch Game Development
Blackjack Switch game is a card game that is played according to the excellent blackjack rules, which include using four decks that are shuffled after each hand and adhering to the basic objective of having your total number of cards as close to 21 as possible without going over. Hit the arrangement button after selecting your preferred wager size. If the dealer draws an ace or a 10-valued card, they can search for blackjack and take the round by one point.

Atlantic City Blackjack Game Development
Blackjack in Atlantic City has long been the most alluring betting target on the East Coast. Every gambling club offers a constrained selection of both traditional and modern gambling club games to suit any perfect taste. Blackjack is one of the games that has continually been popular in Atlantic City.

European Blackjack Game Development
Blackjack is one of the most well-known games played in clubs throughout the world since it's not only challenging but also entertaining. Because the game is structured around particular instances, it is possible to predict how likely players are to succeed in a given situation.

Double Down Blackjack Game Development
One of the most popular and exciting games in the gambling club is the online Blackjack game. It's not hard to figure out how to play and place a wager. Sellers in Double Down Blackjack will effectively respond to your most often-asked questions about how to play gambling club games and what strategies they recommend for success.

Super Fun 21 Blackjack Game Development
You may even re-split aces in the incredibly Super Fun 21 blackjack game. Any two starting cards may be multiplied down, but once you do so, you are not eligible for the additional games. If a respite is required. Super Fun 21 blackjack gives the options of late acquiescence and protection. In this game, you may give up a lot later on once you have multiplied down.

Live Blackjack Game Development
For everybody who enjoys this excellent club game, live blackjack is the best option. From your phone or computer, you may immediately experience the real club. When playing actual cash club games, be sure to use OUSC as a resource.

Vegas Strip Blackjack Game Development
Vegas Strip Blackjack is a variant of the common game of blackjack or 21 and is well-known both online and in real-world bards. In the Vegas Strip Blackjack, four normal 52-card decks are used, and the game can be played with a single hand or many hands. Each game allows a maximum of four turns for each participant.
Why Choose BR Softech as a Blackjack Game Development Company in Hong Kong?
As a leading Blackjack Game Development Company in Hong Kong, BR Softech offers robust and customised game development services to our worldwide clientele. Our developers strive to provide bespoke Blackjack game development that is tailored to our client's requirements. With over 10 years of industry experience, we are well-versed in Blackjack app development and create highly reliable and scalable Blackjack applications.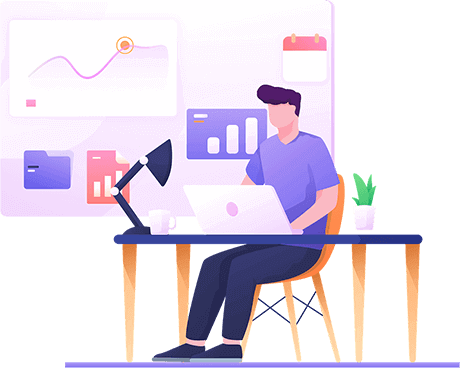 Experienced Developers

We offer highly-experienced Blackjack developers that excel in creating stunning and feature-packed applications.

24x7 Customer Support

We offer round-the-clock customer support to our clients even after the launch of the game.

On-time Delivery

We take deadlines very seriously and ensure the delivery of the project within the estimated deadline.

Customised Solutions

Get highly customised and bespoke Blackjack app development so that your unique product stands out in the competitive market.

Advanced Technologies

We use cutting-edge technologies to build robust and responsive Blackjack software.

Cost-effective Solutions

Our Blackjack game development solutions are affordable and won't burn a hole in your wallet.
Our Game Services
Our highly competitive and skilled team of game developers offers advanced game development services which are compatible with operating Systems like, Android, iOS, Windows, and more.
Latest Blog
Intensify your knowledge to navigate your digital transformation with us.
USA Office
21 Overlook Ridge Terrace
#523 Revere, Boston,
MA 02151 USA
+1-650-727-6690
India Office
90, 10 B Scheme, Usha Vihar,
Triveni Nagar, Gopalpura Bypass,
Jaipur- 302018, Rajasthan INDIA
+91-7821055537 , +91-9982201414
Australia Office
11 parklands place,
Morwell, Vic-3840
Australia
+61 425 630 321
Canada Office
1193 Main St #3301,
Vancouver, BC V6A 4B6,
Canada
+1-604-360-4433
Frequently Asked Questions(FAQs)
The average cost of Blackjack game development ranges from $30,000 to $40,000 depending on the type of application you want to build. However, if you want an app with sophisticated features, the price can go up to $50,000.
It takes around 3 to 6 months to develop a Blackjack app from scratch.
Yes, the card game industry is booming and Blackjack is one of the most popular card games in the market. Investing in Blackjack can be highly profitable for your business.