BR Softech is a world-class provider of Multigaming App Development solutions across multiple platforms. We aim to develop Multigaming apps according to our client's requirements that deliver a top-notch gaming experience to the users. Our developers work tirelessly to develop interactive Multigaming Apps that provide a plethora of different games to users. With the help of our rich backend and frontend development process, we provide cost-effective and high-quality solutions.
We house experienced and competent designers and developers that provide robust and secure Multigaming app solutions. Our Multigaming apps provide a user-friendly experience and can handle a large number of concurrent users that boost a business' growth.
What are Multigaming Applications?
Multigaming apps are like gaming malls or arcades that provide a plethora of hyper-casual game options to users. These apps provide an unprecedented gaming experience by offering different genres of games in a single application.
Users just need to download a single app and have unrestricted access to a wide variety of famous and original game titles. One of the most lucrative features of Multigaming applications is the availability of a real money mode which allows players to play online games for real money.
Our end-to-end Multigaming Platform App Development Services
Our Multigaming app solutions offer the ability to play and earn famous mobile games. With a team of competent developers, we excel in developing luck-based and skill-based games for multigaming apps. Using technologies like AR/VR, AI, ML, blockchain, and NFT, we provide an unprecedented gaming experience that attracts the user's attention.
Our in-house team of designers, developers, testers, and project managers drive the development process in the right direction and conceptualize and program games like Poker, Teen Patti, Rummy, Candy Crush, Hill Climb Racing, etc. into the Multigaming platform.
Our Custom Multigaming App Development Features
As a leading Multigaming app Development Company, Our Multigaming App Development solutions are packed with interactive features that are integral in enhancing the gaming experience.
Multiple Games Under One Platform

The multigaming platform provides games of different genres in a single app. Users can choose the game they want to play and enjoy different gameplay every time they open the application.

Live Chat

The live chat feature allows users to interact with each other using voices, video, texts, and emojis.

Illustrated Game Rules

Since the multigaming app features different sets of games, illustrated game rules help users get accustomed to the rules and gameplay of the game.

Play-to-Earn

Earn real money by playing games on our Multigaming platform. Use your skills and expertise to win hefty amounts by playing games.

Safe & Secure Payment Gateways

The platform is integrated with secure payment gateways that safeguard the users' information. Multiple payment methods are also provided so users can make transactions without any hassle.

Game History

All the past games played on the platform are displayed in this section. Moreover, the user can also find reports about their wins and losses.

Private Rooms

Users have access to a range of different rooms where they can interact and play games with other users. Furthermore, users can also create their own rooms and invite other players.

Friends List

Add friends on the Multigaming Platform. You can also see whenever your friends are online and even invite them to play.

Social Media Integration

Link your social media handles with the Multigaming platform. Users can also invite their social media friends and enjoy interactive gameplay with them.

Daily Bonus

Users can take advantage of the daily bonus feature where they are rewarded with game coins in exchange for logging in to the app.
Coin-Cash Wallet

Coin-cash is the native currency of the multi-gaming platform. Every user is provided with a dedicated wallet where they can store their in-game currency.

24x7 Customer Support

Our dedicated customer support team is available around-the-clock and is a click away whenever you need assistance regarding your queries.

Admin Control Features

Administrators have unrestricted access to some features that help them control and moderate the Multigaming application. These are some of the admin control features we provide in our Multigaming solutions.

Admin Dashboard

The admin dashboard is the control centre of the application where the admin can monitor and control all the activities of the application.

Game Management

The Game Management feature allows the admin to control and tweak various game settings like language, sound, two-factor authentication, and game rules.

User Management

The User Management feature allows the admin to monitor and control the activity of every user on the platform. In case of any suspicious behaviour, the admin can also remove any user.

Leaderboard Management

The profiles of the top players in the multigaming platform are displayed on the leaderboard. The admin can modify the leaderboard according to the rankings of players.

Payment Management

Since the game includes monetary transactions, it is essential to monitor all the payments and transactions made through the application.

Rewards Management

Daily users are rewarded with daily bonuses. The admin can monitor the distribution of daily coins via the Reward Management feature.

Advertisement Management

Advertisements are one of the primary monetization sources of a multigaming app. The admin can add or remove the placement of advertisements within the application.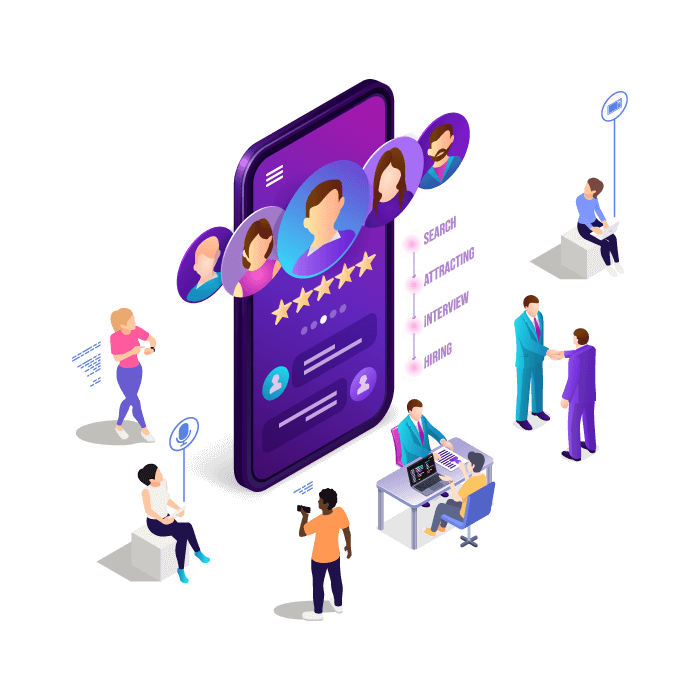 Our Multigaming App Development Process
Leverage the power of our exceptional and unprecedented gamification strategies that can help transform your unique idea into reality. BR Softech is known for its unique and out-of-the-box approach to game development. We aim for complete client satisfaction by providing them with a unique product that dominates the competition.
Pre-development
Game Requirement Analysis
Structure and Designing
Production
Game Development
Testing & Quality Analysis
Post-Production
Launch & Deployment
Maintenance & Support
Interested to develop an app like WinZo!
Contact Us
MultiGaming Platform App Development Cost
Various factors influence and determine the overall cost of developing a Multigaming Platform App. Let's have a look at the rates.
Rates for Small-Businesses: $15 to $30 per hour
Rates for Medium-sized Businesses: $50 to $100 per hour
Rates for Enterprise-level Businesses: $100 to $300 per hour
The overall Multigaming Platform App Development Cost for a single platform(Android & iOS) with basic features and functionalities ranges from $40,000 to $50,000. Moreover, if you want to develop an app like MPL or Winzo with advanced features and functionalities and cross-platform compatibility, you will have to invest close to $250,000.
BR Softech is a multigaming software development company in Australia that provides cost-effective and affordable game development solutions. If you want an exact quotation of the Multigaming App development cost, contact us now.
Get The Estimated Cost
Types of Games on a Multigaming Platform
One of the most prominent features of a Multigaming platform is the availability of a plethora of games. Users are provided with a variety of game options within a single app which provides relief from the monotonous gameplay of a single game.
These are the games included in our Multigaming Platform app solutions. However, we can also include additional games according to your requirements.
Card Games
Board Games
Casino Games
Hyper-Casual Games
Fantasy Sports
Admin Control Features for Multigaming App Development
Administrators have access to a number of app features that allow them to customize the app. They can make changes whenever necessary using this feature. Our Multigaming app includes a variety of admin features.
Dashboard

An important feature of a game is the dashboard, which shows you how your game compares to others.

Configuring and managing games

Different game options are accessible, including language, sound settings, two-factor authentication, game lessons, alerts, adding or uninstalling games, and others.

User Management

The User Management feature allows you to monitor the activity of every user. It also allows you to remove users who appear suspicious.
Leadership Board Management

To provide inspiration and to praise the best players of your game, showcase the most skillful and earning players on the leaderboards.

Reward Point Management

A loyalty program can be created with reward points in your app. Daily app users will be rewarded more than infrequent users.

Advertisement Management

Control and manage ads as per your needs. All types of ads are available at any time. Detailed controls are provided for all the in-app advertisements.
User control features
App users can customize the app using a variety of user features. This feature makes it possible for users to change the app as needed. A variety of features are available in our Multigaming app.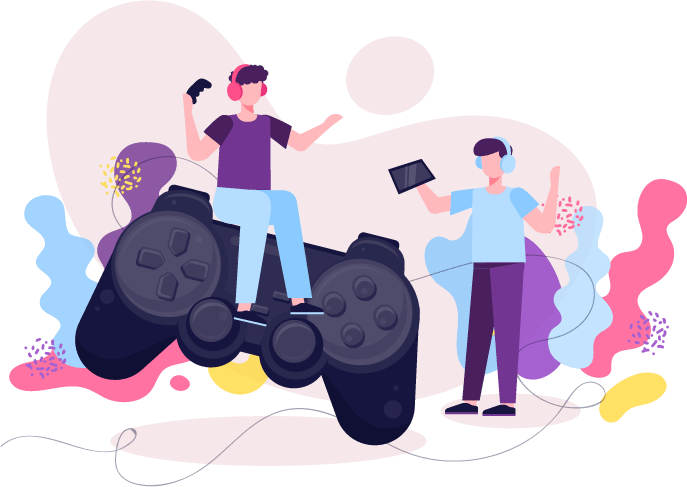 Wallet and Payment Management

You can check how many coins have been purchased using the payment and wallet management features.

The Management of Chips

Purchasing and redeeming chips. Knowing what you've earned along the way.

Management of notifications

The Push Notifications app lets you manage all your notifications. Smart notifications can also be used to play the game.
Multigaming App Development Solutions with BR Softech
As an acclaimed Multigaming App Development Company, BR Softech is a one-stop solution to all your game development needs. Over the years, we have developed several thrilling and competitive games that have been chartbusters. Our developers strive to deliver high-quality content and aim to transform your unique idea into reality. Our team puts in the effort to develop stellar Multigaming applications like MPL and Winzo within an estimated budget and on time.
High-functioning Apps

Integrated with the latest technologies, all our applications perform seamlessly across multiple platforms and have the capacity of handling more than 10k concurrent users.

Experienced Programmers

Our experienced developers provide seamless integration of the latest technologies in order to create robust and secure Multigaming applications that run efficiently on different platforms.

24x7 Customer Support

We provide a dedicated customer support team that is available around the clock and strives to address and resolve users' queries quickly and efficiently.

Cost-Effective Multigaming App Development

Our pricing policy isn't aggressive and offers great flexibility. We understand the fierce competition in the market and provide cost-effective Multigaming platform development solutions.
Platform Independent Solutions

We also offer dedicated platform development solutions if you are looking for native platform development. Our Android and iOS developers are experienced and provide unprecedented Multigaming platform development.

Customized Multigaming Solutions

The market is oversaturated and it is beneficial to create a unique product that has the potential to stand out in the market. Our developers take your suggestions into account and develop customized applications according to your requirements that are bespoke and unique.

On-time Delivery

With BR Softech, you don't have to worry about the delivery of your product. We follow a swift development approach and provide high-quality applications with a quick turnaround time.

Cutting-Edge Technology Stack

All our applications are incorporated with the latest technologies to provide a seamless gaming experience. Our developers strive to use the best available tech stack to build interactive and engaging gaming experiences that are compatible with various screens and devices.
Frequently Asked Questions(FAQs)
The cost of developing a Multigaming application is dependent on multiple factors. On average, the cost to develop a native platform app with basic features ranges from $40,000 to $50,000. However, if you want to develop a cross-platform app with sophisticated features, the cost can go up to $100,000.
Multigaming apps generally take a long time to develop. On average, the development process can take up to 15 to 20 weeks depending on the features and functionalities of the platform.
Yes, we offer customized Multigaming solutions. Our customized solutions are bespoke and tailored according to the client's requirements.
We offer a variety of games from hyper casual games for kids to online casino games for adults. Moreover, our multigaming app is filled with a ton of famous games like Candy Crush, Fruit Ninja, Hill Climb Racing, etc.
Yes, Multigaming apps feature real money games that provide real cash rewards upon winning. Players can use their skills and game knowledge to win hefty amounts in a Multigaming platform.
Our Game Services
Our highly competitive and skilled team of game developers offers advanced game development services which are compatible with operating Systems like, Android, iOS, Windows, and more.
USA Office
21 Overlook Ridge Terrace
#523 Revere, Boston,
MA 02151 USA
+1-650-727-6690
India Office
90, 10 B Scheme, Usha Vihar,
Triveni Nagar, Gopalpura Bypass,
Jaipur- 302018, Rajasthan INDIA
+91-7821055537 , +91-9982201414
Australia Office
11 parklands place,
Morwell, Vic-3840
Australia
+61 425 630 321
Canada Office
1193 Main St #3301,
Vancouver, BC V6A 4B6,
Canada
+1-604-360-4433