Satta Matka is one of the most interesting and fascinating lottery games that are being played by people worldwide. This is the reason why a lot of investors and sports entrepreneurs in Hong Kong want to develop Satta Matka game applications to target a huge audience and generate a high level of ROI.
If you want to step into the world of gaming and gambling, you must hire a leading Satta Matka game development company in Hong Kong that not only enable you to launch your business but also take your venture to the next level. We strive to implement creative yet user-oriented features and immersive graphics to help you make a difference in the market. With our all-inlcusive lottery apps, you can enhance your market reach, leads and opportunities.
We have an in-house team of expert designers and developers who work day in and day out to convert dream projects into reality with the help of valuable features, elements and graphics. Our team ensures to keep clients in the loop throughout the development process to serve them with the utmost 100% satisfaction, transparency and authenticity.
Wide Range of Satta Matka Game Development Services
For us, customer satisfaction and quality are our utmost goals. We strive to deliver tailored and personalized Satta Matka game development services that are credible, authentic and affordable. Our in-house team of certified designers and developers work day in and day out to bring forth creativity and innovation onto digital screens. We strive to implement ultra-modern technologies like AR, VR, AI, and ML to provide updated and latest versions of lottery games.
One thing that makes us unique and famous is our skill to keep up with the tailored requirements and specifications of multiple clients. Even after the development and launch; we adhere to keep up with the regular checks and upgrades of the lottery platforms with great expertise. Our in-house team design and develop out-of-the-box Satta Matka gaming solutions from scratch.
Satta Matka game testing
Lottery game design
Satta Matka API integrations
Third-party integrations
Software development
Deployment maintenance
Multiple Satta Matka Game Development Solutions
As a leading Satta Matka game development company in Hong Kong, we strive to bring forth excellence and innovation at the core. We ensure to implementation of next-generation features, outstanding sound effects, and creative graphics to create end-to-end Satta Matka game development solutions that are future-ready and scalable. Our expert team ensure to incorporate of high-safety standards, tools and strategies to deliver unmatched software solutions.
Here is the list of unique and unmatched Satta Matka game development solutions:
Turnkey Satta Matka Software
White label Satta Matka software
Satta Matka Game Rules
Being one of the most trending lottery games, Satta Matka is played by a community of gamblers and bettors worldwide to earn a high level of ROI and profits.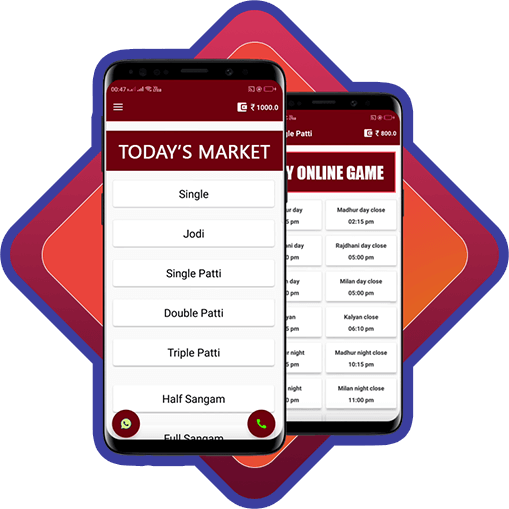 Single Panna

Being the simple-to-play Satta Matka version, it consists of three digits which are different from each other.

Double Panna

Being a difficult version of Satta Matka, it has two repeated digital.

Triple Panna

In this version of Satta Matka, three digits are similar to each other.

Half Sangam

It is a four-digit version of Satta Matka played by bettors.

Sangam

Sangam is the most rewarding and easy-to-play 6-digit Satta Matka game version.
Exclusive Satta Matka Game Development Process
Market Research

The first and foremost thing we do is to gather insights about the market and target audience.

Concept Design

We strive to implement outstanding and unmatched art and animations to create striking game designs.

Satta Matka Development

Our professional developers implement high-level programming languages to develop smooth and integrated Satta Matka applications.
Testing and QA

After the development of the Satta Matka app, we ensure to incorporate of high-quality testing and QA strategies to increase the functioning of the app.

Launch and maintenance

We ensure to deploy unique and high-end marketing strategies like digital marketing campaigns, email and content marketing to enhance the brand positioning in the market.
Types of Satta Matka Games We Develop
At BR Softech, we strive to bring forth the most popular types of Satta Matka games, including: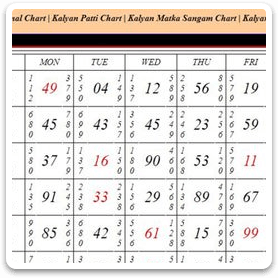 Kalyan Satta Matka Game
It is a type of game based on your skills, knowledge and luck.
International lottery games
We are experts in developing high-quality international lottery games for the global community of gamblers and punters to provide them with an enhanced betting experience.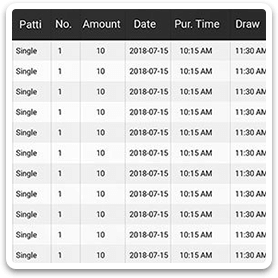 National Lottery games
Besides international lottery games, we also target a national audience of gamblers by providing them with all-inclusive national lottery game applications.
Technologies For Satta Matka Game Development
As a leading Satta Matka game development company in Hong Kong, we believe in implementing the latest and ultra-modern technologies to keep up with the rising expectation of users, clients and the market. Here is the list of the latest technologies we use to develop trending lottery game apps:
Exclusive Satta Matka App Features
Features decide the success and failure of the game applications. Here is the list of Satta Matka game application features we use to make the platform differentiated and unique.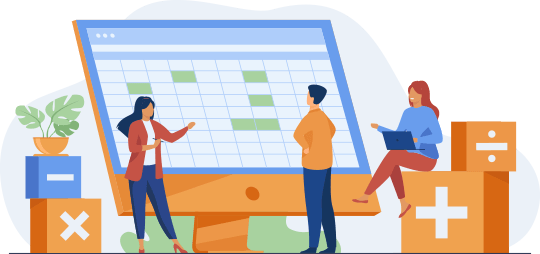 1. Push Notifications We strive to provide our users with push notifications to keep them engaged on the platform.

2. Live Chat Our software has a live chat feature which increases the engagement and retention of the users on the platform.

3. Live Game This feature allows punters to place bets and try their luck on lottery games from anywhere and at any point in time with the online accessibility of the platform.

4. Real Players Our lottery games allow real players from different parts of the world to compete and win against each other

5. Engaging Experience We ensure to provide our users with an enhanced and interactive betting experience that is authentic, safe and secure.

6. Instant Result We believe in providing real-time and quick results of betting to enhance the accuracy and authenticity of the betting.
Why Choose BR Softech as Satta Matka Game Development Company In Hong Kong?
We keep quality and client satisfaction at the core to develop personalized Satta Matka apps as per the demands of our clients. Hire our lottery game developers to get unmatched, unique and affordable services at your convenience. We aim to leave no stone unturned and exceed benchmarks set by our clients to provide them with excellence and innovation-driven solutions. Hire us as Satta Matka game development company in Hong Kong to get:
On-time delivery of the project
Experienced team of developers
Our Game Services
Our highly competitive and skilled team of game developers offers advanced game development services which are compatible with operating Systems like, Android, iOS, Windows, and more.
USA Office
21 Overlook Ridge Terrace
#523 Revere, Boston,
MA 02151 USA
+1-650-727-6690
India Office
90, 10 B Scheme, Usha Vihar,
Triveni Nagar, Gopalpura Bypass,
Jaipur- 302018, Rajasthan INDIA
+91-7821055537 , +91-9982201414
Australia Office
11 parklands place,
Morwell, Vic-3840
Australia
+61 425 630 321
Canada Office
1193 Main St #3301,
Vancouver, BC V6A 4B6,
Canada
+1-604-360-4433
Frequently Asked Question?
On average, the cost to develop the Satta Matka app is around $20k to $30k.
It takes around two to three months to develop the Satta Matka game app from scratch.
Yes, as the best Satta Matka game development company in Hong Kong, we provide customized lottery software solutions with high-end features, graphics and user support.