Being a top-rated and recognized teen patti game development company in Hong Kong, we strive to deliver innovation and excellence via credible and scalable game development solutions. Our expert team incorporate a user-friendly interface, high-tech features, realistic graphics, robust customer support and an anti-fraud framework to bring forth the best teen patti game applications that are hard to find. Harness the power of our services to take your business to the next level.
We offer different types of teen patti game software, including Turnkey, Whitelabel, and Customized solutions that are applicable as per the requirements and objectives of the businesses. Our professional domain experts work day in and day out to implement robust development strategies and transparency to offer clients 100% satisfaction.
Bespoke Teen Patti Game Development Services
Looking for teen patti game development services in Hong Kong? Then your search ends here with us. At BR Softech, we believe in quality and credibility to develop customer-oriented and competitive teen patti game solutions that capture and grab the attention of millions of smartphone users. We never fail to implement the suggestions given by our clients and thus keep them in the loop to deliver them with excellence. Here is the list of services you can get from us:
Web, native and hybrid teen patti games
Live 2D/3D teen patti app
Cross-browser teen patti game
Advanced teen patti game development
Online teen patti software
Unique teen patti game designs
Top-Rated Teen Patti Game Development Solutions
Being a leading teen patti game development company in Hong Kong, BR Softech is here to guide you through every stage of development to implement and execute innovation. We have a wide range of teen patti software solutions as per your business requirements, goals and budget. Our experts go beyond our client's expectations or the benchmark set by them to offer them excellence. Here is the list of teen patti game development solutions provided by us:
Customised software solutions
Blockchain-based software solutions
White-label software solutions
Crypto teen patti software solutions
Turnkey software solutions
Different Types of Card Games We Develop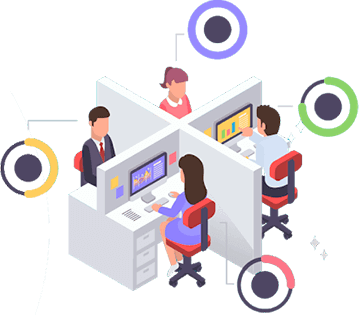 Hire Teen Patti Game Developers
We are highly driven by the reputation of being the top teen patti game development company in Hong Kong. Our expert team of skilled, professional and certified developers implement creative and unmatched development strategies to develop competitive and differentiated teen patti game applications that are of high value. In order to stay ahead of the curve and make a difference in the industry, hire our online teen patti game developers.
Hire Now
Unique Features of the Teen Patti Game App
Our expert team uses ultra-modern technologies, tools, and techniques to bring the most creative apps to life. We use unique and unmatched features, including:
OurTeen Patti Game App Development Team
We have a team of domain-specific professionals who will work in collaboration for your project.
Different Teen Patti Game Variations We Offer
Teen patti is a game of multiple variations, and in order to target a wide range of target audiences, we offer different types of teen patti games. Check out the list of the teen patti game variations we offer:

Hukam

Joker

Royal

High-Low
Exclusive Teen Patti Game Development Process
We follow a step-by-step process to design, develop and deploy the most engaging teen patti game applications that hold immense benefits and unmatched features.
Pre-Production
Documentation
Market Research
Planning and Design
Project Prototype
Production
UX/UI Design
App Programming
Art Development
Animation
Sound Management
Post-Production
App Updates
Quality Check
Game Maintenance
Customer Support
Why Choose BR Softech As Teen Patti Game Development Company in Hong Kong?
As a top teen patti game development company in Hong Kong, we strive to use the latest technologies, tools and rich features to create personalized and customer-oriented teen patti applications that are of high value. Choose us to get:
Experienced Team Of Developers
Our Game Services
Our highly competitive and skilled team of game developers offers advanced game development services which are compatible with operating Systems like, Android, iOS, Windows, and more.
Frequently Asked Question?
Teen patti game development cost ranges from $25,000 to $35,000. However, the cost may shoot up as per your business requirements and specifications.
It takes around 2 to 3 months to develop a teen patti game app from scratch.
Yes, with teen patti game development can help you reach a wider audience and generate a high level of profits and ROI.
USA Office
21 Overlook Ridge Terrace
#523 Revere, Boston,
MA 02151 USA
+1-650-727-6690
India Office
90, 10 B Scheme, Usha Vihar,
Triveni Nagar, Gopalpura Bypass,
Jaipur- 302018, Rajasthan INDIA
+91-7821055537 , +91-9982201414
Australia Office
11 parklands place,
Morwell, Vic-3840
Australia
+61 425 630 321
Canada Office
1193 Main St #3301,
Vancouver, BC V6A 4B6,
Canada
+1-604-360-4433