As a leading wearable app development company in Hong Kong, we strive to focus on transparency and credibility to bring forth innovative and creative applications for wearable devices. Our in-house and skilled designers and developers strive to leave no stone unturned to offer clients 100% satisfaction.
With 10+ years of experience in mobile app and game development, we are experienced in integrating top-notch features, graphics and excellent sound effects to develop responsive, and competitive wearable apps that are of high value. If you are looking for high-quality yet affordable wearable app development solutions, your search ends here! Hire our developers to take your business to the next level. Our wearable app development revolves around:
Cutting-edge wearable app development
Wearable app design
Customized wearable device applications
Interactive wearable applications
Innovative development solutions
Next-Level Android Wearable App Development
As a next-level Android wearable app development company in Hong Kong, we strive to design and develop wearable apps for various different platforms like Android, iOS and Windows Mobile. We aim to focus on customer-centricity, and quality to design and develop upgraded solutions that keep up with the requirements of the latest market trends.
Our team of experienced developers follow unmatched development strategies and methodologies to bring forth unique applications that support a wide range of wearable devices.
Wearable Device Applications Developed by Us: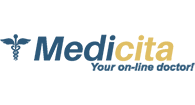 Medicita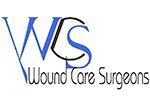 Wound care

Grab Grocery

Go Near
Wearable Device Application Development Solutions
As a top wearable device application development company in Hong Kong, we strive to deliver clients with innovation-driven and tech-enabled solutions that are of high value and hard to find.
Android Wearable Device App Development

We use the latest technologies like HTML, Android sensors, JavaScript, and Firebase Analytics to develop high-performance Android wearable device applications.

Fitness App Development

We ensure to provide users with a platform that can help them monitor their health and fitness in a matter of a few seconds via a fitness wearable device app.

Wearable App Integration

We also provide wearable app integration services to provide better business efficiency and growth.
Apple Watch App Development

Besides Android device app development, we also offer top-notch Apple Watch app development services to offer creative and engaging applications.

Customized wearable device app development

We strive to provide a high level of customization when designing and developing wearable device applications for our clients.

IoT Enabled Application

We also offer highly secure and advanced IoT-enabled wearable device applications that provide accurate analytics and offer user-friendly experiences.
A Wide Range Of Industries We Cater
We develop wearable device applications for various leading industries. Some of them are: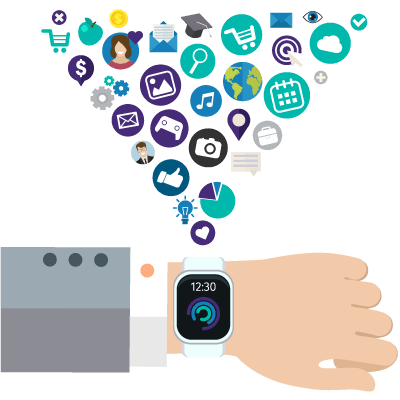 Healthcare Industry
Travel & Tourism Industry
Banking & Finance Industry
Food & Beverages Industry
Social Network Industry
Gaming Industry
Real Estate Industry
Sports Industry
IoT Enabled Wearable Device App
Wearable apps for iOS & Android
Transportation Industry
Business Industry
Manufacturing Industry
Entertainment Industry
E-learning Industry
E-commerce Industry
Publishing Industry
Fitness Industry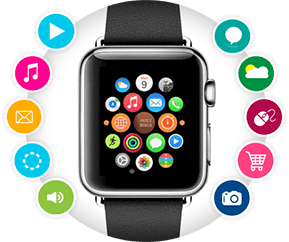 Hire Wearable Device App Developer
As a top wearable device app development company in Hong Kong, we are highly known for our tech-enabled and latest solutions. Our wearable device app developers follow utmost transparency, authenticity and credibility to create next-generation wearable device applications.
Contact With Us
Why Choose BR Softech as a Wearable Device App Provider?
BR Softech is the leading provider of wearable app development solutions in Australia. Our solutions feature a customer-centric approach and aim to deliver scalable solutions without compromising on quality.
On-time delivery of the project
Experienced team of developers
Cross-platform development
Integration of latest technologies
Customized software solutions
Frequently Asked Questions(FAQs)
Q1. How Much Does It Cost For Wearable Device App Development?
On average, the wearable device app development cost ranges from $25k to $30k.
Q2. How Long Does It Take To Develop Wearable Device Applications?
It takes around 2 to 3 months to develop wearable device applications from scratch.
Q3. Do You Provide Customized Wearable Device App Development Services?
Yes, we provide customized wearable device app development services with high end features and graphics.
Latest Blog
Intensify your knowledge to navigate your digital transformation with us.
USA Office
21 Overlook Ridge Terrace
#523 Revere, Boston,
MA 02151 USA
+1-650-727-6690
India Office
90, 10 B Scheme, Usha Vihar,
Triveni Nagar, Gopalpura Bypass,
Jaipur- 302018, Rajasthan INDIA
+91-7821055537 , +91-9982201414
Australia Office
11 parklands place,
Morwell, Vic-3840
Australia
+61 425 630 321
Canada Office
1193 Main St #3301,
Vancouver, BC V6A 4B6,
Canada
+1-604-360-4433