We are highly driven by the reputation of being the best bitcoin MLM software development company in Hong Kong. Our developed bitcoin MLM software allows clients to manage, control and monitor the functioning and activities of MLM businesses. No matter what you need, our bitcoin MLM software developers have got you all covered with cutting-edge bitcoin MLM software for different platforms Android, iOS and Windows Mobile Platforms.
We aim to focus on transparency and authenticity to provide clients with the utmost satisfaction throughout the process of bitcoin MLM software development. Our expert team of developers work round the clock to deliver excellence at its best. Hire us as a bitcoin MLM software provider to take your business to the next level.
Bitcoin MLM Development Solutions
At BR Softech, we follow robust development strategies and tactics to develop Bitcoin MLM development solutions that are of high value and packed with robust features. We have a dedicated team of tech experts and professionals who will take care of your development hassle in the most efficient manner.
We offer 100% decentralized solutions that are highly scalable, reliable, and credible in nature. Our team of skilled developers maintain the utmost accuracy to design and develop a wide range of bitcoin MLM software solutions, which include:
Whitelabel bitcoin MLM software
Turnkey bitcoin MLM software
Customized Bitcoin MLM software
Blockchain-based MLM software
Bitcoin MLM Software for MLM Business
We have a great name in the field of the cryptocurrency world. Many cryptocurrencies like bitcoin and Ethereum are re-imagining the crypto MLM business in the most professional way. Our developed software enables users to register in nearly no time with a simple process. Moreover, our bitcoin MLM software performs operations like purchasing subscriptions, upgrading wallets and transferring funds in real-time.
We provide MLM software development services for the below-mentioned blockchain networks:
Ethereum
Litecoin
Dash
Zcash
Exclusive Benefits of Bitcoin MLM Software
Bitcoin MLM software development offers clients plentiful benefits, including immutability, guaranteed income, zero-risk transactions, and a high level of transparency. Here are the exclusive benefits of bitcoin MLM software you get: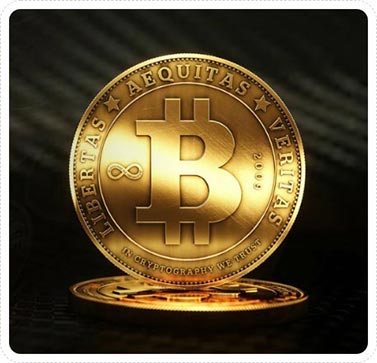 No/low fees

With our bitcoin MLM software, you can take advantage of no/low fees for bitcoin transactions.

Data Security

Cryptocurrencies are the form of digital currencies with a decentralized model, which allows the usage of two-factor authentication and hash keys.

Elimination of Fraudulent Activities

Our bitcoin MLM software keeps frauds at the bay by providing users with a bitcoin management system that is authentic and allows no room for manipulation.

Fast Transactions

Our MLM software provides users with an opportunity to do transactions in a quick and easy way.
Unmatched Features of Bitcoin MLM Software
Here are the key features of bitcoin MLM software that you must check out:
Transaction Management

Automatic Process

Bitcoin API
Admin Panel

Member/ Agent Management

Payment Gateways
Why Choose BR Softech as a Bitcoin MLM Software Development Company in Hong Kong?
As a leading bitcoin MLM software development company in Hong Kong, we are experienced in creating safe and encrypted bitcoin MLM software that is safe to use. Our in-house certified and skilled developers work day in and day out to bring forth the most responsive and smooth-functioning bitcoin multi-level marketing business software. Choose us to get:
An expert team of developers
Impressive user interface
Efficient smart contract integration
Frequently Asked Questions(FAQs)
On average, the cost to develop a bitcoin MLM software ranges from $30k to $35k.
It takes around two to three months to develop bitcoin MLM software.
In order to choose an ideal MLM software development company in Hong Kong or the rest part of the world, make sure to look for the below-mentioned things:
Experience of the company
Portfolio
Client testimonials
Delivery of the project