In today's era of new inventions, everyone is obsessed with the internet and IoT is one of them as healthcare technologies are becoming promoted. There is an enlargement in the consciousness and task of clients when it is to their health. Now demand for remote care and IoT smart healthcare solutions is more liking than before. Although, today's healthcare system is not furnished with all the solutions and technologies for enhancing patient supervision through updating the actual-time patient details and allowing them for proactive measures to remedy themselves.
IoT Healthcare Solutions Development Company in Australia
Several healthcare sectors are now executing IoT Healthcare Solutions and hiring the IoT solutions development organization to develop such solutions exuberant as per their requirements. BR Softech is one of the pioneer organizations that build healthcare IoT solutions. Our healthcare solutions permit hospitals to improvise their healthcare department while reducing expenditure.
We offer a base for remote supervision, high-execution for medical imaging, and enhanced computing systems. We are experts in making market-ready solutions that can be useful to decrease the cost, time, and risk of IoT deployments for better healthcare.
What Makes BR Unique?
The robust benefit of opting for BR Softech for IoT smart healthcare solutions
Improved supervision and real-time reporting
End-to-end relatedness with the help of different communication channels
Timely alerts and tracking of life-threatening circumstances
Reduced costs through regular visits at home
Medication management with the IoT
Shorter duration for data analysis
Our team of expert IoT developers can create varied applications in healthcare that are useful for physicians, patients, families, companies, hospitals, and many more people.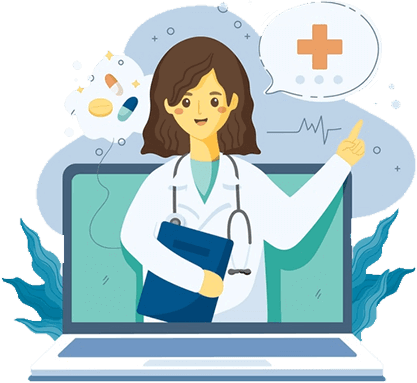 What are IoT smart healthcare solutions?
The Internet of luggage(IoT) allows the devices to remotely monitor the patients to ensure that they are healthy and safe while allowing the caretakers to offer extra care to the patients. It helps in improvising the satisfaction level and increasing the engagement level as it helps in having an easy conversation with the doctors. IoT in the healthcare department helps in having remote monitoring and it eliminates the time of staying in the hospital and re-admitting the hospital.
IoT has revolutionized the healthcare industry by improvising the devices and providing the best healthcare solutions.
In spite of monitoring the patients, there are other things where IoT is being used as it is tagged with sensors so as to have real-time tracking of medical equipment like defibrillators, wheelchairs, oxygen pumps, nebulizers, etc.
IoT in the healthcare department has assisted in understanding the different dimensions of patient care with the use of real-time health monitoring and accessibility to health records of patients.
Our Contemporary Features of Smart Healthcare Solutions
In the next decade, we all can see a revolution in the analysis and treatment of diseases. BR Softech smart healthcare devices are helping people a lot, let's have a look at the features of our smart healthcare using IoT-
Our AR technology offers an interactive experience of a real-world environment where all the objects reside in the real world that is augmented.
Here are 6 reasons why we choose BR Softech for AR game development.
Chronic Disease Management

Chronic Diseases such as heart problems, diabetes, obesity, cancer, strokes, and arthritis are widespread. People having these disease needs proper care as well as wearables. We offer IoT device solutions to safeguard health-related records which are accessed by medical personnel only on cloud storage.

Patient-Generated Health Data (PGHD)

It stores data about health history and other information that are documented by caretakers and patients. IoT health care app stores data and keep a record of patients' lifestyle symptoms and choices which are safely stored in it.

Remote Patient Monitoring

It has transformed the daycare community and center people. IoT helps in storing the PGHD data for remotely viewing and reviewing by medical professionals. This helps in recognizing the acute disease and illness at the early stage as well as suggests drug intoxication in patients who are suffering from cardiovascular problems.
Short-term Care

It is a great help for the patients who are discharged from the hospital after some acute treatment. This helps in taking care of the patient and eliminates the chances of visiting the hospital again, it allows quality daycare facility for patients with the comfort of being at home.

Protective Care

Iot helps in identifying the disease and providing the cure to the patients who came in contact with such disease for the first time. It keeps a record of all health-related data and keep a track of it which is further shared with the medical professionals for further fining out any minor problem or issue.

Home-based Care

Assisted living facilities are provided to accommodate the elderly people and they assist in analyzing the patient in the comfort of being at home. It is used for health tracking and condition monitoring through the use of collected data.
Top Solutions of Healthcare Using Smart IoT
medical industry is transforming in the coming time there is a requirement in improving the medical data, diagnosis, and results of patients. The transformation in the medical industry is through the adoption of IoT solutions as it has totally advanced the whole medical department. Some of the key solutions provided by us are: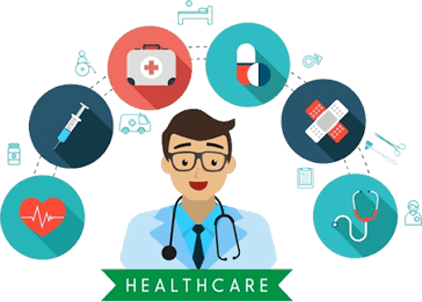 Removing the system errors
Eliminating operational costs
Management of diseases
Increasing patient experience
Improvement in treatment results
Better supervision of drugs

We can develop anything as per the requirement and that advancement will be a great help for the physician, families, insurance companies, and hospitals.
Smart Wearable Healthcare Devices and Services
The wearable by BR Softech are in high demand in the medical industry as the devices are more popular due to the positive result in the market and the increasing growth.
BR Softech Smart wearable healthcare devices market is implementing these devices to help the consumers for monitoring and tracking of health-related issues, offers remote cardiac monitoring, monitors the body temperature, and records sleep statistics.
These smart wearable devices also help in avoiding various health issues like heart congestion and obesity, there is an enhancement in wearable healthcare device's adoption in the developed areas. It will lead to a reduction in the product's cost that will result in an exponential increase in health care wearables adoption.
Rising Benefits of IoT in Healthcare
Technology advancement has brought changes in every field. With the use of technology in the healthcare department it has become easier to get access to the different medical facilities while staying at home. Some of the benefits of IoT in healthcare solutions are as follows:
Better Management of Medicine Adherence and Drugs
IoT helps in saving time as there is no need to keep a track of all the supplies or searching medicine, track hospital practices, and much more. IoT helps in keeping the patient records and observing their treatment plans and tracking the amenability of prescriptions. It is very easy to manage everything with the invention of IoT.
Better Patient Experience
IoT helps in having continuous connectivity with the patients as it is easy to be in continuous touch with the patients and doctors can have better diagnostic accuracy because of relevant data available on the system.
Lower Costs
The use of IoT has helped to monitor all the patients on a real-time basis and it is very easy to keep a record. It helps in reducing the physical visits to the customer and less time admitted in the hospitals which leads to better efficiency and great data management.
All-round Enhancement in Technology
With the use of technological advancement and uninterrupted hospital visits have been enhanced with the use of IoT. The easy monitoring of health and tracking of health has been optimized with the use of IoT in the healthcare departments.
Improved Results of Treatment
Different healthcare departments are now easily connected through big data and cloud computing which helps in having easy access to real-time data related to patients' health and history of patient illness.
Reduced Waste and Errors
IoT in the hospital industry has modernized the whole process and has led to less wastage and there are fewer chances of error as everything is maintained in real-time.
IoT Development Trends In Healthcare Industry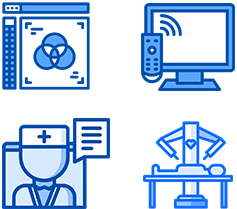 Behaviour Modification

To adopt a healthy lifestyle different solutions are available and are designed for it. These solutions help in knowing the specific health characteristics which are not a favorable situation for the patient.

Remote Monitoring

Remote Patient Monitoring (RPM) is a new advancement with the help of this it is easy to monitor patients without the need of visiting the clinic. Information and patient records are transferred electronically and evaluation is done through that only.

Telehealth

The Telehealthcare system helps in booking medical consultations with the ease of being at home, patients are not required to wait in long queues for an appointment. Doctors can communicate with the patient through the real-time process and consultation is provided with the use of smartphones, tablets, or laptops.

Surgical Robots

Surgical robots are AI-powered and are trending now a days and are more precise in comparison to the real doctors
What Is the Future of IoT In Healthcare?
Scope for IoT healthcare is very vast and broad, with the help of applying IoT techniques it can have these benefits.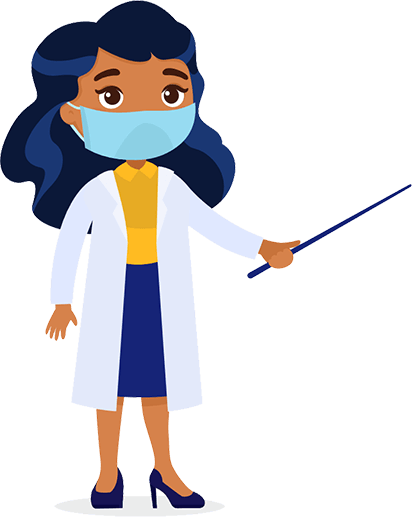 Peace of Mind

IoT health monitoring systems allow patients to be at home. Under the IoT home health monitoring helps in detecting the patient's health and the patient record will be shared with the caretakers and doctors.

Healing at Home

Before there was no such device available that can track the health of the patient, but with the advent of IoT and smart healthcare wearables, it is now a day a very easy thing. With the help of the integration of real-time and modified modules, patients are not required to admit to the hospital.

Independent Monitoring of Health

It is very easy to send a notification and alert message in case of emergency to the concerned health department is now an easy task with the use of IoT monitoring devices. It helps in enhancing the whale process through self-monitoring.

Proper Dose of Medicines

Patient-centric healthcare facility helps in keeping a track of the patient's medicine intake and keeping a track record of the given medicine routine. This invention is a blessing for patients suffering from Alzheimer's or dementia.
Why Does Healthcare Need IoT?
Below are the reasons for opting IoT in health care
Maintain track of staff, patients, and inventory
Eliminating the waiting time in the emergency room
Surety of critical hardware \ availability
Patient's participation with the satisfactory outcomes
Promoting patient-centered education
Improvement in the health of the patients.
Why Choose BR Softech?
We at BR Softech understand the need for high-end solutions which are not associated with any other field. We have a team of proficient developers and programmers who develop top-notch IoT applications and solutions. Our team is well experienced and well equipped with the new technologies that can meet any personalized need of clients too. We work on the motto of quality and timely delivery. We can assist you in the following smart healthcare solutions:
Implementing sensors for collecting patients records and monitoring them Date gateways
Cloud computing for processing, recording, and storing the essential data
Creating multi-platform mobile applications for analyzing heart-rate
Wellness and activity tracking apps for corporates
Live alerts through remote monitoring systems.
Experience intelligence demonstrated by machine
Let's talk
Latest Blog
Intensify your knowledge to navigate your digital transformation with us.
USA Office
21 Overlook Ridge Terrace
#523 Revere, Boston,
MA 02151 USA
+1-650-727-6690
India Office
90, 10 B Scheme, Usha Vihar,
Triveni Nagar, Gopalpura Bypass,
Jaipur- 302018, Rajasthan INDIA
+91-7821055537 , +91-9982201414
Australia Office
11 parklands place,
Morwell, Vic-3840
Australia
+61 425 630 321
Canada Office
1193 Main St #3301,
Vancouver, BC V6A 4B6,
Canada
+1-604-360-4433