We believe that every process of building the game is equally important from planning to test runs to create the aesthetic, we check all our solutions that fit well with our clients' requirements. We provide fantastic bingo game development solutions by combining numerous modernistic technologies with the ideal combination of database, language, and aesthetic frameworks. Our game creation services incorporate stunning engaging UI/UX to keep players involved in the game until the end of the gaming session.
Bingo Game Development Services
BR Softech is a renowned developer of online bingo games in India, Australia, and the United States. Our professional team for Bingo Game developers focuses to the best of their abilities & expertise on creating the best Bingo software. We are the finest in class Bingo game app and software for our clients to help them elevate their business, quality is always our top concern. Our team of game developers specializes in creating stunning features for game apps on iOS, Android, and other platforms. The following are some of our top-rated bingo game development services.
2D & 3D Bingo game development
Bitcoin Bingo game development
Crypto Bingo game development
Android Bingo game development
iOS Bingo game development
Bingo game UX/UI design services
Cross-platform Bingo game development
AR/VR Bingo game development
Bingo Game Development Solutions
Hit on the ultimate gaming experience by playing our highly advanced Bingo game development solutions. Our team of Bingo game developers, designers, and programmers strive their best to give you the finest Bingo card game software solutions in terms of quality and functionality. Our highly experienced team of our bingo gaming software providers can develop UI for the multiplayer Bingo website or applications. One can also hire Bingo website developers, and multiplayer bingo game developers as we have a high 360-degree experienced team who has great and deep knowledge of the iGaming industry.
White Label Bingo game development solutions
Turnkey Bingo game development solutions
Crypto Bingo DApps
Customized Bingo game development solutions
Features of the Bingo Board Game App
Social media friends' invitation
Revels Different Challenges
Comes With Increasing Difficulty Level
Allow User to Play With Computer
The Process to Develop a Bingo Board Game App
We believe in a fair process of development with full transparency with the clients to keep them in the loop in all the process, BR Softech is delivering cost-effective and user-friendly Bingo game development solutions following the process mentioned below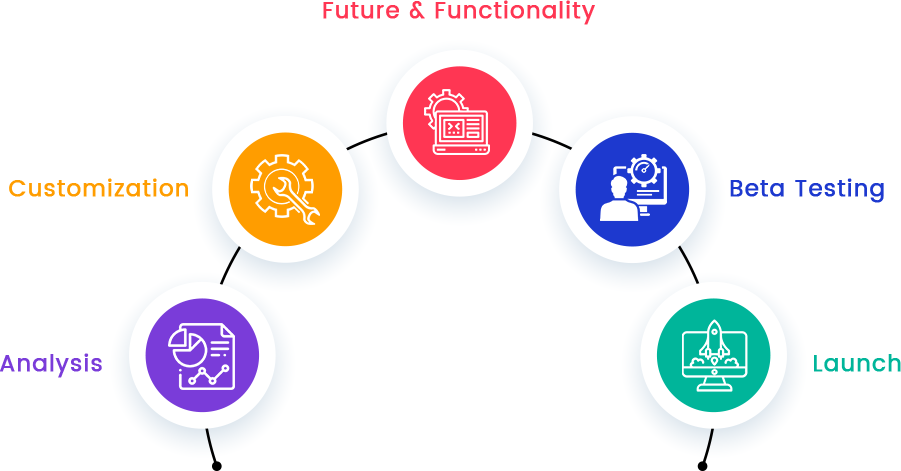 Why Choose BR Softech To get Your Bingo Game Developed
We assist you with a handful of online game apps and software in Australia , keeping high-end quality and utmost security of our players. Our vision is to reach the maximum number of users and provide them with the unexceptional gaming experience with our Bingo game development and a handful of other games too.
All of it with the proper systemic and transparent communication channel with our clients keeping their feedback in our process too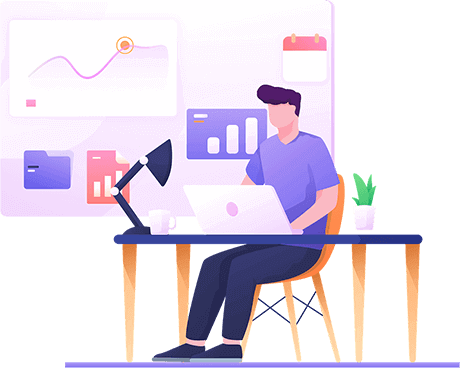 Best game studio

With our team of specialists, you may get a range of Android and iOS games inculcated with cutting-edge technology and impaired with amazing visuals to give a well-polished User experience.

24x7 troubleshooting services

Our technical help is available 24 hours a day, 7 days a week to assist you with even slightest of the issue.

Pro expert game programmers

We have a staff of highly skilled game programmers with years of expertise. Their commitment helps to bring online games a real-life experience.

Innovative Concepts

With keeping in the frame of high-end competition, we seek to create smart service solutions with innovative concepts, Our cost-effective solutions allow you to save both time and money.

Seamless Communication

To provide people with a better experience, we encourage seamless communication and strive to deliver more tailored services.

Flexible and Customized Solutions

Our adaptable solutions are tailored to meet all of your requirements, with our expert team we keep each our process transparent and in sync with our client's demands
Our Game Services
Our highly competitive and skilled team of game developers offers advanced game development services which are compatible with operating Systems like, Android, iOS, Windows, and more.
USA Office
21 Overlook Ridge Terrace
#523 Revere, Boston,
MA 02151 USA
+1-650-727-6690
India Office
90, 10 B Scheme, Usha Vihar,
Triveni Nagar, Gopalpura Bypass,
Jaipur- 302018, Rajasthan INDIA
+91-7821055537 , +91-9982201414
Australia Office
11 parklands place,
Morwell, Vic-3840
Australia
+61 425 630 321
Canada Office
1193 Main St #3301,
Vancouver, BC V6A 4B6,
Canada
+1-604-360-4433
Frequently Asked Question?
Q1. How Much Time Does it Take to Develop a Bingo Game?
Bingo game development time is subject to the features and functionalities you want to include in your game application. On average, it takes between 12 weeks and 20 weeks to develop a Bingo game.
Q2. What is the Estimated Cost That Will Occur While Developing the Bingo Game?
The cost of Bingo game development is calculated depending on so many aspects including the developer's location, game features, and so on. Taking these aspects into consideration, Bingo game development may cost you somewhere around $8,000 to $15,000.
Q3. Which Technology Will You Use For Bingo Game Development?
For the backend, we prefer to use Java and for database requirements, we depend upon MySQL, Oracle, PostgresSQL. The front end of the game app is developed using technologies such as Vue. JS, Angular, Reactive Native, Flutter, and so on. These are just a few technologies we name. Let's connect with us to know more about the technologies we work on.
Q4. Can I Access Our Bingo Game Admin Panel Using Mobile Devices?
Yes, you can do so. Your only requirement is a mobile device, an internet connection, and the admin panel login credentials.
Q5. Where Do You Store All Data of This Bingo Game?
The answer to this question completely depends upon you. We prefer to store your Bingo game data on highly secured gaming servers. If you have any recommendations for the gaming server, then you may discuss them with us and we will store the data on the chosen server.
Q6. Will You Provide Both The Bingo Game Website & Mobile App Development Services?
Yes, at BR Softech, you can find both the Bingo game websites and mobile app development services under a single roof.