Create a game that one remembers and would want to play again, having great aesthetics is not everything that a game requires but a lot more like a flawless back-end that assists people with smooth functioning. With our expert team on board, we don't just develop but create a wholesome game without any defaults that help your business reach heights. Our expert team can assist you with extraordinary graphics, advanced development technology, Colour theme, Payment integration, chat-bot AI, Machine integration learning, etc. All of these are within the given time frame at affordable prices.
Teen Patti Game Development Company
BR Softech is a leading Teen Patti game development company in Australia. We have an excellent team of expert Teen Patti game developers. Their expertise assists in providing the rich features of game applications on iOS, Android, and other platforms. Our aim is to not just create a game but also to keep in check its quality. Our mission is to make the finest working games and help our clients stand out in the iGaming industry.
Teen Patti is one of the popular games that is being played among game enthusiasts. It leads to the business opportunity for the mobile game app developers in Australia and around the globe. Our team of Teen Patti game developers, designers, and programmers strive to give you the best Teen Patti game software in terms of quality. Experience the finest of services with top-notch quality. Let us help you elevate your Teen Patti Game Business with the best of our abilities and services.
Teen Patti Game Development Services & solutions
At BR Softech, we use advanced tools and technologies for Teen Patti Game Software development to deliver extraordinary service keeping in mind the current trends of the iGaming Industry.
We develop an appealing live 2D & 3D Teen Patti game app using the latest technologies.
Our Live 3 Patti game development includes a match feature with quick turnover and game refresh capabilities.
Experience the finest teen Patti card game development and Teen Patti game app solution with us provided by highly skilled developers.
Chat and messaging features for the social gaming experience.
We provide a live Teen Patti game app with cross-browser functionality.
Experience the expertise of Teen Patti software developers and get the advanced management portal.
We pay attention to the programming of the payout percentage and play-win ratio.
OurTteen Patti game development Services include standard functionality and astounding features.
We use advanced technology for our innovative and unique Teen Patti game designs.
We develop native, hybrid and Web live Teen Patti games for smartphones as well as desktops.
Ultra Modern Customized Patti Game Development
BR Softech gives some value-added solutions in the Teen Patti game for our valuable partners. If you require any additional customized services to elevate your business, we are here to help you at each process with the best of our efforts & solutions.
Mark Your Presence In Online Top Card Games Development with BR Softech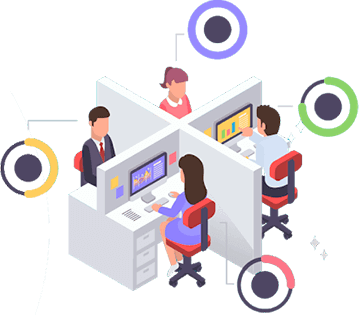 Hire Teen Patti Game Developers
Provide a chance to us by hiring teen Patti game developers from BR Softech. We have a professional team of skilled and qualified mobile app developers who have all the potential to provide you with a rich-feature gaming app. We deliver customized mobile app solutions as per the client's requirements with ultra-modern technologies keeping intact all the trends of the iGaming industry with protecting the security of its users.
Interested in Teen Patti Game App Development?
Get a quote
Ultimate Features of Teen Patti Game Software
Using the latest resources and techniques, we have already managed to create highly engaging mobile game apps. Our mobile apps are rich-featured and have unique elements like extraordinary graphics and astounding sound quality to help you stand out and retain your users.
Time-to-time game updates
Sign up or play as a guest user
User-friendly, appealing, and robust interface
A standalone app for different Teen-Patti variations
Our Team Structure Entailed for Teen Patti Game App Development
We aim to keep our focus on each step of the process to keep up with quality. Our team and their expertise help us maintain that transparency that is required to develop a high-end game
1 or 2 iOS or Android developers
Promotions and sales manager
Playing Types Available in Teen Patti Game Development
Here we have provided how you can play Teen Patti card games differently.
Playing types are-
Play Joker

Players have two closed and one open card. That one free card will be called a private joker of the player and the player can play it anytime.

Variations

Royal, AK47, odd sequence, Hukam, joker, etc. variations are provided to make the game more interesting.
Open Table

In this, players can play with anyone worldwide, and they can place a bet against them too.

Private Table

Players can't interact with other players that are not added to their list, and they can create their own private table.
Different Game Variations We Offer for Teen Patti Game
Enlisted game variations make the Teen Patti Mobile game app more enjoyable and interesting for users and can keep them hooked for a longer period of time. It also allows the game enthusiasts to explore different horizons of the Teen Patti game.

Hukam
In this, each player will get two normal cards and one joker for the game-play.

Joker
It can be called a substitute for any game card disregarding the card suit.

Royal
In this variation, players in the game only handle ten cards or above.

High-Low
The sequence of providing rank to the cards from highest to lowest is called high-low.

One-eyed Jack
It can be either the jack of hearts or the jack of spades that has shown only one eye.

AK47
Users will have three cards, and one of them will be with the ranks A, K,4 & 7. These will be called Jokers.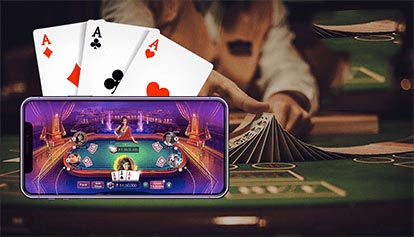 Chatbot Development and Integration with Teen Patti Game
We believe in inculcating all the best features and all sorts of modern technology to make your game stand out in the heap of games. With our expertise, we inculcate a chatbot system in your games
It will allow players to chat with each other while playing. It will help them to interact and understand the game better. Our company also provides advanced analytical tools to the clients for benefits like automatic timeouts and loss limits.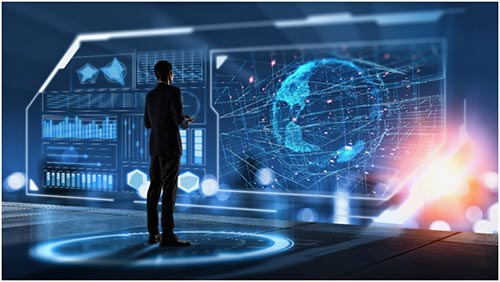 Machine Learning Integrated in Teen Patti Games
In this innovative and consistently changing dynamic world, machine learning in game applications is providing numerous advantages. BR Softech uses this technology to generate Teen Patti mobile game apps with a modern touch. It also provides great benefits like customer acquisition, game customization, and revenue maximization. It has also integrated the advanced analytics dashboards to observe the metrics and real-time data capturing for game refinement.
The process of Design and Develop a Teen Patti Game Application
We don't just develop but give our best in each part of the process, below mentioned is the chain of our process that we follow to develop a Teen Patti Mobile Game App
Pre-Production
Project documentation
Document for game app design
Project planning
Project prototype
Production
Project art development
App programming
Audio management
Quality check
Post-production
App updates
App maintenance
Customer support and services
Why Choose BR Softech As a Teen Patti Game Development Services?
BR Softech has been in the industry for quite a long time now, and with the experience and expertise of our team, we aim to deliver only ultra modern high end projects with top-tier quality. Our experienced Teen Patti Game Developers put their best efforts into each part of the process. We develop a game that has cross-browser compatibility to give flexible functionality to its end user.
Interactive 2D and 3D game apps using Unity 3D
Gaming apps for iOS, Android, & Web
Games including dynamic features and functionalities
Team of dedicated professionals
High-end and effective software solutions
On-time project delivery with full maintenance
Our Game Services
Our highly competitive and skilled team of game developers offers advanced game development services which are compatible with operating Systems like, Android, iOS, Windows, and more.
What is our expertise in mobile game development?
The several years of experience and having a forte in mobile game development gives us the benefit of developing top-notch games. Our talented developers leave no stone unturned to satisfy our clients and make us the best teen Patti game app development company.
What is the cost involved in developing a Teen Patti game?
The overall cost of teen Patti games can vary on various factors like app features, design, development platform, region, features, functionalities, etc.
Connect with us and get an app that will cost you between $5,000 to $15,000.
Can I earn from the Teen Patti game App?
Yes, even it is the best and most used way to earn money. By playing Teen Patti games online and placing bets, you can earn very well. This enthralling and interactive game will provide you with a lot of money in your side pocket
What are all the software features that you would include in my Teen Patti game software?
Take a glance at the below features-
- Appealing and simple interface
- Easy download and use
- Real-time up-gradation.
USA Office
21 Overlook Ridge Terrace
#523 Revere, Boston,
MA 02151 USA
+1-650-727-6690
India Office
90, 10 B Scheme, Usha Vihar,
Triveni Nagar, Gopalpura Bypass,
Jaipur- 302018, Rajasthan INDIA
+91-7821055537 , +91-9982201414
Australia Office
11 parklands place,
Morwell, Vic-3840
Australia
+61 425 630 321
Canada Office
1193 Main St #3301,
Vancouver, BC V6A 4B6,
Canada
+1-604-360-4433